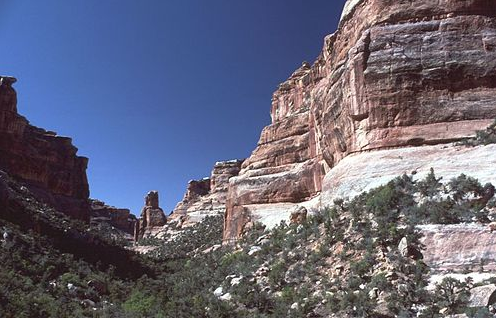 In February, Governor Gary Herbert signed two resolutions opposing Utah national monuments: HCR11, "Urging the President to Rescind the Bears Ears national Monument Designation," and "HCR 12, "Urging Federal Legislation to Reduce or Modify the Boundaries of the Grand Staircase-Escalante National Monument."
The two resolutions were improperly introduced in the House Rules Committee, apparently in order to avoid holding public hearings, and after Utah Governor Gary Herbert signed them the fallout was swift and severe.
The Outdoor Retailer trade show, which has held summer and winter shows in Salt Lake City for the past 20 years, decided to withdraw from Utah, citing a long and worsening history of anti-public land sentiment and action. In talks with the governor, representatives from the Outdoor Industry Association requested that Utah "embrace and support the outdoor recreation economy's role in the state by supporting public lands that provide the backbone of the industry's sales." Specifically, they asked the Governor to stop efforts to nullify the Antiquities Act, stop trying to rescind designation of national monuments, and stop efforts to transfer and sell public lands.
Soon after the State resolutions were signed, Garfield County tried to pass a similar resolution, but met objection from local business owners who said that the nearby national monument is good for business.
More March 2017 Environews Here.