A couple of years ago, something happened that threw me off.
No, it wasn't the global pandemic — though COVID did affect me and my work in unexpected ways. I wrote my first flat-out comedy during lockdown (a comedy I had started in grad school, by the way). I wrote several short pieces and rewrote full-length plays. Via Zoom, I met a woman, a Black army veteran, with the intent of writing her story for film. The best thing about not going anywhere was that I had oodles of time to write.
For the first time I could remember, I was a finalist in a playwriting festival. It would be completely virtual, with readings done on Zoom in July of 2020. A new reading every night for a week, all written by women, including mine! Even though I couldn't travel to see the readings in person, I was ecstatic.
But a shadow hung over the project. A press release came out with the headshots of the five writers, filtered in black and white. On social media, a male actor at the theatre called out the festival for only featuring white women and not selecting any Black women among the finalists.
George Floyd had been murdered in May. The world was rightfully protesting. This man was right to call out the discrepancy in that theatre's programming.
But at the same time, I was stunned. Never in my life had I been even mistaken for white. If you ask, I'll tell you I'm Asian — half-Filipino. If you don't ask (and many don't) I'm ethnically ambiguous, with a Hawaiian middle name that leads people to guess I'm a Pacific Islander. My mom is from the Philippines, which is closer to Southeast Asia; Filipinos, like Malaysians and Vietnamese folx, are generally darker and browner than most folx from China and Japan. People read my name, see my complexion and guess I'm Hawaiian. Or they see the bump in my decidedly un-Asian nose and ask, "What tribe are you?"
I didn't know what to do. I felt sick and selfish. I wanted to support Black artists. I also didn't want to be erased. I watched the thread unravel on social; other justifiably angry voices joined the first complaint. A commenter pointed out that two of the featured writers were Latina — to my surprise, in his eyes, this included me. The original poster wrote that he didn't blame us for what was happening, but he felt we were enjoying privilege as lighter-skinned Women of Color.
I told my experience to Jerry Rapier, artistic director at Plan-B Theatre. Jerry told me to write about it.
So the moment above is now a moment in Mestiza, or Mixed.
Lark, the protagonist in Mestiza, or Mixed is like me in a lot of ways. The play introduces us to her mixed-race Filipino family living in Salt Lake City. Writing her story has been a very personal journey, and I know myself better than I did two summers ago, when this play was just a series of Post-it notes stuck on a window in Bountiful.
That said, the play is not autobiographical, though there are moments in it that are bracingly familiar. And writing this play has opened a door of sorts for me. For a long time, for most of my life really, I have wondered if I'm Asian enough to call myself a Person of Color. Even when I sent the first draft of Mestiza, or Mixed to Jerry last spring, I emailed him my concern that it wasn't Filipino enough.
Something clicked, though, as the actors started to read what I had written as we developed the play. Lark and her family came to life in a way I was not expecting. Writing this play, and preparing to see it come to life on stage, has helped me realize that my story is important. Mixed-race people deserve to be seen in the theatre and media. This play, my play, is Filipino enough, because I am Filipino, and I am enough.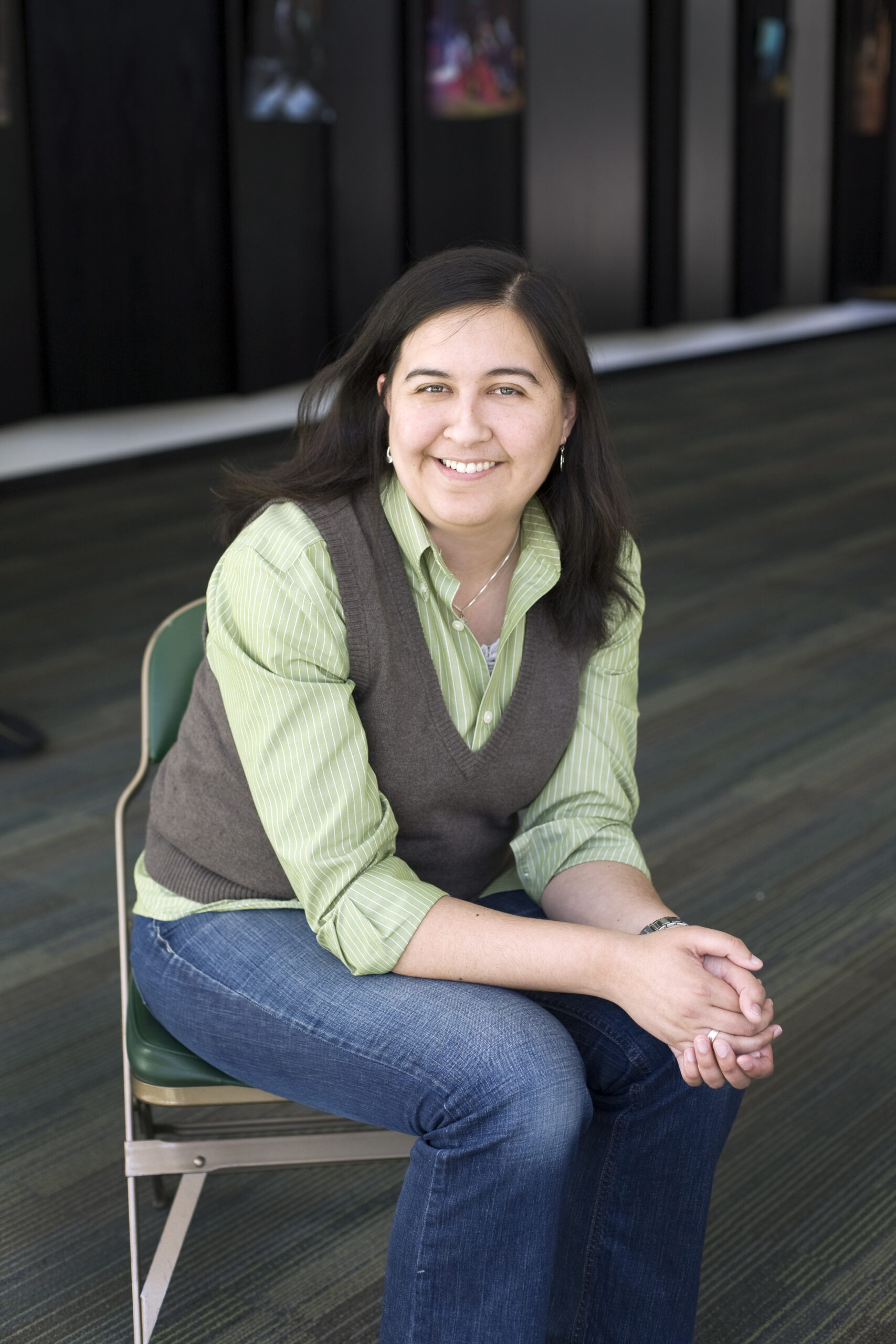 Melissa Leilani Larson's plays THE POST OFFICE, THE EDIBLE COMPLEX, and PILOT PROGRAM previously premiered at Plan-B Theatre. Her latest, MESTIZA, OR MIXED, premieres in-person June 9-19 (streaming June 15-19). Tickets, details, and COVID-19 protocols at planbtheatre.org