Set in 1999 Ger(wo)many, the iconic, campy LGBT film-maker Bruce LaBruce presents his latest provocation: The Misandrists. The concept: female liberation army training in an isolated boarding school for girls escaping the traumas of the patriarchal world. Two of the young members are approached by a wounded young man on the run from police in the woods, they decide to take him into the basement of the school and care for him — upsetting all order in this hyper-lesbian separatist commune.
The matriarch of this film is stunningly played by Susanne Sachsse, a favorite of LaBruce's. Her contemporary-feminist vocabulary and Lady Gaga imagery give the film a very modern and timely feel. LaBruce plays with the idea of what it might look like when feminism is taken too far, by displaying gay male porn as "aversion therapy" and requiring lesbian love-making on film (part of their ammunition – lesbian porn), all with the end goal of lesbian liberation spreading throughout the world until the female human race evolves to be asexual and reproductive without men. While this film is more accessible than what we've seen from him before, there are still plenty of notes of gore and blood in his trademark style.
This artful and incendiary film is an unexpected must-see being featured at the 15th Annual Damn These Heels Film Festival on Saturday, July 21 at 11pm in the Rose Wagner Theater.
Jane is a proud CATALYST Magazine staff-writer and indie film lover.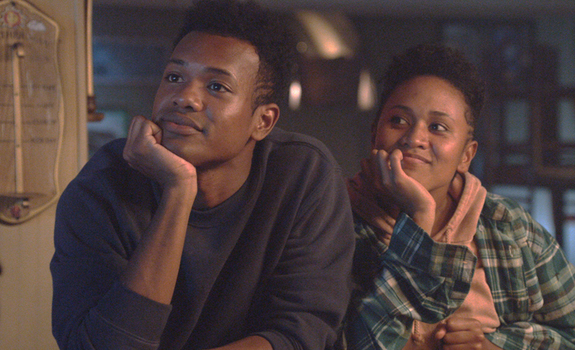 SaveSave
SaveSave