On the Cover July 2009: Chris Miles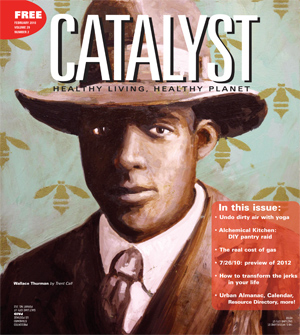 I usually like to have some kind of narrative in my paintings. I get ideas and inspiration from reading, from old masters and contemporary paintings, from nature and from delving into my own imagination. I like to include images that have symbolic meaning that viewers can interpret in some personal way. I particularly like traditional painting techniques of Europe that were used and developed before the advent of impressionism and modern art such as those used by Bruegel, Raphael and pen and ink artists like Gustave Dore. I also study many contemporary artists who work in these older techniques. I keep sketchbooks in which I draw imagined ideas or whatever or whoever's in front of me. I challenge myself to be as deeply connected to the subject and process as I can.
You can see more of Chris Miles' work at www.chrismiles.net.