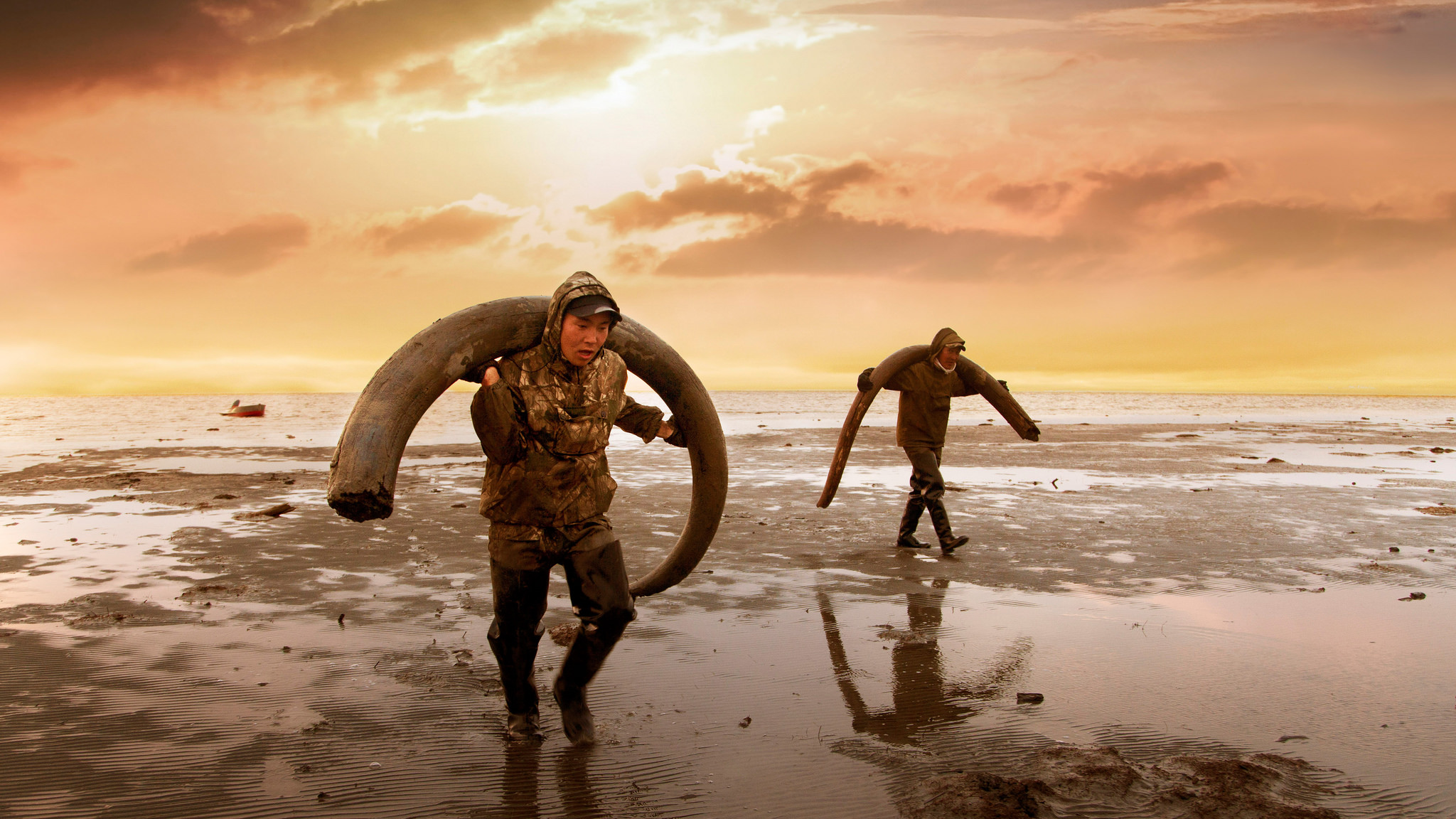 One hundred and ten feature-length films were selected for the 2018 Sundance Film Festival. These films (selected from 13,468) represent 29 countries and 47 first-time filmmakers. Most of them are world premieres.
More than 10 films highlight the African American male experience (be prepared to find new ways to think and talk about race) and five films showcase women over 75 (Jane Fonda, Ruth Bader Ginsberg, Gloria Allred, Vivienne Westwood and Japanese artist Kusama). Try your best to catch the short film EVE–created by first-time filmmaker Susan Nimroy at age 75–and the virtual reality experience SUN LADIES, where you can experience the story of a famous singer and her transformation from an ISIS sex slave to ISIS-fighting soldier in a female-only Iraqi unit.
I recommend CRIME AND PUNISHMENT, a scathing and shocking exposé of delibrate racial profiling by police. THREE IDENTICAL STRANGERS, my pick for US documentary audience award, is an astonishing film about three identical triplets, separated at birth, who meet each other at age 19. DARK MONEY, directed by Kimberly Pierce, is set in Montana and tells the story of the only US state not honoring the Citizens United case.
As for films with a Utah connection:
*Impact Partners–a film fund that supports independent documentary films about important current social issues–has four films.
**Gamechanger–dedicated to financing feature films directed by women–has two films at the festival.
***The Utah Film Center has also fiscally sponsored seven films, two of which are Utah stories (QUIET HEROES and BELIEVER).
[Ed.'s note: Impact Partners, Gamechanger and the Utah Film Center are all co-founded by Geralyn Dreyfous, author of this story.]
US DRAMATIC COMPETITION
Blindspotting / U.S.A. (Director: Carlos Lopez Estrada, Screenwriters: Rafael Casal, Daveed Diggs, Producers: Keith Calder, Jess Calder, Rafael Casal, Daveed Diggs) — A buddy comedy with gravity and levity. Creates a new way to talk about race with the backdrop of how the City of Oakland has changed. Cast: Daveed Diggs, Rafael Casal, Janina Gavankar, Jasmine Cephas Jones. World Premiere.
Burden / U.S.A. (Director and screenwriter: Andrew Heckler, Producers: Robbie Brenner, Jincheng, Bill Kenwright) — After opening a KKK shop, Klansman Michael Burden falls in love with a single mom who forces him to confront his senseless hatred. After leaving the Klan and with nowhere to turn, Burden is taken in by an African-American reverend, and learns tolerance through their combined love and faith. Cast: Garrett Hedlund, Forest Whitaker, Andrea Riseborough, Tom Wilkinson, Usher Raymond. World Premiere.
**NANCY / U.S.A. (Director and screenwriter: Christina Choe, Producers: Amy Lo, Michelle Cameron, Andrea Riseborough) — Blurring lines between fact and fiction, aka compulsive lying –Nancy becomes increasingly convinced she was kidnapped as a child. When she meets a couple whose daughter went missing thirty years ago, reasonable doubts give way to willful belief – and the power of emotion threatens to overcome all rationality. Cast: Andrea Riseborough, J. Smith-Cameron, Steve Buscemi, Ann Dowd, John Leguizamo. World Premiere. GAMECHANGER FILM.
The Kindergarten Teacher / U.S.A. (Director and screenwriter: Sara Colangelo, Producers: Celine Rattray, Trudie Styler, Maggie Gyllenhaal, Osnat Handelsman-Keren, Talia Kleinhendler) — Lisa Spinelli is a Staten Island teacher who is unusually devoted to her students. When she discovers one of her five-year-olds is a prodigy, she becomes fascinated with the boy, ultimately risking her family and freedom to nurture his talent. Based on the acclaimed Israeli film. Cast: Maggie Gyllenhaal, Parker Sevak, Rosa Salazar, Anna Barynishikov, Gael Garcia Bernal.
**The Tale / U.S.A. (Director and screenwriter: Jennifer Fox, Producers: Oren Moverman, Lawrence Inglee, Laura Rister, Mynette Louie, Sol Bondy, Simone Pero) — An investigation into one woman's memory as she's forced to re-examine her first sexual relationship and the stories we tell ourselves in order to survive; based on the filmmaker's own story. Extemely intense and provocative Cast: Laura Dern, Isabel Nelisse, Jason Ritter, Elizabeth Debicki, Ellen Burstyn, Common. GAMECHANGER FILM.
U.S. DOCUMENTARY COMPETITION
***Bisbee '17 / U.S.A. (Director and screenwriter: Robert Greene, Producers: Douglas Tirola, Susan Bedusa, Bennett Elliott) — An old mining town on the Arizona-Mexico border finally reckons with its darkest day: the deportation of 1200 immigrant miners exactly 100 years ago. Locals collaborate to stage recreations of their controversial past. Cast: Fernando Serrano, Laurie McKenna, Ray Family, Mike Anderson, Graeme Family, Richard Hodges. World Premiere UTAH FILM CENTER FISCAL SPONSORHIP and IMPACT PARTNERS.
Inventing Tomorrow / U.S.A. (Director: Laura Nix, Producers: Diane Becker, Melanie Miller, Laura Nix) — Take a journey with young minds from around the globe as they prepare their projects for the largest convening of high school scientists in the world, the Intel International Science and Engineering Fair (ISEF). Watch these passionate innovators find the courage to face the planet's environmental threats while navigating adolescence. World Premiere. THE NEW CLIMATE.
Kailash / U.S.A. (Director: Derek Doneen, Producers: Davis Guggenheim, Sarah Anthony) — As a young man, Kailash Satyarthi promised himself that he would end child slavery in his lifetime. In the decades since, he has rescued more than eighty thousand children and built a global movement. This intimate and suspenseful film follows one man's journey to do what many believed was impossible. World Premiere. WINNER OR THE NOBEL PEACE PRIZE –Heart warming and inspiring.
The Price of Everything / U.S.A. (Director: Nathaniel Kahn, Producers: Jennifer Blei Stockman, Debi Wisch, Carla Solomon) — With unprecedented access to pivotal artists and the white-hot market surrounding them, this film dives deep into the contemporary art world, holding a fun-house mirror up to our values and our times – where everything can be bought and sold FROM THE DIRECTOR OF MY ARCHITECT a mind-blowing look into the art world.
Seeing Allred / U.S.A. (Directors: Sophie Sartain, Roberta Grossman, Producers: Roberta Grossman, Sophie Sartain, Marta Kauffman, Robbie Rowe Tollin, Hannah KS Canter) — Gloria Allred overcame trauma and personal setbacks to become one of the nation's most famous women's rights attorneys. Now the feminist firebrand takes on two of the biggest adversaries of her career, Bill Cosby and Donald Trump, as sexual violence allegations grip the nation and keep her in the spotlight. World Premiere.
WORLD CINEMA DRAMATIC COMPETITION
Loveling / Brazil, Uruguay (Director: Gustavo Pizzi, Screenwriters: Gustavo Pizzi, Karine Teles, Producers: Tatiana Leite, Rodrigo Letier, Agustina Chiarino, Fernando Epstein) — On the outskirts of Rio de Janeiro, Irene has only a few days to overcome her anxiety and renew her strength before sending her eldest son out into the world. Cast: Karine Teles, Otavio Muller, Adriana Esteves, Konstantinos Sarris, Cesar Troncoso. World Premiere. Intimate and superb acting.
Un Traductor / Canada, Cuba (Directors: Rodrigo Barriuso, Sebastián Barriuso, Screenwriter: Lindsay Gossling, Producers: Sebastián Barriuso, Lindsay Gossling) — A Russian Literature professor at the University of Havana is ordered to work as a translator for child victims of the Chernobyl nuclear disaster when they are sent to Cuba for medical treatment. Based on a true story. Cast: Rodrigo Santoro, Maricel Álvarez, Yoandra Suárez. World Premiere.
WORLD CINEMA DOCUMENTARY COMPETITION
Anote's Ark / Canada (Director: Matthieu Rytz, Producers: Bob Moore, Mila Aung-Thwin, Daniel Cross, Shari Plummer, Shannon Joy) — How does a nation survive being swallowed by the sea? Kiribati, on a low-lying Pacific atoll, will disappear within decades due to rising sea levels, population growth, and climate change. This exploration of how to migrate an entire nation with dignity interweaves personal stories of survival and resilience. World Premiere. THE NEW CLIMATE.
The Cleaners / Germany, Brazil (Directors: Moritz Riesewieck, Hans Block, Screenwriters: Moritz Riesewieck, Hans Block, Georg Tschurtschenthaler, Producers: Christian Beetz, Georg Tschurtschenthaler, Julie Goldman, Christopher Clements, Fernando Dias, Mauricio Dias) — When you post something on the web, can you be sure it stays there? Enter a hidden shadow industry of digital cleaning, where the Internet rids itself of what it doesn't like: violence, pornography and political content. Who is controlling what we see…and what we think? Hugely important – unintended consequences and externalities of the internet.
Genesis 2.0 / Switzerland (Directors: Christian Frei, Maxim Arbugaev, Producer: Christian Frei) — On the remote New Siberian Islands in the Arctic Ocean, hunters search for tusks of extinct mammoths. When they discover a surprisingly well-preserved mammoth carcass, its resurrection will be the first manifestation of the next great technological revolution: genetics. It may well turn our world upside down. World Premiere.
*Of Fathers and Sons / Germany, Syria, Lebanon (Director: Talal Derki, Producers: Ansgar Frerich, Eva Kemme, Tobias N. Siebert, Hans Robert Eisenhauer) — Talal Derki returns to his homeland where he gains the trust of a radical Islamist family, sharing their daily life for over two years. His camera focuses on Osama and his younger brother Ayman, providing an extremely rare insight into what it means to grow up in an Islamic Caliphate. IMPACT PARTNERS.
***The Oslo Diaries / Israel, Canada (Directors and screenwriters: Mor Loushy, Daniel Sivan, Producers: Hilla Medalia, Ina Fichman) — In 1992, Israeli-Palestinian relations reached an all time low. In an attempt to stop the bloodshed, a group of Israelis and Palestinians met illegally in Oslo. These meetings were never officially sanctioned and held in complete secrecy. They changed the Middle East forever. UTAH FILM CENTER FISCAL SPONSORSHIP.
*Our New President / Russia, U.S.A. (Director: Maxim Pozdorovkin, Producers: Maxim Pozdorovkin, Joe Bender) — The story of Donald Trump's election told entirely through Russian propaganda. By turns horrifying and hilarious, the film is a satirical portrait of Russian media that reveals an empire of fake news and the tactics of modern-day information warfare. IMPACT PARTNERS.
***This is Home / U.S.A., Jordan (Director: Alexandra Shiva, Producer: Lindsey Megrue) This is an intimate portrait of four Syrian families arriving in Baltimore, Maryland and struggling to find their footing. With eight months to become self-sufficient, they must forge ahead to rebuild their lives. When the travel ban adds further complications, their strength and resilience are put to the test. UTAH FILM CENTER FISCAL SPONSORSHIP.
NEXT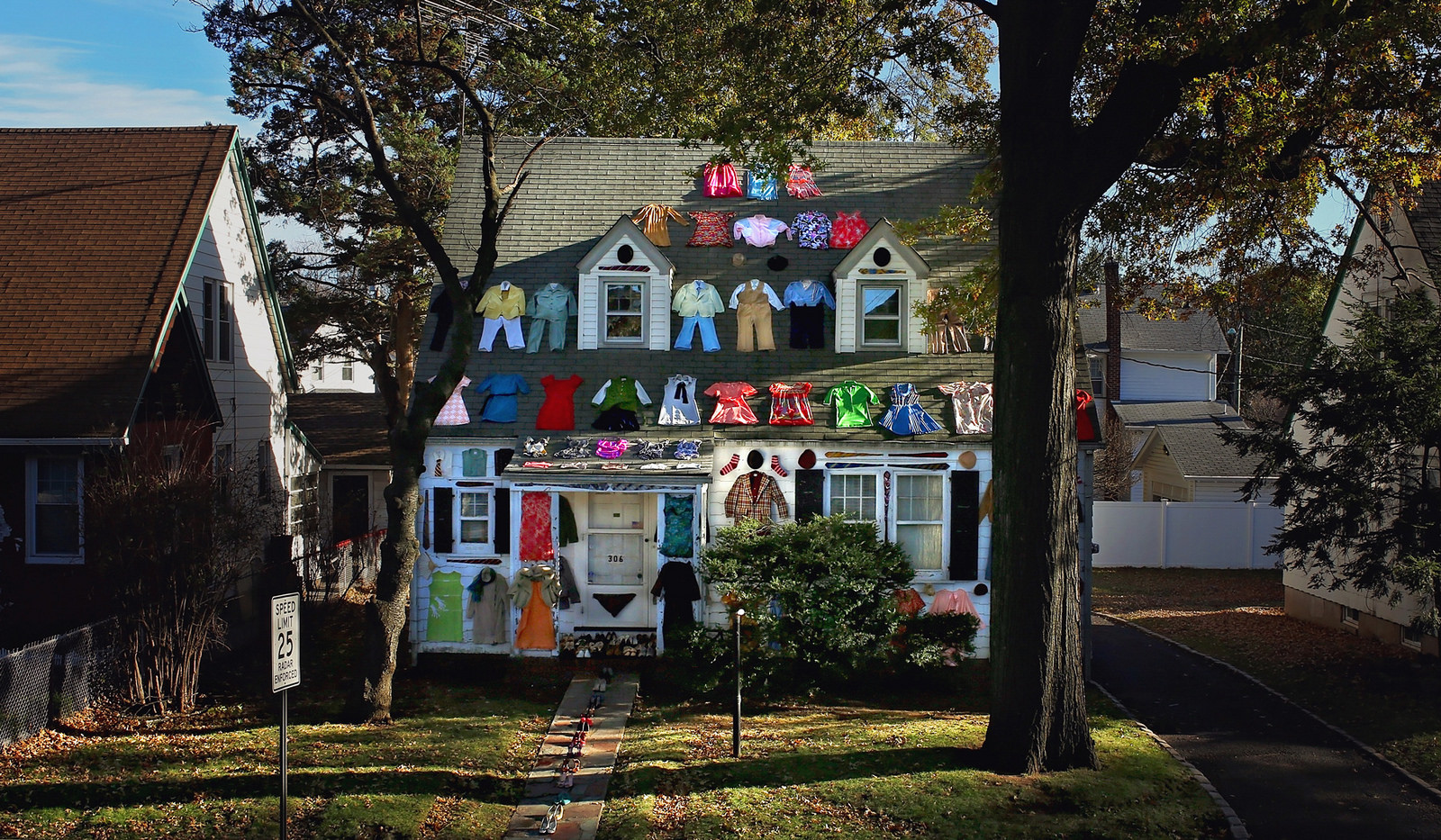 ***306 Hollywood / U.S.A., Hungary (Directors: Elan Bogarín, Jonathan Bogarín, Screenwriters: Jonathan Bogarín, Elan Bogarín, Nyneve Laura Minnear, Producers: Elan Bogarín, Jonathan Bogarín, Judit Stalter) — When two siblings undertake an archaeological excavation of their late grandmother's house, they embark on a magical-realist journey from her home in New Jersey to ancient Rome, from fashion to physics, in search of what life remains in the objects we leave behind. MAGICAL –genre blending and bending. UTAH FILM CENTER FISCAL SPONSORSHIP.
Search / U.S.A. (Director: Aneesh Chaganty, Screenwriters: Aneesh Chaganty, Sev Ohanian, Producers: Timur Bekmambetov, Sev Ohanian, Adam Sidman, Natalie Qasabian) — After his 16-year-old daughter goes missing, a desperate father breaks into her laptop to look for clues to find her. A thriller that unfolds entirely on computer screens. Cast: John Cho, Debra Messing. World Premiere. WINNER: 2018 Alfred P. Sloan Feature Film Prize.
***We The Animals / U.S.A. (Director: Jeremiah Zagar, Screenwriters: Daniel Kitrosser, Jeremiah Zagar, Producers: Jeremy Yaches, Christina D. King, Andrew Goldman, Paul Mezey) — Us three, us brothers, us kings. Manny, Joel and Jonah tear their way through childhood and push against the volatile love of their parents. As Manny and Joel grow into versions of their father and Ma dreams of escape, Jonah, the youngest, embraces an imagined world all his own. Compared to BEAST OF THE SOUTHERN WILD in originality and surprise and discovery Cast: Raul Castillo, Sheila Vand, Evan Rosado, Isaiah Kristian, Josiah Santiago. UTAH FILM CENTER FISCAL SPONSORSHIP.
PREMIERES
Beirut / U.S.A. (Director: Brad Anderson, Screenwriter: Tony Gilroy) — A U.S. diplomat flees Lebanon in 1972 after a tragic incident at his home. Ten years later, he is called back to war-torn Beirut by CIA operatives to negotiate for the life of a friend he left behind. Cast: Jon Hamm, Rosamund Pike, Shea Whigham, Dean Norris.
The Catcher Was a Spy / U.S.A. (Director: Ben Lewin, Screenwriter: Robert Rodat, Producers: Kevin Frakes, Tatiana Kelly, Buddy Patrick, Jim Young) — The true story of Moe Berg – professional baseball player, Ivy League graduate, attorney who spoke nine languages – and a top-secret spy for the OSS who helped the U.S. win the race against Germany to build the atomic bomb. Cast: Paul Rudd, Mark Strong, Sienna Miller, Jeff Daniels, Guy Pearce, Paul Giamatti. World Premiere.
Colette / United Kingdom (Director: Wash Westmoreland, Screenwriters: Wash Westmoreland, Richard Glatzer, Producers: Pamela Koffler, Christine Vachon, Elizabeth Karlsen, Stephen Woolley) — A young country woman marries a famous literary entrepreneur in turn-of-the-century Paris: At her husband's request, Colette pens a series of bestselling novels published under his name. But as her confidence grows, she transforms not only herself and her marriage, but the world around her. Cast: Keira Knightley, Dominic West, Fiona Shaw, Denise Gough, Elinor Tomlinson, Aiysha Hart. World Premiere.
Come Sunday / U.S.A. (Director: Joshua Marston, Screenwriter: Marcus Hinchey, Producers :Ira Glass, Alissa Shipp, Julie Goldstein, James Stern,Lucas Smith, Cindy Kirven) — Internationally-renowned pastor Carlton Pearson — experiencing a crisis of faith — risks his church, family and future when he questions church doctrine and finds himself branded a modern-day heretic. From the director of MARIA FULL OF GRACE Based on actual events. Cast: Chiwetel Ejiofor, Danny Glover, Condola Rashad, Jason Segel, Lakeith Stanfield, Martin Sheen. World Premiere.
The Happy Prince / Germany, Belgium, Italy (Director and screenwriter: Rupert Everett) — The last days of Oscar Wilde—and the ghosts haunting them—are brought to vivid life. His body ailing, Wilde lives in exile, surviving on the flamboyant irony and brilliant wit that defined him as the transience of lust is laid bare and the true riches of love are revealed. Cast: Colin Firth, Emily Watson, Colin Morgan, Edwin Thomas, Rupert Everett. World Premiere.
Ophelia / United Kingdom (Director: Claire McCarthy, Screenwriter: Semi Chellas, Producers: Daniel Bobker, Sarah Curtis, Ehren Kruger, Paul Hanson) — A mythic spin on Hamlet through a lens of female empowerment: Ophelia comes of age as lady-in-waiting for Queen Gertrude, and her singular spirit captures Hamlet's affections. As lust and betrayal threaten the kingdom, Ophelia finds herself trapped between true love and controlling her own destiny. Cast: Daisy Ridley, Naomi Watts, Clive Owen, George MacKay, Tom Felton, Devon Terrell. World Premiere.
What They Had / U.S.A. (Director and screenwriter: Elizabeth Chomko)— Bridget returns home to Chicago at her brother's urging to deal with her mother's Alzheimer's and her father's reluctance to let go of their life together. Cast: Hilary Swank, Michael Shannon, Blythe Danner, Robert Forster. World Premiere.
DOCUMENTARY PREMIERES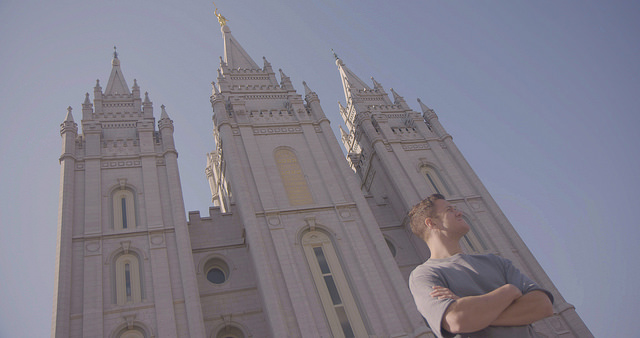 Believer / U.S.A. (Director: Don Argott, Producers: Heather Parry, Sheena M. Joyce, Robert Reynolds) — Imagine Dragons' Mormon front-man Dan Reynolds is taking on a new mission to explore how the church treats its LGBTQ members. With the rising suicide rate among teens in the state of Utah, his concern with the church's policies sends him on an unexpected path for acceptance and change. LOCAL STORY World Premiere.
Chef Flynn / U.S.A. (Director: Cameron Yates, Producer: Laura Coxson) — Ten-year-old Flynn transforms his living room into a supper club, using his classmates as line cooks and serving a tasting menu foraged from his neighbors' backyards. With sudden fame, Flynn outgrows his bedroom kitchen and mother's camera, and sets out to challenge the hierarchy of the culinary world. World Premiere.
The Game Changers / U.S.A. (Director: Louie Psihoyos, Screenwriters: Mark Monroe, Joseph Pace, Producers: Joseph Pace, James Wilks) — James Wilks, an elite special forces trainer and winner of The Ultimate Fighter, embarks on a quest for the truth in nutrition and uncovers the world's most dangerous myth. From the director of THE COVE and RACING EXTINCTION World Premiere.
***Generation Wealth / U.S.A. (Director: Lauren Greenfield, Producers: Lauren Greenfield, Frank Evers) — Lauren Greenfield's postcard from the edge of the American Empire captures a portrait of a materialistic, image-obsessed culture. Simultaneously personal journey and historical essay, the film bears witness to the global boom–bust economy, the corrupted American Dream and the human costs of late stage capitalism, narcissism and greed. World Premiere. From the director of QUEEN OF VERSAILLES. UTAH FILM CENTER FISCAL SPONSORSHIP.
Half The Picture / U.S.A. (Director: Amy Adrion, Producers: Amy Adrion, David Harris) — At a pivotal moment for gender equality in Hollywood, successful women directors tell the stories of their art, lives and careers. Having endured a long history of systemic discrimination, women filmmakers may be getting the first glimpse of a future that values their voices equally. World Premiere.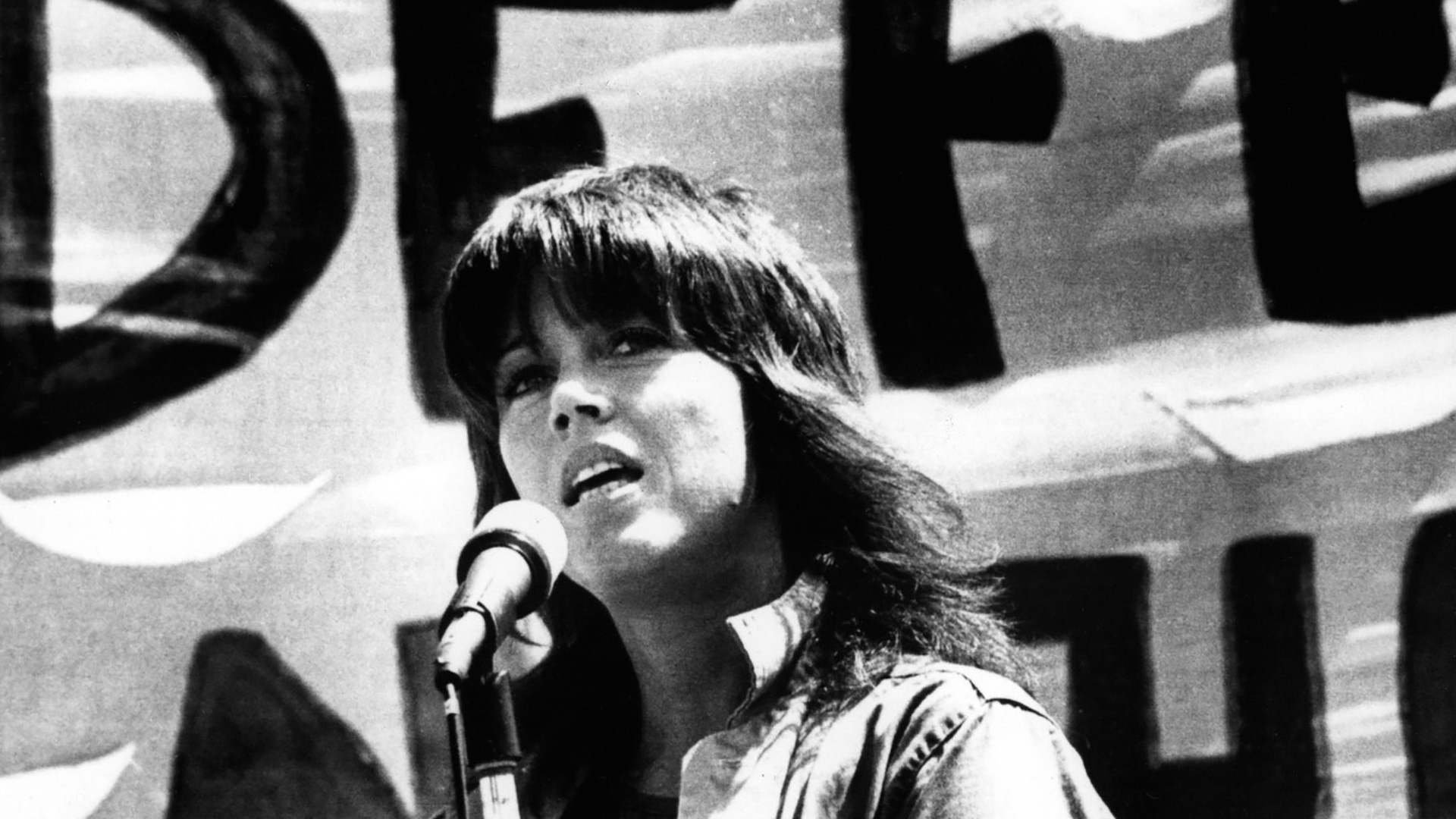 Jane Fonda in Five Acts / U.S.A. (Director: Susan Lacy, Producers: Susan Lacy, Jessica Levin, Emma Pildes) — Girl next door, activist, so-called traitor, fitness tycoon, Oscar winner: Jane Fonda has lived a life of controversy, tragedy and transformation – and she's done it all in the public eye. An intimate look at one woman's singular journey. World Premiere.
King In The Wilderness / U.S.A. (Director: Peter Kunhardt, Producers: George Kunhardt, Teddy Kunhardt) From the passage of the Voting Rights Act in 1965 to his assassination in 1968, Martin Luther King, Jr. remained a man with an unshakeable commitment to nonviolence in the face of an increasingly unstable country. A portrait of the last years of his life. World Premiere.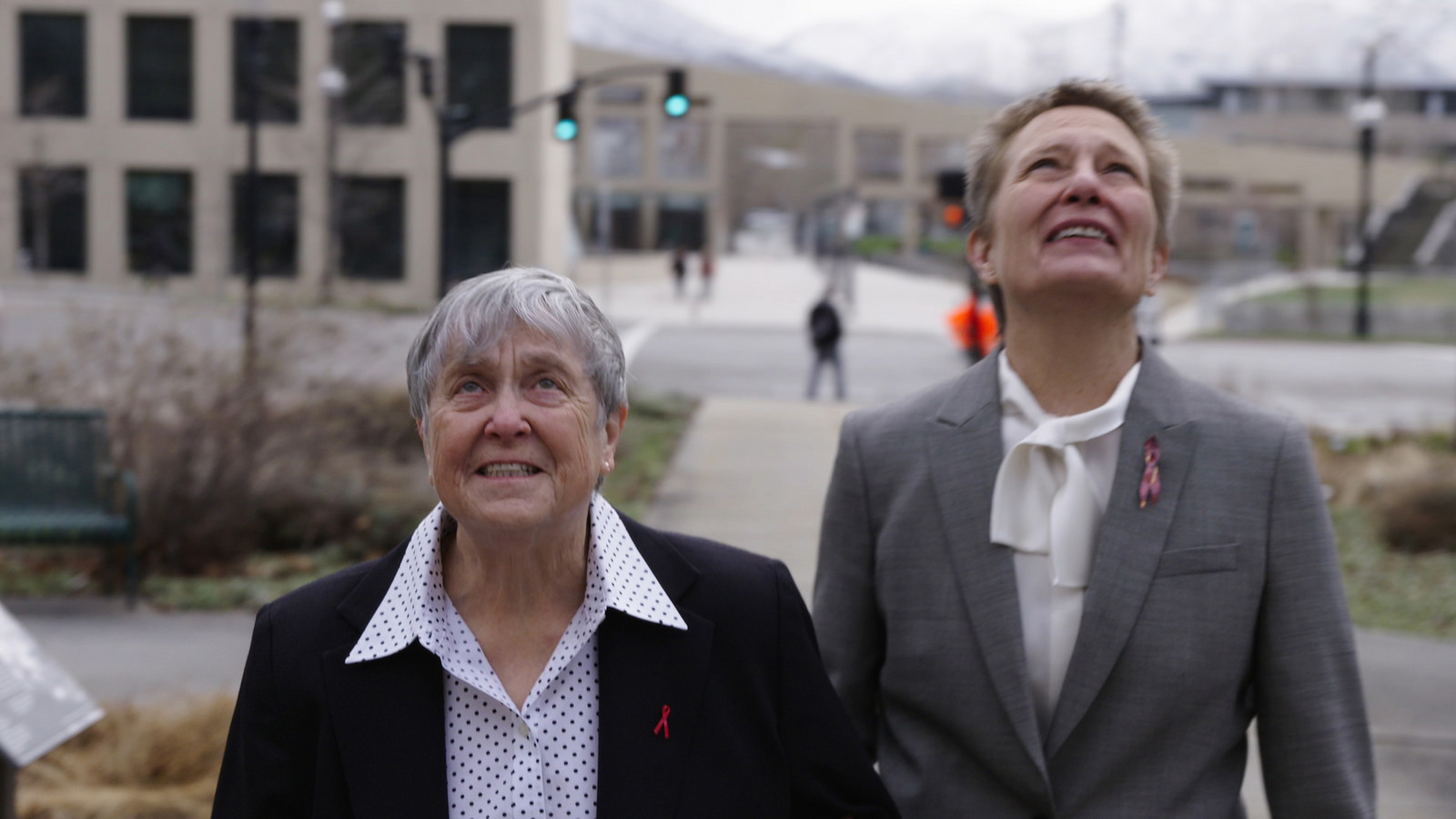 ***Quiet Heroes / U.S.A. (Director: Jenny Mackenzie, , Producers: Jenny Mackenzie, Jared Ruga, Amanda Stoddard) — In Salt Lake City, Utah, the socially conservative religious monoculture complicated the AIDS crisis, where patients in the entire state and intermountain region relied on only one doctor Kristin Reis. This is the story of her fight to save a maligned population everyone else seemed willing to just let die. And a love story about medicine, social justice and love is love. Reis and Snyder. LOCAL FILMMAKERS. UTAH FILM CENTER FISCAL SPONSORSHIP. World Premiere
.
Robin Williams: Come Inside My Mind /U.S.A. (Director: Marina Zenovich, Producers: Alex Gibney, Shirel Kozak) — This intimate portrait examines one of the world's most beloved and inventive comedians. Told largely through Robin's own voice and using a wealth of never-before-seen archive, the film takes us through his extraordinary life and career and reveals the spark of madness that drove him.
*Won't You Be My Neighbor?/ U.S.A. (Director: Morgan Neville, Producers: Caryn Capotosto, Nicholas Ma) — Fred Rogers used puppets and play to explore complex social issues: race, disability, equality and tragedy, helping form the American concept of childhood. He spoke directly to children and they responded enthusiastically. Yet today, his impact is unclear. Have we lived up to Fred's ideal of good neighbors? World Premiere. SALT LAKE CITY OPENING NIGHT FILM – from the director of TWENTY FEET FROM STARDOM. IMPACT PARTNERS and UTAH FILM CENTER FISCAL SPONSORSHIP.
SPOTLIGHT
The Death of Stalin / France, United Kingdom, Belgium (Director: Armando Iannucci, Screenwriters: Armando Iannucci, David Schneider, Ian Martin, Producers: Yann Zenou, Laurent Zeitoun, Nicolas Duval Adassovsky, Kevin Loader) — The internal political landscape of 1950's Soviet Russia through a darkly comic lens. In the days following Stalin's collapse, his core ministers tussle for control; some want positive change, others have more sinister motives. Their one common trait? They're all just desperately trying to remain alive. Cast: Steve Buscemi, Jeffrey Tambor, Andrea Riseborough, Rupert Friend, Olga Kurylenko, Jason Isaacs. U.S. Premiere.
Super Size Me 2: Holy Chicken! / U.S.A. (Director: Morgan Spurlock, Screenwriters: Jeremy Chilnick, Morgan Spurlock, Producers: Keith Calder, Jessica Calder, Spencer Silna, Nicole Barton, Jeremy Chilnick, Matthew Galkin) — Muckraking filmmaker Morgan Spurlock reignites his battle with the food industry – this time from behind the register – as he opens his own fast food restaurant. Morgan will have a pop up restaurant on Main Street. Expect long lines. U.S. Premiere.
KIDS –TUMBLEWEEDS
Lu Over the Wall / Japan (Director: Masaaki Yuasa, Screenwriters: Reiko Yoshida, Masaaki Yuasa, Producer: Eunyoung Choi) — Kai is a lonely teenage boy who lives in a small fishing village. One day, he meets and befriends Lu, a fun-loving mermaid whose singing is hypnotic to all who hear it. But the townspeople have always thought that mermaids bring disaster. World Premiere.
Science Fair / U.S.A. (Directors: Cristina Costantini, Darren Foster, Producers: Cristina Costantini, Darren Foster, Jeffrey Plunkett) — Nine high school students from around the globe navigate rivalries, setbacks, and of course, hormones, on their journey to compete at the international science fair. Facing off against 1,700 of the smartest, quirkiest teens from 78 different countries, only one will be named Best in Fair. World Premiere.
White Fang / U.S.A. (Director: Alexandre Espigares, Screenwriters: Dominique Monfery, Philippe Lioret, Serge Frydman, Producers: Jeremie Fajner, Clement Calvet, Peter Saraf, Marc Turtletaub) — An updated reimagining of Jack London's classic novel, this thrilling tale of kindness, survival and the twin majesties of the animal kingdom and mankind traces the loving and magnificent hero White Fang, whose intense curiosity leads him on the adventure of a lifetime. Cast: Rashida Jones, Nick Offerman, Eddie Spears, Paul Giamatti. World Premiere.