New apps, preplanning and practice make all the difference
Although riding transit may seem daunting at first, Utah Transit Authority (UTA) has a reliable and safe system. Mass transit is growing as a viable option for more people, thanks in large part to user-friendly tech.
I live between downtown and the University of Utah, where I work. I rarely drive nowadays, particularly to locations across Salt Lake County. I can generally get to my destination on time and avoid the hassle and stress of driving. That gives me extra time to catch up on texts to friends or work emails. During the snowy and rainy days which bring about greater risks for accidents, I'd rather have a professional take me where I need to go, in a safer vehicle, rather than take risks on the road.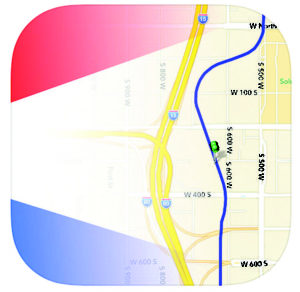 The most commonly used app to get around, Google Maps, has a feature to select public transit as the mode of transportation and can tell you what connections to take and if a certain service is running late. Every bus stop has a unique identification code and instructions on how to text to receive updates on the next bus.
Even better are the new apps Transit (rated highly for both Android and IOS) and Transit Tracker (rated for well Android only). They connect directly with the GPS of each individual bus to tell you where it is. I can track the bus I want to take and make sure I'm at the correct stop on time. I highly recommend them.
UTA is constantly improving its service, frequency and reach, and along with the transportation master plans developed by many cities, will start filling in service gaps that can be found late at night and on weekends.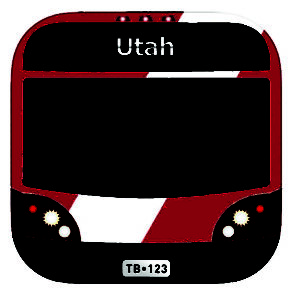 During the winter, ski bus service takes passengers to popular ski destinations such as Little and Big Cottonwood Canyon as well as Power Mountain and Snow Basin.
Speaking of winter travel, taking public transit in winter is one of the best ways to help cut emissions and reduce pollution during the dreaded inversion periods. Cold starts, generally described as when a car is first turned on after being at rest for four to eight hours during the cold months, are some of the worst polluters. Furthermore, car emissions account for  30-50% of our pollution. Since many people drive single-occupied vehicles (let's try to carpool more!), and a bus can comfortably carry over 40 people, imagine how many cars we can remove from the road, mitigating not only air pollution, but also congestion and traffic back-ups.
While one of my main reasons to take transit is to avoid driving, sometimes mass transit turns out to be faster, particularly during rush hours. As an example, on October 1 of 2018 (a Monday), I was to be a guest speaker at a colleague's class in Salt Lake Community College Sandy Campus at 6:30p.m. I also had a downtown meeting from 4 to 5:30p.m. I ask you to take stock of the last time you had to drive from downtown Salt Lake City to Sandy (or anywhere south) at 5:30 on a weekday.
Our meeting ended a bit early and I was able to catch the 5:30p.m. southbound TRAX at Library Station. I exited at Murray Central and transferred to the FrontRunner. I rode the FrontRunner to the South Jordan station. Right off the platform I caught the F514 flex bus (so named because the routes can, on request and for an additional $1.25, be deviated up to ¾ mile at the request of a passenger) to the SLCC Miller Campus. I got there at 6:20p.m., with a few minutes to spare. Total travel time was just under 50 minutes. The same trip via car would have taken me over 70 minutes due to rush hour traffic. Coming home, I retraced my steps but stopped on the TRAX at Central Point to take the streetcar into Sugar House's Fairmont Station to catch a bus home.
I am very happy when I "convert" friends and colleagues to transit users. While it can take some practice at first, you will quickly get the hang of it and find out how much better your commute can be. You likely  won't miss the stress of driving, especially during peak traffic hours.
I challenge you to take a look at some places you travel often to and see if you can find a transit route that will take you most of the way there. You'll be doing yourself a favor by adding some walking into your routine and removing some stress, and you'll also be doing our air a great favor! u
Dr. Daniel Mendoza works in the Pulmonary Division and the Department of Atmospheric Sciences at the University of Utah. He is a member of Salt Lake City's Transportation Advisory Board.
Mass transit past
Salt Lake City had an extensive trolley system which started in 1872. In 1889 the first electric trolleys were operational, replacing mule-drawn cars. More of this history can be found in the second floor museum at Trolley Square (named so because it was a central trolley depot). The organization managing trolleys changed several times and eventually led to the creation of the Utah Transit Authority (UTA), founded in 1970.
UTA has received many awards, particularly in the last decade. In 2012 UTA earned the "Gold Standard," which is the Transportation Security Administration's (TSA) highest security rating. In 2014 UTA won the Outstanding Public Transportation System award from the American Transportation Association. This was the fourth time UTA won this award which is the most by any transit agency.