Eat, Garden, Live
June in the Garden & Kitchen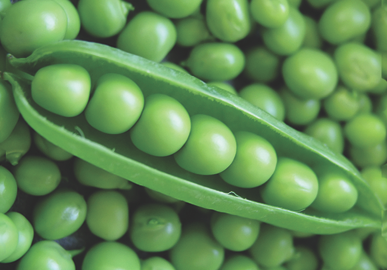 Spring is finally warming up, promising luxuriously long summer days and bountiful gardens. This is my favorite time of year—farmers market season is beginning, it's not too, too hot, and the variety and diversity of fresh produce increases greatly.
—by Alison Einerson
Spring is finally warming up, promising luxuriously long summer days and bountiful gardens. This is my favorite time of year—farmers market season is beginning, it's not too, too hot, and the variety and diversity of fresh produce increases greatly.
What's local now:
asparagus
arugula
many varieties of lettuce spinach
early peas
kale
herbs
strawberries
beets
carrots
chard
rhubarb
collards
wild foraged mushrooms
garlic scapes
radishes
Strawberries & rhubarb: Nothing says summer like fresh strawberries, and they'll be readily available soon due to our warm winter and spring. I rarely let this season pass without a strawberry rhubarb pie! For a unique take on this ubiquitous Utah vegetable, one local chef grills rhubarb, then slices it on top of goat cheese on a baguette. Drizzled with balsamic vinegar, it makes a lovely appetizer.
Peas, radishes, scapes: Many spring vegetables and fruits are prime for easy food preservation techniques, such as "quick pickling" or freezing. Have a glut of green peas? Shell them, put them on a sheet tray, and pop them into the freezer for a few hours or overnight. Then transfer them to a zip-top or vacuum-sealed bag, and they'll keep for months.
Radishes are perfect for quick fridge pickles, and will keep (and get tastier!) for many weeks. Simply slice up your radishes, place them in a glass jar with some vinegar (dilute with water if you like less of a punch), add in salt, pepper, a pinch of sugar, and shake. They'll keep for weeks in the fridge, and make an excellent addition to tacos, salads and sandwiches. Garlic scapes, the flower stalks of hardnecked varieties of garlic, also make excellent quick pickles, and can be used in place of green onions or chives in many recipes.
Prepare to can! Now is a great time to organize and inventory your canners, jars, lids, rings, and spice stockpiles. With a bit of planning, you'll be able to eat locally all year round, and enjoy what's in season now for months to come.
Polish off last year's produce! Also take note of what you put up or froze last year, and get to the bottom of it! The USDA recommends storing home-canned goods for a year, so take a moment to plan out some meals that will help you move through last year's preserves.
Farmers markets:
Downtown Farmers Market at Pioneer Park, Salt Lake City
Bountiful Farmers Market
Cache Valley Gardeners Market
Provo Farmers Market
Park City Farmers Market
Park Silly Sunday Market
Cedar City Farmers Market
Long Valley Farmers Market, Orderville
Downtown Farmers Market at Ancestor Square, St. George
Farm Fest Market, Sevier County
Zion Canyon Farmers Market
For more information on any of these markets, visit www.UtahsOwn.org.
Green Pea Hummus
1 cup fresh shelled peas
1/4 cup fresh cilantro or parsley
2 tablespoons tahini
Juice from half a lemon
2 cloves minced garlic
1/8 tsp. ground cumin (or more to taste)
Salt and pepper to taste
Bring a small pot of salted water to a boil. Toss in the peas and cook until just tender, 2 to 3 minutes. Drain the peas, reserving a quarter cup of boiling liquid in case you want to thin your hummus. Run the peas under cold water and transfer to a food processor. Add cilantro or parsley, tahini, lemon juice, garlic and cumin. Pulse until smooth, adding reserved liquid if needed to reach desired consistency. Season to taste with salt and pepper. Serve with pita bread, chips, crostini or vegetables.
Alison Einerson manages local farmers markets, teaches canning and food preservation, and spends the rest of her time in the garden, the kitchen or the wilderness.