See Alice heal (with pencil and paper)
In mid 2017, artist and sculptor Alice Toler was bewildered to find herself fat, sick, and on a rack of pharmaceuticals. All of it had to go. Over the next year and a half, Alice weaned herself off not just the Valium, but every other pill she'd been prescribed, healing herself with a self-directed regimen of diet, exercise and neural retraining. Along the way, art therapy was recommended. "But with the tremor in my hands, I couldn't even draw a straight line," she recollects. "What could I do?" She realized she could do blind contour drawings.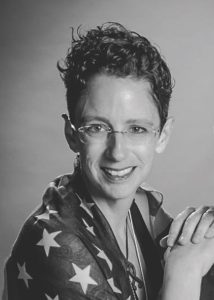 "The principle is simple: you do a drawing in as close to one continuous line as possible, without looking at your paper, moving your eyes along the contours of the object or person in front of you, and when you're done you get to see the intricate (but mostly non-representational) correlation between what you were looking at and what you drew." As part of this "brain renovation" she decided to draw a five-minute portrait of a person, from images found online, each night—"just draw it and post it, no judgment, and go to sleep!" One image a night, until she was healed.
As the months wore on, the hand tremors and mental concentration issues began to fall away as her nerves healed—and the portraits got more recognizable. At the behest of friends, she has agreed to share all these sketches in chronological order—over a year's worth of them. Come out and see her progress, and if you'd like, have fun in the contour drawing workshop she'll be leading.
More info.
The Contour Drawing Show and workshop with Alice Toler: Saturday, February 2, 6-9pm. Arts Hub, 663 West 100 South, SLC. $5 at the door, and the workshop is free. Kids welcome. All sketches will be for sale.