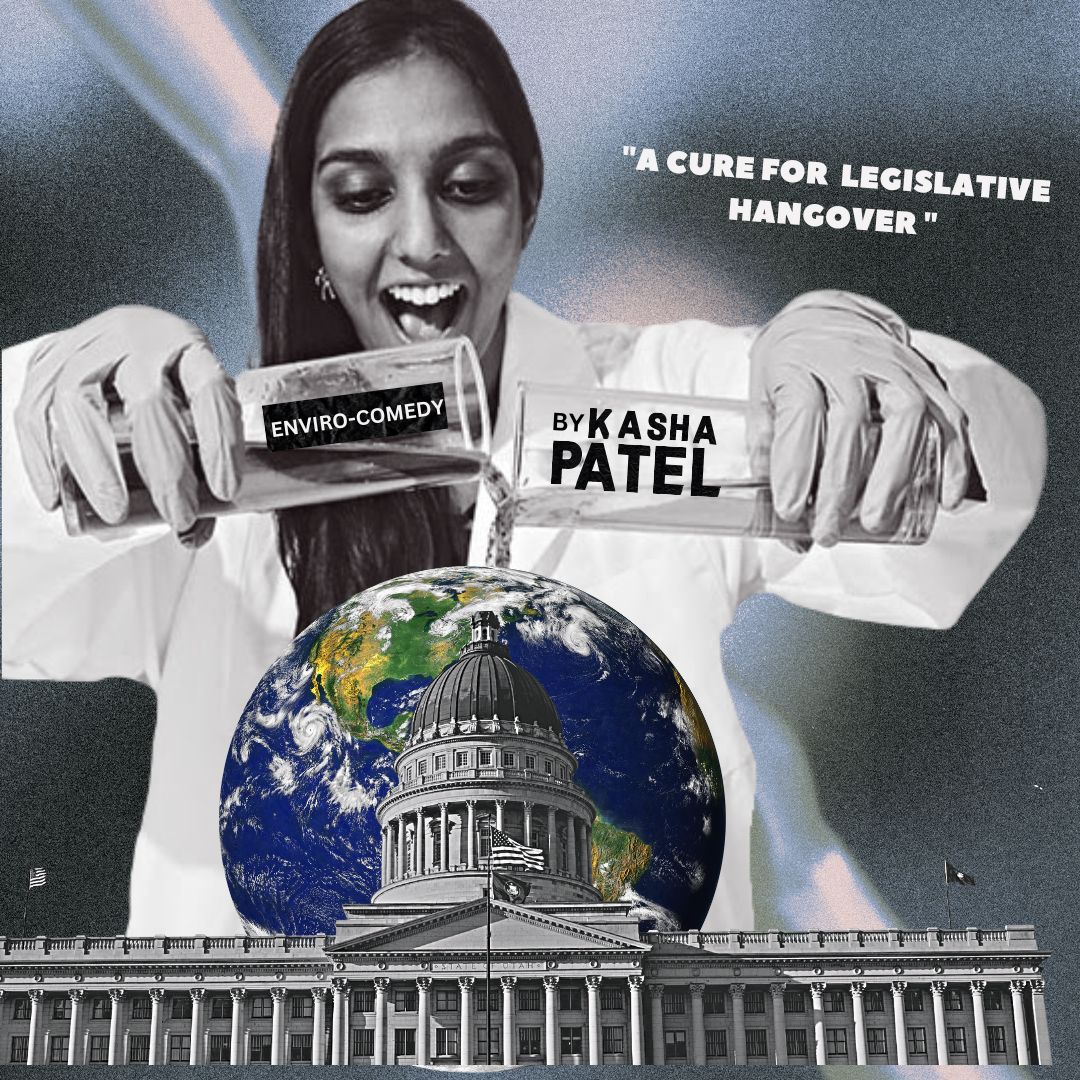 Legislative Comedy Night w/HEAL Utah and Kasha Patel
This year's legislative session was a tough one, and we could all use some humor to help us recover. Please join HEAL Utah for our first-ever stand-up comedy night. Cure that legislative hangover with a fun night filled with laughter and a lighter approach to our annual legislative recap. After a short recap of the session by the HEAL Utah policy team, enjoy comedy by our headliner, Kasha Patel. 
Kasha Patel was named one of the "Best Undiscovered Comedians" in the U.S. by Thrillist magazine because of her unique voice that couples life as an Indian-American and her love for science. She produces science-themed comedy shows through her company DC Science Comedy. She gave a TEDx talk called "Sneaking Science into Stand-Up," where she shares a series of surprising revelations pulled from her analysis of more than 500 of her stand-up jokes. She has been featured on NPR, BBC World, Travel Channel, The Science Channel, The Weather Channel, and hosted a miniseries on NASA TV.
All event proceeds will go toward HEAL Utah's campaigns protecting our environment. 
The show is at the WiseGuys Comedy Club in Salt Lake City on Thursday, May 11th. Doors open at 6 pm, and the program will begin at 6:45 pm. Seats are first come, first served. 
So why not get a group of friends together for a great night out, and help support our cause by having a good laugh? Tickets are $25, and the event is for 21+.