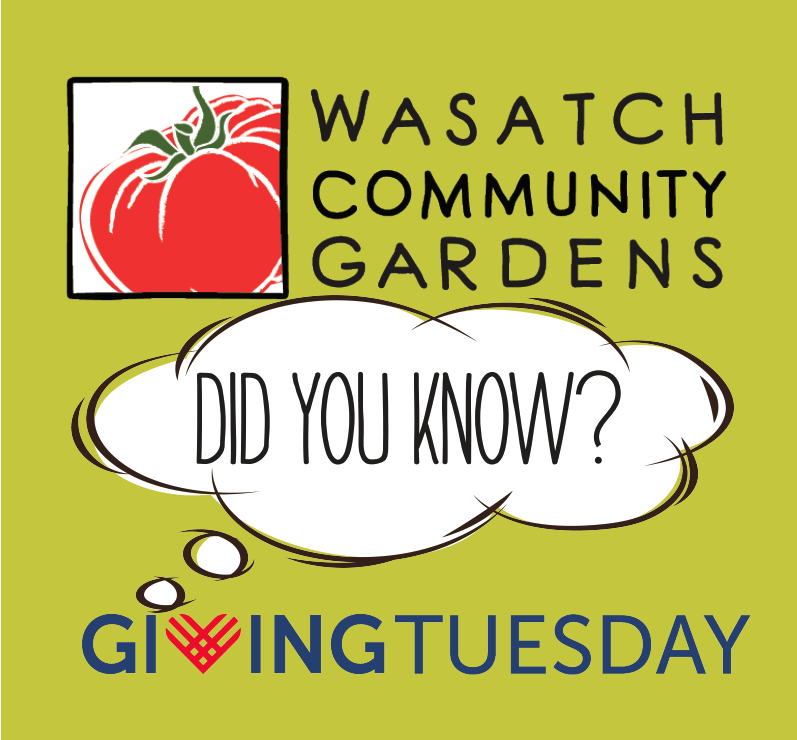 Giving Tuesday Open House and Preview Tour of Wasatch Community Gardens' Campus
Did you know…November 30 is Giving Tuesday? Help us to celebrate Giving Tuesday with an Open House and Tour of the new Wasatch Community Gardens' Campus. There will be three tours at 11am, 1pm and 3pm, each with six stops and with demonstrations or activities at each stop. Please meet at the Amphitheater to the west of the Main Office at the time your tour begins.
To help support the safety of our community, we're asking everyone to register for a tour, each of which will be limited to a maximum of 20 guests. Choose a time from the options available (11am, 1 pm, 3pm). If you plan to bring others with you, please register each of them individually as well. Please wear a mask, regardless of vaccination status. We look forward to seeing you on Giving Tuesday!