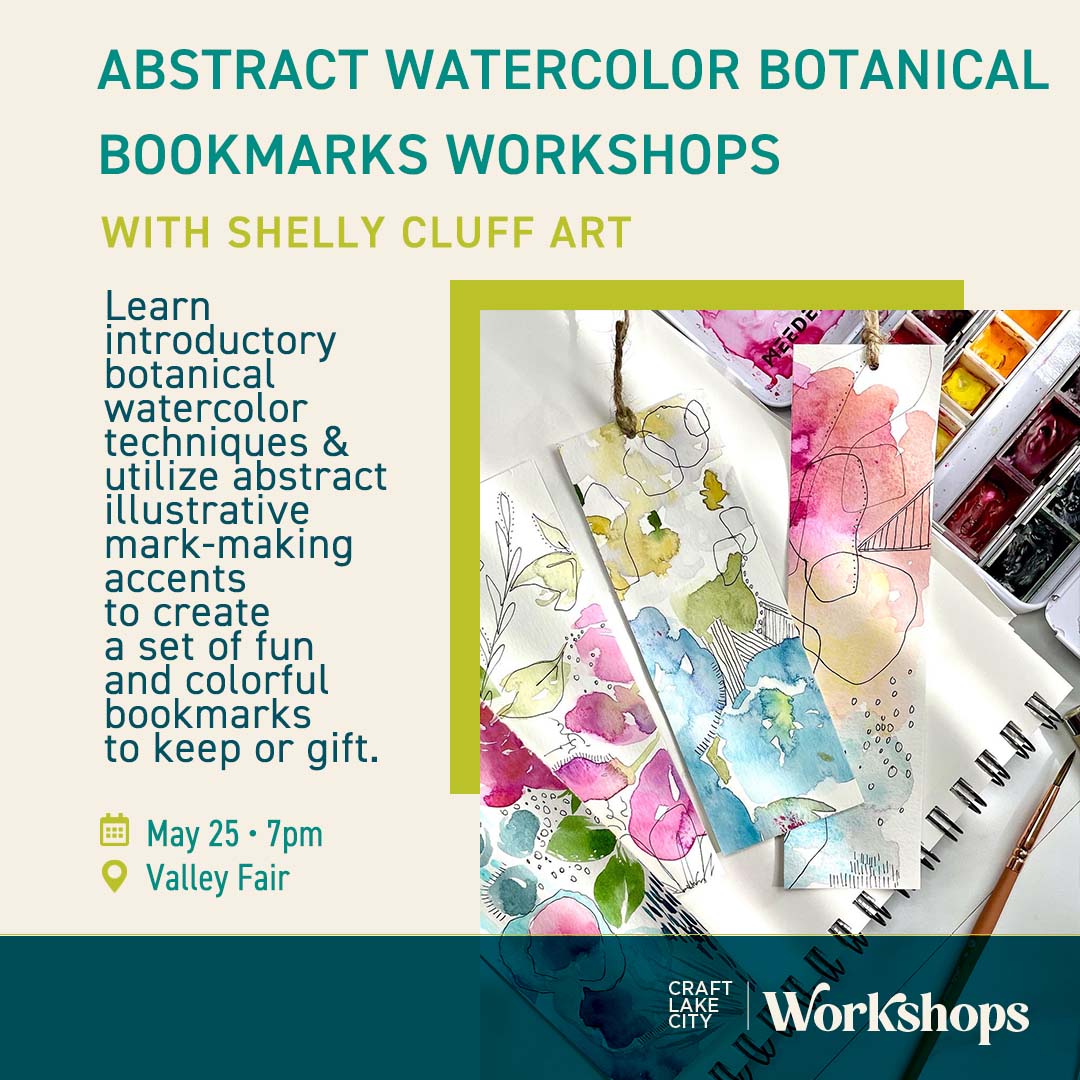 Craft Lake City Workshop: Abstract Watercolor Botanical Bookmarks
About the Workshop: In this springtime watercolor workshop, local artisan Shelly Cluff will teach participants some introductory floral and botanical watercolor techniques, as well as how to utilize abstract illustrative mark-making accents to create a set of fun and colorful bookmarks to keep or gift. This class will be playful and free-form, and you will go home with a set of several beautiful custom handmade bookmarks adorned with spring blooms. All supplies provided and beginners welcome. Attendees will also receive a bonus $10 gift card to one of the restaurants at Valley Fair for their next visit!
About the Instructor: Shelly Cluff is a self taught artist who works in both watercolor and acrylics. She started painting in 2017 in acrylics and dove into watercolor headfirst in 2021. It has been the perfect medium for a chaotic life with her four young children, because if your paints dry out when you inevitably get pulled away, you can just get them wet again. She specializes in floral art and loves to help spark the joy of creating in others.