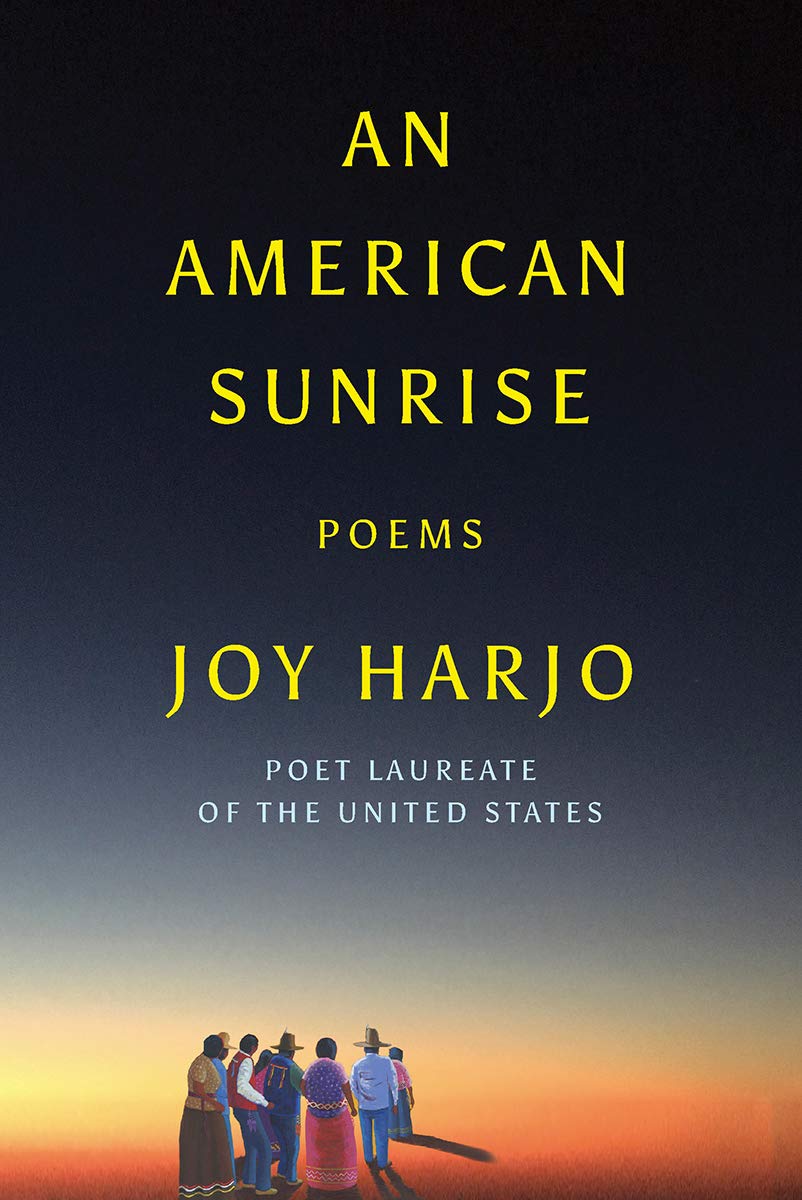 Book Discussion of Joy Harjo's "An American Sunrise"
Join us as we discuss books that make you want to think, explore, and connect. Uniting literature and visual art, we'll come together for an engaging conversation that will expand our experience of the book as well as our current exhibition, The Stories Woven Within.
About An American Sunrise:
A stunning new volume from the first Native American Poet Laureate of the United States, informed by her tribal history and connection to the land.
In the early 1800s, the Mvskoke people were forcibly removed from their original lands east of the Mississippi to Indian Territory, which is now part of Oklahoma. Two hundred years later, Joy Harjo returns to her family's lands and opens a dialogue with history. In An American Sunrise, Harjo finds blessings in the abundance of her homeland and confronts the site where her people, and other indigenous families, essentially disappeared. From her memory of her mother's death, to her beginnings in the native rights movement, to the fresh road with her beloved, Harjo's personal life intertwines with tribal histories to create a space for renewed beginnings. Her poems sing of beauty and survival, illuminating a spirituality that connects her to her ancestors and thrums with the quiet anger of living in the ruins of injustice. A descendent of storytellers and "one of our finest―and most complicated―poets" (Los Angeles Review of Books), Joy Harjo continues her legacy with this latest powerful collection.
Discussion led by Elizabeth Archuleta
Elizabeth Archuleta is Associate Chair and Professor in the Division of Ethnic Studies in the School for Cultural and Social Transformation. She has extensive experience as a professor, mentor, and advocate for first-generation and historically underrepresented students in higher education. During her time at the University of New Mexico, Arizona State University, and the University of Utah, she has worked with students as a faculty member, advisor for student groups, and through multicultural centers and educational bridge programs such as TRIO and TRIBES. She teaches courses in Indigenous Studies, focusing on American Indian literature, American Indian women, and American Indian experiences. She has published book chapters on Leslie Marmon Silko, Sherman Alexie, Simon J. Ortiz, and the National Museum of the American Indian. Other publications appear in The Kenyon Review, Wicazo Sa Review, New Mexico Historical Review, Studies in American Indian Literature, American Indian Quarterly, and UCLA School of Law Indigenous Peoples' Journal of Law, Culture & Resistance.