Over the past 20 years, small magazines and newspapers around the country have dwindled. Currently, more than 90% of all media is owned by just six companies. As more and more media is focused around quick-turnaround and the 24-hour news cycle, less and less attention is paid to local, in-depth coverage of topics outside the mainstream.
Here at CATALYST, we are proud to be one of the few remaining publications that pays market rates to writers covering topics important to our community and outside the 'general news.' Most publications like ours expect writers to contribute for free, for the 'experience.' We feel that quality writing deserves support.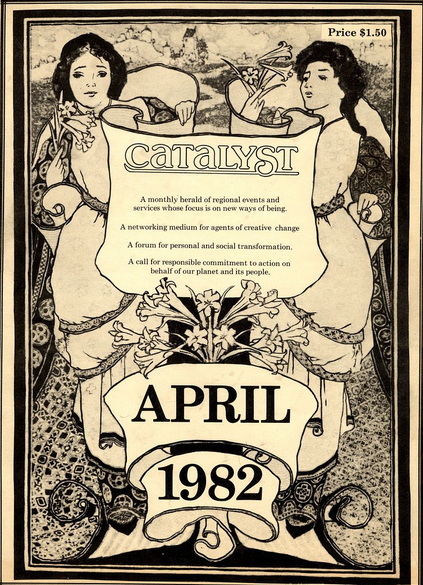 But to continue with that support, we need your help. While we've asked for community support for the general operation of Common Good Press (which includes CATALYST as well as the Bee Festival and the Clean Air Solutions Fair), this Editorial Fund campaign is intended to funnel support directly to coverage of six key areas that we feel need more "alternative" or holistic attention in Utah:
Environment/Environmental Politics
Health
Community
Arts & Crafts
Food & Gardening
Spirituality

We are looking for two sponsors at $2,500 each in each of these six areas.
If you are interested in becoming a major supporter of thoughtful, perceptive, and compassionate coverage of these topics important to our community, please contact our Executive Director, Pax Rasmussen, at pax@catalystmagazine.net or 801-674-2717. We are a 501(c)3 nonprofit, and your contribution is tax-deductible.  We would also love to hear from you if you have suggestions of someone who you think might be interested.
Sponsors of our Editorial Fund will receive:
One 1/8th to full-page mention(based on gifting level) of your name/business as a Sponsoring Member in monthly issue of your choosing. The Executive Team personalizes this level of sponsorship to coincide with the issues that mean the most to you and your business as a donor.
Mention of your name/business in the tagline at the end of stories that are funded by your contribution.
Member discounts on CATALYST events (i.e. the Clean Air Solutions Fair, house parties, annual fundraiser party)
Monthly Reader Rewards=chance to claim first-come-first-serve concert tix, yoga passes, etc.