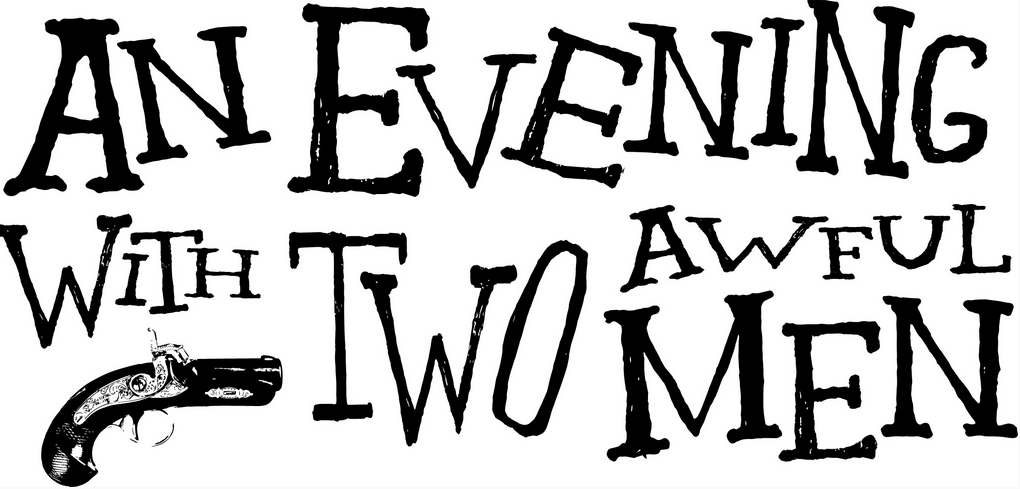 When the worst president ever meets a rash assassin
"People get me mixed up with Millard Fillmore. Millard! Or they can't place me at all. You think this won't happen to you. But I guarantee you, there will come a time when your name won't ring a bell among the living. Not even a tiny sound. Or it will make sound but it will be like a metal spoon against a cheap pot."
You may have a different man in mind, but according to two biographies and several Internet lists, James Buchanan is the worst president ever. Or, alternately, he is one of those presidents you can't quite place. Or he is possibly both the worst and the most forgettable.
I started thinking a lot about Buchanan in the summer of 2016, when Plan-B Theatre's artistic director, Jerry Rapier, asked "How would you like to write a play about the country's only gay president?" When he explained it was James Buchanan, I tried to remember what I knew about him (nothing much). So I started reading. And the more I read, the more intrigued I became—less about Buchanan's sexual orientation (the facts about his friendship with an Alabama senator are scant) and more about what it would be like to be remembered with such disdain when you had tried to lead an exemplary life.
I wondered: What might a man wish he could say to historians—and to the rest of us—if he had a chance to explain himself? What would it feel like to be called "the worst"? What would it feel like, as a 19th century man, to be called "gay"? What would it feel like to know that when the creators of the 1970s sitcom "Welcome Back, Kotter" needed a jokey name for the show's fictitious school, they chose "James Buchanan High"? If you were a prudent, cautious man, what would it feel like to be publicly called out on the eternal archive of the Internet?
The play that resulted from all this wondering is called "An Evening With Two Awful Men."  Buchanan is played by Jason Bowcutt. Aaron Adams plays the other man, John Wilkes Booth, the swashbuckling, rash assassin of Abraham Lincoln. Harriet Tubman (played by Dee-Dee Darby-Duffin) also shows up. And there is a woman named Emily (played by Emilie Starr).
There is no record that Buchanan and Booth ever met in person, although their paths could have easily crossed in Washington, D.C., and their histories do converge in the events leading up to the Civil War. But in the alternate universe of my story, these bookends to Lincoln have each agreed to appear in a one-night-only performance. As the emcee explains, it's an evening "where the villains and the vain, the maligned and the misunderstood, the sorry and the shamed" have a chance to defend themselves in front of a live audience.
I was drawn to Buchanan, Booth and Tubman because of what their lives say about race and gender—concerns that are still alive and kicking us a century and a half later. In the universe of this play, the Internet is available in the afterlife (thank you, Steve Jobs), so these historical figures have at least some vague idea about current events in 2019. The result, on the evening in question, is a clash of past and present, involving color-blind casting, affirmative action, and questions of what it means to be a hero and a man.
I hope that An Evening With Two Awful Men is a romp but also a reminder that America still struggles with its legacy of racism, and with presidents who are far from perfect.
Elaine Jarvik has previously premiered her plays Marry Christmas, River.Swamp.Cave.Mountain and Based on a True Story at Plan-B Theatre. Her latest, An Evening With Two Awful Men premieres at Plan-B February 21-March 3.