Out of her car and her comfort zone, one woman learns how to lower her carbon footprint (and gains confidence along the way)
The challenge appeared on my Facebook newsfeed, personally forwarded from a smiling community member I much admire. Ditch my car for a month? UTA teamed with Lyft to offer a prize of a free bus pass for a month if you signed an online pledge to Ditch the Car for October. The challenge was interesting, but not likely. Not for me.
I want to mention that if you dropped me in the middle of Manhattan, Washington DC, San Francisco or Philadelphia I would have no trouble getting around with mass transit. I've done it. And even though studies  say about half the bad air in our valley is from vehicle emissions, I could never give up my car. For one thing, I'm 64 years old. I've worked an entire career to keep a well-functioning automobile at my disposal. Why sacrifice that kind of independence? What difference would it make anyway? I'm just one driver.
I ran the idea past my husband. He said, "We still make a payment on your car and pay for insurance every month whether you're driving it or not. Why wait for a bus all day? And, um, you forget things.…" He voiced every single objection I had. He also wanted to spare me a kind of vulnerability that comes with being on public transport. It boiled down to this: If I traveled by public transport, I would be out of my comfort zone while in my hometown.
Trip Number One: HIVE Pass
Everything changed when I learned about the HIVE pass. A Salt Lake City program, the HIVE pass requires solid proof of residency for access to dirt cheap transportation ($42 a month) on any TRAX or bus line, anytime, anywhere. My curiosity was piqued. Maybe with this pass I could prove I wasn't too old to change, too comfortable to step out of that comfort zone.
I challenged myself with two goals: take the kids on a functional bus trip; load my bike onto a bus. If I could do it, I could brag a little. To tell the truth, if I could do it, anyone could do it.
The first step was grudgingly paying for parking outside the City and County building only to find out I didn't bring along enough identification to prove I am a Salt Lake resident.
Lesson One: Identification
In addition to a photo i.d. (passport, driver license or state i.d.), adults must also show two pieces of current (less than two months old) official mail, such as a bank statement or utility bill bearing your address. If utilities are in your spouse's or roommate's name, insurance explanation of benefits statement or a lease agreement will work. Minors require photo i.d. plus one piece of official mail. If you're outside the city boundaries, you may still qualify for a HIVE-type "Municipality Co-op Pass." People 65 and over are encouraged to buy a UTA pass instead; it costs the same as HIVE and offers additional benefits.
Trip Number Two: the Grocery Store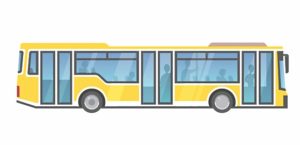 The thought of hauling several grocery bags onto a bus, then walking them home was too much.  I just wanted to see how to get there and back, so I used the UTA website Trip Planner to find out where to get on the bus to get down the street to the neighborhood Smith's. It turned out this was straightforward and timely, just right to run in with a small list and wait a few minutes for the return bus. I took out my pocket journal and decide to keep track of time waiting, steps taken and money I would have spent on the fare. Since it was an experiment, I didn't actually have a shopping list. I walked through the store and bought two protein bars on sale before strolling back to the bus shelter.
I found on my approach a bike leaning against the glass structure and a person-sized lump in a bedroll on the concrete. I stopped for a moment and considered, since I would be sharing a bit of real estate with the lump. I decide I surely didn't want to disturb it. As quietly as I could, I left a protein bar by the front bike wheel and step around to the other side of the shelter, wondering how chilly that bed might be. I liked the look of a bus lumbering around the corner; it stopped by me and the doors opened. Time waited: total of 12 minutes both ways, steps back and forth to the bus stop, about 1,000. Bedroll lump undisturbed.
Lesson Two: Tapping on & off
Tap your HIVE bus pass card to both get on and off the bus. There are card readers at both front and back doors. Wave your card across them and watch for the green check mark to light up. You can often get it to read without even taking it out of your wallet. You can also use the UTA GoRide app on your smartphone. Purchase fare products, download them on your phone and then swipe on with your phone.
Trip Number Three: Winco
My Rose Park 519 bus took me to the Blue Trax line. So far so good; 10 minutes wait time. As the train slowed and the doors whispered open at the connection place for the S-line (Sugarhouse) I trotted behind a cluster of people who seemed to know where they were going, winding across the tracks and through a gate toward a departure platform. It had to be the S-line, but I wasn't really sure and not willing to ask anyone. I just followed those other people, trying to look as focused and intent as they did.
I rode just a couple of minutes to the middle of construction by WinCo, and for a while I had to stop and decide where to walk safely around the fencing to get to the parking lot. Steps; about 1,000. A chilly breeze hit my neck. In the rain I would have to be geared up for the cold to do this, but today my scarf went over my ears and I noticed I was probably better off for the short walk. Like before, I really didn't need much, but I walked to the back of the store before selecting an apple fritter, one of my guiltiest pleasures. The walk earned me a treat after all.
Back through the parking lot, around the construction fence and back on the S train, I transferred to the main train, and discovered by scrutinizing the map inside that the green line to the airport took me closer to my house than what Trip Planner outlined. I settled into the ride, reached in my bag for the apple fritter when across the aisle a young man spoke up. I realized he was talking to me.
"Do you have any food?" he asked. I looked at him, then the fritter in my hand, two bites gone, and handed the pastry over.
"You want this?" I asked.
He did. And he got out on the next stop without a word, chewing away like mad.
"You're going to have good karma," a voice behind me on the train said. I turned around to see a 40ish-looking guy smiling. "That kid just rides back and forth on this train all day," he said. "You can bet he's hungry, and that was a nice thing you did."  The train slowed as the man stepped down to hold the bar and wait for the doors to open. Before slipping away he smiled again and wished me a wonderful day. And it kind of was.
Lesson Three: Transfers
Transfers are no big deal. Dress for cold weather. Exercise is a benefit. And this was unexpected: It's an actual thrill to feel how fast the train moves between 900 South and 2100 South. I would do that again for fun.
Trip Number Four: Rowland Hall
I had a night class at Rowland Hall. I didn't want to take the bus home (I would use a rideshare service) but I could get there with public transit. I just had to figure out the route from my Rose Park home. If I got off my first bus at Third West, where exactly would I need to walk? It took me a few minutes to understand exactly where to pick up the second bus on Second South. On the second leg the bus made a turn I didn't expect and I had an inner freak-out. A short exchange with the driver set me at ease again, sort of. There were just so many things I didn't control here—and that seemed a huge loss from having hands on my own steering wheel. Making it to my drop-off point on Ninth East was a heady victory.
As for the Lyft ride home, I climbed into the passenger seat of a newer pickup that smelled like McDonald's fries and had paper napkins on the floor. The gray-haired gentleman explained on the way to Rose Park that he drove school bus during the day and hadn't had time to get dinner. OK, I can go with that, but I wish he'd saved me some fries. The ride would have been over $12 to get home from my class, but I had a $5 coupon and tipped him $3 on the phone app. Time waiting for the whole trip, including transfer: 17 minutes. Steps, including the two blocks up to my class: 825.
Lesson Four: Cost
Nighttime is a fine time for hiring rides but it could be pricey—way more than a bus ride.
Trip Number Five: Kids Day
My husband was taking my car for a trip out of state. Here was my perfect chance for outrageous goal number one, to (gulp) try a bus trip with a baby and a toddler. We had a day planned where I was going to split childcare with the other grandmother, who lives in Murray. Could I make it from Rose Park to Murray on public transit?
My husband said, "I think that's unwise." I said, "Let me just look." My husband repeated, "I think that's unwise." I said, "Let me check with the parents to see what they think." My husband said, "I think that's unwise." So that settled that. We would be giving it a go.
Trip Planner said this would require the same familiar bus transfer on 200 South I had just done to get to Rowland Hall along 900 East. This particular bus went all the way out to Murray, and one stop was exactly two blocks from Grandma's house on 5600 South. Mom and dad were actually encouraging; they loaded up the diaper bag and positioned the stroller by their front door for departure. I purchased $8 in toddler iPad games to help pass the time for the wiggly three-year-old and we set out, the little guy cheerfully walking next to the stroller on a sunny afternoon, around the corner to the bus stop.
When the 519 stopped for us, my grandson scampered right up the platform in the front while I turned the stroller around to pull the back wheels on first. I was relieved to see there were no stairs to negotiate. But the stroller tipped, threatening to dump the baby. "Load the front wheel first," the driver offered, then hopped down from his seat and showed me how to fold up the front bench to position the stroller right in front of our front-facing seat.
The iPad was handy and I was free to guide the older grandchild with the new games as the baby slept the entire trip.  Stepping out on 5600 South and 900 East I wanted to say it was one small step for a woman, but a giant leap for a new bus rider.
Lesson Five: Strollers
Load a stroller front wheels first and watch out that the parked stroller doesn't bump the call button under the raised handicapped seat. Bonus: You don't need iPad apps for a toddler to be amused on the bus. There's lots of interesting things to look at during the ride.
Trip Number Six: Joy Ride
An hour early for my haircut appointment downtown, I decided to stay on the Red Line TRAX and just take a look at what it feels like to ride to the University of Utah Hospital. This ride had a Disneyland feel to it as we passed the football stadium, the big Olympic torch and events center. At the end of the line there was a long wait, maybe 15 minutes while what appeared to be white collar workers loaded onto the train at the University Hospital. This was definitely the most crowded I had yet experienced on public transit, although before the end of the day I would see even more crowded TRAX cars.
My ride back to Rose Park took me on the Green TRAX line that travels to the airport, letting me out at the Trip Planner-designated spot on 600 West and North Temple. The female driver suggested I not get off until further down the street, by the Fairpark. I declined her advice, citing my Trip Planner directions. Mistake.
I had landed across the street from the infamous Gateway Motel. A man, more ressembling a bundle of fabric stashed behind a concrete barrier, eyed me from 20 feet away. I waited 12 minutes for the next bus and didn't pay attention to the route number when it finally pulled up. I wasted no time stepping up.
Before I could tap my HIVE pass the driver put his hand up. "This bus is just for students of West High," he said.
"But will you take me to Rose Park?" I pleaded.
The driver glanced back in his mirror. "It's kind of crowded," he countered.
"I'm good," I said maybe a little too quickly. "Please?"
If a normal city bus can hold 100 people, there were 120 teenagers on this one. I clung to the handrail after the driver scooted me behind the white line. Down the road, disembarking students barged by, knocking me with their backpacks. I was nonetheless glad to be aboard.
Lesson Six: Trip Planner
Don't count on Trip Planner; and listen if a driver has advice. Also, look at the maps of the bus routes.
When I drive I feel I am in control. I can change lanes, choose my route on a whim and leave when I wish. Enclosed in my own car, I am also insulated from homelessness and poverty —it's as easy as driving past the guy with the cardboard sign. When I ride public transit, I rub shoulders with those realities. I get eye-to-eye with the privilege that leads me to think I am somehow separate from issues like terrible air, or not having enough to eat or a place to sleep.
I have a newfound confidence that makes me wants to keep trying. I still want to load my bike on the front of a bus. I also want to try out a scooter. If it doesn't actually make me feel younger, at least I know I'm still able to accept a challenge. The next time that I-15 sign urges me to limit trips or take public transportation I know I'm up for it.
My new privilege is riding the excellent public transportation system available in Salt Lake City. It's not difficult, the price is right, the trains are spotless and well-lit. If the cost is having to pay attention to routes, transfers, or schedules, the other side is getting to completely space out while someone else drives. Once in a while I might get to feed someone, too .
Pam Holman is a teacher, a Master Gardener and a Master Recycler. She and her husband live 446 steps away from their grandchildren in Rose Park.