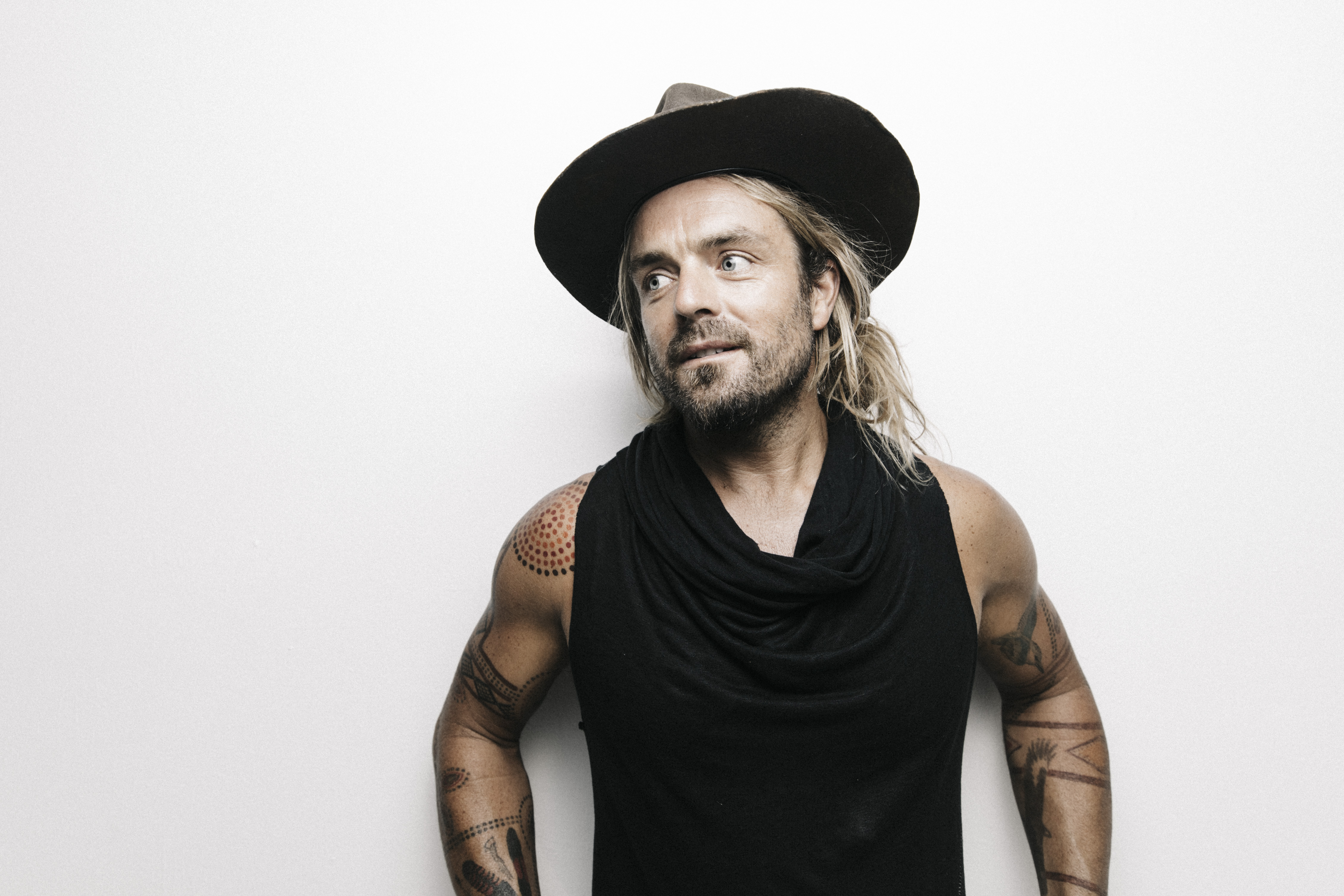 Known for his spiritually conscious music and multi-instrumental performing skills, Xavier Rudd is an Australian native who has been writing, recording and performing for over two decades, and now sells out shows all over the world. Celebrating the release of his latest studio album, Storm Boy, he recently kicked off his world tour, starting on the west coast of North America. When Rudd, who's now 40, is not on the big stage, he's running around barefoot in the Australian bush, surfing and speaking out for Aboriginal, environmental and animal rights. While on his way to perform at Red Rocks Amphitheater in Colorado, CATALYST was able to catch up with him over the phone before he arrives for his show here on June 4 at The Depot, presented by Reggae Rise Up.
CATALYST: We're so excited to have you back in SLC! You were last here in 2016 for a show with United Nations at The Complex. Do you have any specific memories of Salt Lake Lake?
Xavier Rudd: Salt Lake hmm, I'm seeing mountains, dry country like rock country. Oh that's right, I ran up into those mountains up behind Salt Lake, rattlesnake kinda country up there, it was nice.
CATALYST: So, not only did you just kick off your world tour, but you've just released a new album on May 25 that the tour is named for, Storm Boy. I've been listening to it and I'm wondering what your inspiration was behind it and what this tour means to you?
Xavier Rudd: Yeah you like it? Ah cool! Well, you know it's a good time in my life for sure, I feel very blessed. I'm surrounded by good people and great musicians. You know we're living in a time where we can celebrate the beauty of our worth, it's magical. Although we've been through hardships as a human race and a lot of mistakes have been made in history and still today but we're also in a time where there's like a consciousness that is really growing quite rapidly and it's spreading around the planet and that's nice you know? So, we celebrate that too at our shows, and that's all nice stuff ya know, it's all good.
CATALYST: So you're seeing a balance in the world right now?
Xavier Rudd: I dunno, you know like, I don't think there will ever be, in the human cycle, a complete balance. I think the scale is always tipped one way or the other. But in my time doing what I'm doing I've seen a lot of growth in the world of consciousness and environmental change. People wanting to make decisions in their life to be more connected to the source. You know if that means organizations growing or people just evolving personally, it's all good stuff you know, we are a species of the planet, we are not just people on the planet. We're a natural species so we're a natural part of the planet and we evolve energetically with the planet, it's our fuel. So yeah, people just remembering that is important. I'm seeing more of that as I travel around too. People you wouldn't expect to make more conscious choices are starting to make more conscious choices!
CATALYST: How many didgeridoos are you bringing on tour with you?
Xavier Rudd: I think I've got nine? I think so, yeah.
CATALYST: As an American who's never been to Australia, I'm curious is that a common craft to pick up, or it it very unique to you that you can play such a profound instrument?
Xavier Rudd: It's not super common, it's more common there than here [America], but in aboriginal communities its common. Everyone can play, you know. I first played a didgeridoo when I was a little fellow, eh, like young, maybe four or five.
CATALYST: That's amazing! I can't wait to see you play the didge live! You've made nine studio albums, but you've also record 8 live albums, is that correct? Why is it so important to you to record live shows so often?
Xavier Rudd: Is that right? I've never counted! Yeah, I've been busy ya know? Busy in the last like 15-20 years so I believe it. It's not super important to me, I guess the [live albums] just get recorded. Like the last record we brought out officially was called Live in The Netherlands. That's one that I asked to be recorded because I just wanted document where the band was at. We were taking a break after that and we were sold out, so I thought we should capture this and then we could listen to it and use it as a platform for shows we did later. I was listening to it and was like 'this is pretty cool, we should mix this and release it,' so we did! It's kind of an organic thing for us to record.
CATALYST: I just have one more question. Your music has such a strong message of collective consciousness and I wanted to know: If there was a sole message you wanted people to leave your shows with, what would it be?
Xavier Rudd: Well, it's pretty simple ya know? Love! It's what everybody needs. Love is the most important medicine on the planet! It's the thing dictators can't squash. Our ancestors all over the globe have used love to get through various forms of struggle. Starvation, war, oppression, loss of a loved one, ya know? Love is truly a medicine. And not only in human beings, but all of creation needs love, you know? When you give love to a plant or an animal, they thrive. It's just part of what we need in life.
It's important to have self-love too, so you know, a lot of people can't embrace that. It's a really hard thing to embrace. It's a tough one, I think it is one of the hardest challenges, to learn how to properly love yourself and give yourself the love you need. In order to be able to share that love with anyone else you've got to be able to love yourself first.
A lot of us suffer from that, from not being able to love ourselves and it leads you down the wrong path. Because essentially, we aren't true to ourselves. So, I think it's almost one of the biggest struggles on the planet. It would be nice to see everyone leave, not specifically from my shows, but just to leave their days conscious of the fact that there needs to be love in order to exist properly. Whatever that means to each individual is probably different!
Xavier Rudd will be at The Depot on Monday, June 4. Click here to buy tickets.