ROSE EXPOSED: WE JUST DON'T KNOW receives its world premiere Saturday, August 28 at 8 pm in the Jeanne Wagner Theatre at the Rose Wagner Performing Arts Center. Masks required. Please visit RoseExposed.org for details about tickets and COVID-19 protocols and requirements.
ROSE EXPOSED is back (in person!) celebrating its tenth anniversary with an hour-long evening of new short works from Gina Bachauer International Piano Foundation, Plan-B Theatre, PYGmalion Theatre Company, Repertory Dance Theatre, Ririe-Woodbury Dance Company, and SB Dance.
The theme? We just don't know. No, really, that's the theme. And our state of being. And we're guessing yours too. So let's navigate it together. You bring you, we'll bring the art and the laughs.
"We know Scott Holden is a brilliant pianist. We know he will dazzle with the glorious Wagner/Liszt, Liebestod. We know he will collaborate beautifully with each of the companies presenting Rose Exposed. But in what unexpected ways will they use his musical morsels to create dance and theatre works that have not existed before this event? Are audiences again ready to be thrilled by live performances? Will guidelines for public gatherings change yet again? Are people eager to venture into the world to face the unknown? These things WE JUST DON'T KNOW."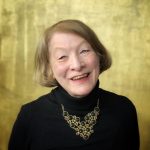 – Joanne Rowland, Gina Bachauer International Piano Foundation
"I somehow didn't know it when I wrote it, but "Stranded" was born of the intense anxiety of feeling mentally and physically trapped. It certainly seems obvious now: close quarters with no one but yourself, your inner demons, your darkest secrets. Forced to confront things you've been running away from for years and years. Stranded. In 2020, Mother Nature hit the reset button, and those of us privileged enough to be able to hunker down at home safely for an entire year had to take a deep, deep look at why we are the way that we are. For me, 2020 was the year of therapy, introspection, more therapy, more introspection. And for better or worse, this silly play came out of it!"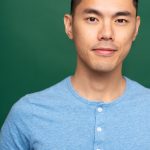 – Brandan Ngo, Playwright, Plan-B Theatre's "Stranded" which features an all-Asian cast
"These days, RDT has so much uncertainty in our lives…What dance are we rehearsing now? Do we wear masks in rehearsal? Can people join us for class? Where did I put that costume? Can I hug you? Whose pushing play on the music? Even Rose Exposed is wrapped up in all this: Ursula thought we were doing a Limòn piece, Daniel thought he was performing a solo, Nick didn't even show up to choreograph, and Lindsey, our newest dancer, is just happy to do anything!  Everyone's a bit confused – WE JUST DON'T KNOW what we are doing!"
– Nicholas Cendese, Artistic Associate, Repertory Dance Theatre
"My team of co-creators and I have been performing outside since June 2020 with Curbside Theater, a program we bill as the "first-ever traveling dance lounge." I just don't know what it'll be like to dance without the moon shining and the wind blowing. But I do know how much I enjoy my artistic colleagues at the Rose. I admire their work—all of us have such different aesthetics—and learn something each time we do this production. This year SB Dance performs to the delightful Prelude 1 from Book 1 of the Well-Tempered Clavier."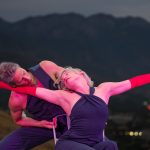 – Stephen Brown, Director, SB Dance
"We Just Don't Know what to do as we return to things that were once familiar. One-time social norms are now second-guessed, and things feel awkward as we relearn how to interact, and how to touch or not touch. We Just Don't Know asks us to reconsider the rules as we navigate this new reality. It's also been a time of so many unanswerable questions. If we actually knew what was going on, that would seem strange."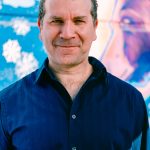 – Daniel Charon, Artistic Director, Ririe-Woodbury Dance Company
"In the early years, we didn't have a theme beyond "Rose Exposed." Then we decided that having a common theme, to be interpreted through each company's discipline and artistic lens, enriched the event. And creating a running thematic entre act became PYG's job. This gives us an enormous opportunity to create songs, sketches, even political commentary. This year, the ever-shifting sands of the pandemic are our launching pad for looking at world-altering moments that were leaps of faith that could have gone very, very badly. We are even writing a little ditty to Parisian Suite IX by Vernon Duke." 
– Fran Pruyn, Artistic Director, PYGmalion Theatre Company