Roots rock musician Trevor Hall has been recording music since the age of sixteen when his dad gave him a career-changing birthday surprise: the opportunity to record his own album in a professional studio. "My parents have always supported me with everything related to music. That's how everything started," the now 31 year old told CATALYST through e-mail.
Today, South Carolina native Trevor Hall is a touring rockstar taking his new album Fruitful Darkness to cities from Vancouver to Albuquerque. On Sunday, November 5, he'll be rolling into Salt Lake City for a performance at The Depot (along with Christina Holmes and East Forest, presented by Reggae Rise Up). "We love coming to Salt Lake City," wrote Hall. "It's a little familiar to us—that is, always a good feeling when being on the road. The fans are super supportive and to play in a city surrounded by such beautiful mountains is always a plus."
One of his very first hits, "Lime Tree," was the song that sparked and avid following for Hall. Listeners craved more of his deep, warm sound and passionate lyrics: "It took a while for you to find me, but I was hiding in the Lime Tree / Above the city and the raincloud, I poked a hole and watched it drain out." When asked about the iconic lyrics, Hall told CATALYST, "The Lime Tree is a song that I am still trying to understand. I like it that way, it's one of the only times my mind shuts up and doesn't reason about this or that. It doesn't try to figure anything out… surrendering to 'not knowing' is a really good feeling."
Hall's first studio album, Chapter of the Forest, was released in 2014, but it's his second album, KALA (2015), that known to be his greatest work. This album focused on the themes of healing, worship and family. Commenting on its impact he wrote, "KALA was a healing album for my own self and I think that's what was reflected in the music. I think 'You Can't Rush Your Healing' did a lot for our fans and it did a lot for me." From beginning to end, this album is simply good for the soul, alleviating emotional pain of his fans and inspiring the belief that time truly can heal. Hall recounts through e-mail his grandmother's greatest advice that inspired him: "Isn't time such a wonderful gift?" He says those words changed so much of his internal world.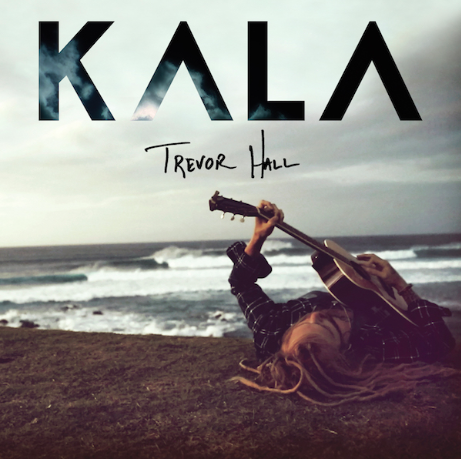 The inspiration for Hall's new tour is found in his new album, Fruitful Darkness Part One. It was inspired by his personal struggles and lessons he took from the last few years of his life. He says it's about going into the darkness of our own consciousness and facing the things we don't want to face. He wrote, "the lessons we can gather from that darkness can be some of the greatest lessons of our life if we give them a chance." It can be scary to look deeply inside, not knowing what we might find. Hall inspires us to not be afraid, but to be bold and truthful with ourselves as we continue to grow.
And for those of you who are wondering where his mane of dreadlocks have gone since KALA, it is true that had to shave his head– doctors orders. After being hospitalized for a staff infection in 2015, he would end is vow of 12 years with out a hair cut after six. He wrote in a Facebook post announcing the change: "I'm not asking for pity … This is just me reflecting, on change, on life as it's happening for me. Everything changes. Mother keeps telling me to love and to let go. Sometimes I think those are two different things. Sometimes one."
(Header Photo: Emory Hall Photography)