There are no sacred and unsacred places.
There are only sacred and desecrated places.
— Wendell Berry
What if Great Salt Lake dries up?
As Great Salt Lake levels fall, more than 750 square miles of dry lake bed have been exposed making Salt Lake City vulnerable to dust storms and air pollution contaminated by heavy metals that accumulated in the lake.  Dust on snow causes faster melting of snowpack which would hurt both Utah's ski industry and Salt Lake City's water supply.
Kevin Perry, a professor of Atmospheric Scientist at the University of Utah, recently spent more than 125 days traveling across the dry lake bed by bicycle for a state-funded study to gather data about the potential for dust pollution. (See June 2019 CATALYST: "Meet the Dust Doctor") He found that much of the lakebed is covered by a crust that keeps dust from blowing away, and says it is important to limit cross-country motorized travel across the dry lakebed in order to keep from breaking up the crust.
The disappearing Great Salt Lake is a manmade problem, according to scientists at Utah State University who attribute water loss to diversions for agriculture, mineral evaporation industries and municipal water use. In order to stop the lake from shrinking even more it would be necessary to cut current water diversions.
Instead, the State of Utah is proposing to take more water from the Bear River which is the main water source for the lake.
The Utah Division of Water Quality commissioned a study of other drying lake systems around the world to help predict the consequences of the shrinking lake. Some consequences are already becoming apparent.  Antelope Island State Park is no longer surrounded by water so that bison and bighorn sheep can walk away. In 2018, the island's bighorn sheep had to be destroyed after they became infected with a respiratory illness due to contact with domestic sheep. The State of Utah is planning to build a 10-mile fence around the south end of the former island to keep animals from coming and going.
That doesn't help other former islands that are used by nesting birds. Coyotes have made their way to Gunnison "Island" which is an important rookery for American white pelicans. An article published in the journal Science this September warns that  populations of North American birds have declined by 29% since 1970, a net loss of nearly 3 billion birds.
Great Salt Lake is classified as a habitat of hemispheric importance for migrating birds which means the cumulative impacts of proposed water and shoreline developments near Great Salt Lake are a serious threat to global bird populations. These threats include the Bear River water project, inland port, prison and airport development in Salt Lake City's Northwest Quadrant, the West Davis corridor freeway extension, and a landfill that has opened on Promentory Point. When bird populations decline there are large-scale ecosystem effects since birds are predators and prey; they eat insects, pollinate plants and disperse seeds.
Consequences of Drying Lake Systems Around the World (Great Salt Lake Advisory Council, 2019)
Impacts of Water Development on the Great Salt Lake and Wasatch Front (USU, 2017)
Sevier Dry Lake leased for mining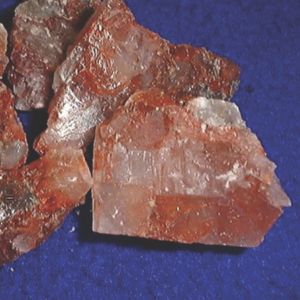 The Bureau of Land Management has leased the entire lakebed of Sevier dry lake near Delta, Utah for a potash mine. According to the plan, the whole lakebed—all 125, 000 acres—will be developed from a remote desert playa into an industrialized fertilizer mine with trenches and evaporation ponds served by rail lines and power lines.
Since the lake is dry, the evaporation ponds must use groundwater, but there have not been adequate environmental impact studies of how groundwater drawdown would affect wildlife or existing water rights holders in the area.
The Utah Audubon Council notes that flooding Sevier lake will activate dormant brine shrimp cysts and attract migrating birds as happened in the 1980s, and this might actually be a benefit for birds.
Citizens call for inland port health analysis
Concerned citizens are calling for better information about the human health impacts of building a massive, industrialized inland port on 16,000 acres on Salt Lake City's Northwest side.
A coalition of groups under the umbrella name Stop the Polluting Port is worried about air quality impacts from increased traffic and industrial activity as well as impacts to the Great Salt Lake ecosystem.
In 2018, when the Utah Legislature passed a bill to form an Inland Port Authority, there were no provisions to consider health or environmental impacts.
In 2019, State Senator Luz Escamilla was able to pass a second bill that requires the Utah Department of Environmental Quality to establish an environmental baseline in order to monitor the impacts of the port development.
However, there is still no plan for any Health Impact Assessment before the project before it is built.
Horrible Grand Staircase-Escalante National Monument plan
The Trump Administration has released a predictably horrible new management plan for lands cut from Grand Staircase-Escalante National Monument boundaries. The plan threatens to open up formerly protected areas to oil and gas extraction, and mining including a back-from-the-dead coal strip-mine on the Kapairowtz Plateau.
When the Monument was formed, Grand Canyon Trust negotiated a deal to retire grazing leases near the Escalante River, but the Trump administration wants to undo the deal and let cows back in to do their damage. The plan also calls for "vegetation removal" on hundreds of thousands of acres, which means clearcutting native pinyon-juniper forests and re-seeding the areas with non-native grass preferred by ranchers.  Lawsuits to restore the original monument boundaries have not yet been heard in court.
Clearcutting blocked in Grand Staircase-Escalante National Monument
An appeal to the U.S. Department of the Interior has blocked Trump administration plans to clearcut more than 30,000 acres of pinyon-juniper (P-J) forests on the Skutumpah Terrace, including areas areas that Trump cut from Grand Staircase Escalante National Monument.
The Interior Office of Hearings and Appeals found that the Bureau of Land Management (BLM) failed to consider cumulative effects of deforestation on migratory birds and erred in approving the use of non-native seed to "revegetate" the area.
Pinyon-Juniper removal is done by "mastication"—driving a giant wood chipper cross country, or "chaining"—ripping up plants with a large chain dragged between two bulldozers.
Groups challenging vegetation removal include Southern Utah Wilderness Alliance, Western Watersheds Project, The Wilderness Society and Grand Canyon Trust.
Utah groups file climate change lawsuit
A coalition of environmental groups has sued the Trump administration for failing to consider greenhouse gas and climate change impacts when they granted 130 oil and gas leases on public lands in Utah.
Most of the challenged leases are linked to a Trump administration policy of "energy dominance" that has implemented rules designed to fast-track leasing and reduce public input.
A report from The Wilderness Society found that the lifecycle emissions from fossil fuels extracted from U.S. public lands during the Trump administration surpasses the total greenhouse gas emissions from all 28 countries in the European Union.
Groups supporting the lawsuit are Living Rivers, Southern Utah Wilderness Alliance, and Center for Biological Diversity.
Measuring the Climate Impact of Trump's Reckless Leasing of Public Lands (TWS, 2019)
Ski area parking fee addresses congestion, clean air
Solitude Mountain Resort has implemented a new parking fee that they hope will encourage skiers to carpool or ride the bus.
The fee is a sliding scale starting at $20 for a single-occupancy vehicle, $10 for two or three to a car , and $5 for a vehicle carrying four or more people. Season passes for Solitude work as a UTA ski bus pass.
Solitude has promised to contribute an unspecified percentage of parking revenues to Breathe Utah to help promote clean air.
Canyon congestion has increased dramatically due to population growth in Utah and sales of the multi-resort IKON pass. Increased traffic is causing pressure to pave over more of the canyons for roads and parking lots.
The Central Wasatch Commission is currently designing federal legislation to designate a Central Wasatch National Conservation and Recreation Area to protect the watershed and limit ski area expansion. However, transportation improvements are more appropriate to handle at the state and local level so they are not included in the proposed law.
Salt Lake students join climate strike
On September 20, a few thousand people marched from the  City-County Building to the Capitol participating in the student-led Global Climate Strike called by 16-year-old Swedish activist Greta Thunberg. Thunberg, who was visiting the United States, scolded the Senate Climate Change Task Force, "Don't invite us here to just tell us how inspiring we are without actually doing anything about it because it doesn't lead to anything."