Last year, we sent out a call to our readers to nominate the people they felt have been catalysts within our community—those who have made this a more sustainable, compassionate and vibrant place to live. We present to you 100 of these inspirators, your neighbors.
Webmaster's note: This story looks AMAZING in our print version—the list-layout HTML below really doesn't do it justice. Click here (or click "Expand" on the embedded object below) to see the story in its original format.
In the 30 years that have passed since CATALYST began, the valley has changed profoundly. Salt Lake City has opened coffee shops, brew pubs, and gourmet restaurants. It has welcomed immigrants and refugees from all over the world, produced writers and artists of international renown, and begun to wrestle with the fundamental issues of environmental conservation and public health. We are the melting pot of the Great Basin, a place where practicality, spirituality and creativity all meet and mingle to create a unique essence. Out-of-towners, expecting a monoculture, are constantly surprised by the vibrancy they find here.
Congratulations, then, to our 100 catalysts. You have made our city, our state, and the wider world a better, kinder, more fun and more gracious place to live. We honor you, and the many we couldn't fit on this list who have helped you. Here's to another 30 years—and more!—of evolution.
Caru Das Adhikary
When you think about Utah and religion, you think about…the Krishnas? It's true, though. Spanish Fork's Sri Sri Radha Krishna temple hosts the biggest Holi festival celebration in the Western hemisphere every year in the spring, and throughout the year free yoga and meditation classes are available. Regular Hindu services are held year round and at a sister temple in Salt Lake City. The president and founder of both the Utah Krishna temples, Caru Das has been responsible for expanding the cultural diversity in this state and making it, quite literally, a much more colorful place to live.
Rocky Anderson
Salt Lake has had liberal mayors for the past several decades, but even so, electing Rocky was a stretch. Always outspoken, Rocky held true to his colors throughout his tenure, leading the national campaign to impeach George W. Bush, and taking a strong environmental stance for his patch of turf. He put Salt Lake City on the map for sustainable practices, and brought the rest of the nation to notice that not all of Utah is lock-stepped Mormon and Republican.
 Sandy Anderson
Anderson is a poet in her own right. But over the past 40 years she has also made her legacy as a catalyst for other writers. She began organizing poetry readings and workshops in 1965 while still in high school. In the '70s she began a reading series called Word Affair, which morphed into City Art, and guided that organization for two decades. It continues to this day, with monthly readings at the Main Library.
Pete Ashdown
This quiet and unassuming guy is the founder and CEO of Utah's first independent and oldest Internet service provider, XMission, and also happens to be one of its first rave promoters. Back in 1992 Ashdown and two friends threw the state's first rave at a recently closed club space downtown, spending the night in the DJ booth fending off requests for the Smiths and Depeche Mode in order to introduce electronic dance music to the local populace. Ashdown also challenged well-entrenched state senator Orrin Hatch back in 2006, running a tight campaign on very little cash, and championing copyright reform and sensible policies regarding technology. He is also a philanthropist, supporting many local nonprofits by providing internet service.
Pat Bagley
The Salt Lake Tribune's world-class political cartoonist has been lampooning those in charge since 1977, when Time Magazine picked up Bagley's first published cartoon, which he had submitted to the BYU student newspaper only weeks before. He is presently syndicated in over 450 American newspapers and is regularly honored by various editorial cartoon indexes. He is the author of several books of satire, and also several children's books.
D'ana Baptiste
Baptiste, yoga teacher, trainer and founder/owner of the 10-year-old Centered City Yoga as well as the nonprofit yoga outreach Yogis in Service, holds the distinction of receiving the most nominations for the CATALYST 100. Her thriving practice on 9th & 9th has a hip vibe that attracts students who not only love her but believe her work changes lives.
Brian Barnard
As Utah's preeminent civil rights litigator, Barnard devoted himself to protecting the rights of marginalized or unpopular groups. Among his diverse clients he represented polygamists, dissident Mormons, the Navajos of San Juan County, and women excluded from the Alta Club and the state's Elks Lodges. He advanced the cause of civil rights more than any other individual Utahn. Barnard's tactics made sure that the status quo was always being reexamined. Barnard unfortunately passed away in September 2012. We miss him.
Lauren Barros
Gays and lesbians entering parenthood face special challenges, especially in Utah. Barros' full service law firm makes that road a bit smoother by advocating the use of contract law for custody of a child where domestic partnership, in loco parentis, and de facto parenthood are not recognized.
Charlotte Bell
Along with Jay Jones, Bell transited yoga in Salt Lake City from an esoteric and closeted practice to the socially acceptable status it enjoys here today. She has been teaching yoga and meditation consistently since 1986. She also writes a yoga column for CATALYST and has published books on the subject.
Vicki Bennett
Bennett, SLC's director of the Office of Sustainability (and former Environmental Programs manager) has been integral in setting environmental policy to help create a more livable community. She and her team have been integrating environmental management, air quality, transportation issues, carbon management, recycling, and green waste diversion into our laws and lifestyle.
Turner C. Bitton
Bitton has been an activist since his high school days, cutting his teeth as a recycling advocate. He was president of the Weber State Gay-Straight Alliance and worked for the passage of a non-discrimination policy in Ogden. He is now working to set up a recycling program in Farr West, and is founding an organization called Queer Animal Rights Advocates.
John Bolton
Salt Lake Roasting Company, founded by Bolton in 1981, was the city's first artisan coffeeshop. It was opened in an era when most people didn't think that you could make a living selling coffee in this town, but it quickly became a social hub and an indispensable part of the city fabric. Part of his recipe for success is really fantastic desserts and a short but well-done menu.
Melissa Bond
When Bond arrived on the scene in 1995, the tiny blonde 25-year-old provoked the passionate instincts in a younger, predominantly male crowd of wanna-be poets as she introduced the concept of the slam—poetry performed, usually in cafes and coffee houses, with judges and a vocal audience. Called "fascist dwarf" and "poetic cherub," Bond ran the outfit for three years. Salt City Slam continues to this day (under the notable influence of Jesse Parent), with Salt Lake poets participating —and placing—in national slams.
Nancy Borgenicht
Nancy Borgenicht has been part of the Salt Lake Acting Company (SLAC) since 1974 in the roles of actor, playwright, producer and director. In 1978, she created  Saturday's Voyeur, a musical send-up of life in Utah. The show was a hit, and has been reprised mostly annually. Since 1992, Borgenicht (along with Allen Nevins) writes fresh scripts under the same title and theme. The locally famous parody continues to play to packed houses, and has become emblematic of the humor to be found in the Mormon/non-Mormon divide in Utah and the occasional bridges built. SLAC was founded in 1970 by Edward J. Gryska. The nonprofit professional theatre company commissions, develops, and produces new plays and nurtures and supports emerging local artists and playwrights. Its cutting-edge production choices broaden the perspective of the community.
Roger Borgenicht
As the force behind ASSIST, a community design center that provides development assistance to nonprofit and community groups, Borgenicht continues to remind politicians, planners and architects that people make the community, and architecture must keep people's needs at the forefront. He has been a constant champion for reasonable transportation solutions along the Wasatch Front as well as encouraging higher density development in order to reduce overall transportation needs.
Betsy Burton
Burton has been an advocate for local business since she started The King's English Bookshop (with Ann Berman) in 1977. In 1997, Burton and several other Salt Lake small business owners formed the Vest Pocket Coalition to pressure the City to change its tendency to focus on bringing chain stores to town. While Vest Pocket worked well as an advocacy group, Burton felt an organization focusing on public education was needed. So in 2006, Burton (with David Nimkin) started Buy Local First Utah, which has now grown to more than 4,000 local business members. She is also active in both the American Booksellers Association and the American Independent Business Alliance.
Ian Brandt
In 1998, Brandt began serving from the Greens Vegetarian food cart at the farmer's market and other SLC locations. The following year, he opened Sage's Café, and provided our city with a great organic, locally sourced vegetarian restaurant. Since then he has opened the Vertical Diner in South Salt Lake in 2007, and Cafe SuperNatural at Trolley Square in 2011. In 2009 he opened Cali's Natural Foods grocery.
Angela Brown
People from out-of-state are often surprised by the deep legacy of punk and anarchism in the heart of Utah. SLUG magazine has been both promoter and chronicler to the scene since its inception in 1989. Brown has published the magazine since 2000. Under her tenure, SLUG has launched a highly interactive website and continued to cover the local and national underground music scene. Brown has branded the Localized music festival, the SLUG Games ski and snowboarding series, and the Summer of Death skateboarding series. In 2009 she launched the highly popular local alternative artisan's festival, Craft Lake City.
Alex Caldiero
Sicilian-born New Yorker, poet, musician, and Mormon—the "word shaker" Alex Caldiero has never lived quietly and has never been easy to define. He is arguably the father of avant-garde performance poetry in Salt Lake City, though he lives in suburban Orem and identifies strongly with the Mormon faith. He is a bridger of gaps and a dancer through voids and an inspiration to many. He teaches as a Poet/Artist in Residence at Utah Valley University, where he vexes and enlightens his students.
Jeff Clawson
Did you know the father of modern emergency dispatch is a doctor from Murray? After years of experience, Dr. Clawson began to develop a set of emergency medical protocols for 911 dispatchers. The use of this system has now spread throughout the U.S. and internationally to Canada, Europe, and China, and the protocols have saved countless lives.
Wendy Christensen
A founding member of both the Element 11 board of directors and the Hive Collective, Chris­tensen is a tireless promoter of quality underground electronic dance music. She and her colleagues have brought acts from all around the nation to our fair city, proving that there's a lot more to the Salt Lake underground music scene than punk.
Norm Cohn
Cohn, a bodyworker, lawyer and psychologist, arrived in Salt Lake City in the mid-1980s, fresh from France (and before that, six years in India) where he'd been living and teaching. It's hard to believe now, but at that time massage was an edgy profession. In 1986 Cohn organized other therapists in the community to pave the way for a massage school. In January 1987, he opened the Utah College of Massage Therapy. The Myotherapy Institute followed later that year. Now, there are over 20 massage schools in Utah.
Eric Cole
In 2001, Cole opened Underfoot Floors, the Salt Lake valley's first Earth-friendly building supply store. Since then such products have become available in many mass market stores, but it was Underfoot Floors that pioneered this movement here and offered products to early adopters. The business continues to provide friendly service and top-of-the-line flooring solutions.
Adriane Colvin
The effect of Burning Man culture here in Salt Lake City is often unseen, but it is just as profound as the punk scene in creating the unique psychosocial melding of opposites you find here in the valley. As a longtime regional contact for the Burning Man organization, Colvin helped produce the regional event which was first known as SynOrgy and later on as Element 11. She was drawn to learn how to dance with fire during this time, and has been an advocate of fire dancing and aerial dancing on the local scene ever since. She founded Fire Muse Circus in 2004, and has been an instructor at Aerial Arts of Utah since 2010.
Walter Cottam
The notion of conservation was introduced to Utahns in the 1940s by University of Utah botany professor Dr. Walter Cottam, changing land practices among farmers and ranchers for the better. His botanical and advocacy work was important in laying the groundwork and securing the land for a state arboretum (designated by the legislature in 1961) and for what has become an indispensable part our community, Red Butte Garden and Arboretum.
Raphael Cordray
Cordray is a "radical cheerleader" and the founder of Free Speech Zone, which provides a connecting point for activists to meet and share information. The store also includes an anarchist lending library and a gift shop featuring sweatshop-free local- and union-made products. Cordray has been involved with Occupy SLC and the local Rainbow Family. She is a proponent of DIY and freeganism and an advocate of gender equality.
Cosmic Aeroplane/Steve Jones, founder
The Cosmic Aeroplane Bookstore, 1967-1991, connected Salt Lake to the San Francisco youth scene and all things progressive, from poetry and eastern philosophies to modern music, metaphysics, psychedelics and underground comix. A killer bulletin board, many talented employees and sponsored events helped make the Aeroplane the place for seekers heading off the beaten track. It provided space for band practice, theatre groups and draft resistance counseling. Sometimes an initiator of cultural change, always emblematic of changes taking place in the '60s and '70s, the Aeroplane became a central establishment during the '80s and spawned a whole new breed of businesspeople, including Tony Martinez/Blue Boutique; Smokey Koelsch/ Smokey's Records; Camille Chart/Chameleon; Brad Collins/Raunch Records; Jon Bray/Cinema in Your Face and Dr. Volts Comics; Ken Sanders/Dream Garden Press and Ken Sanders Books; Robert Firmage/Fifth World Books; and others. Its final (and most famous) digs, mid-'70s-on, were on First South between 2nd and 3rd East—above the Blue Mouse, a small basement movie house which has, by association through the years, morphed into the Salt Lake Film Society; and below the original office of KRCL-FM90.9.
Christine Cushing
Honored for her advocacy work for the Utah Public Employees Association, Cushing explains her ideal is that of enthusiastically participating in the political process and negotiating agreement on pragmatic solutions. What differentiates her efforts is physically meeting with state employees, actively listening to their concerns, and then communicating these effectively to policy makers to affect positive change in the greater community. Cushing is also on the founding board of the University of Utah LGBTQA Alumni Association and appointed a member of SLC Public Advisory Committee.
Babs DeLay
DeLay has spent many decades serving both the city and the LGBTQ demographic. She served as Planning and Zoning commissioner from 2003 to 2011 and hosted a "women in music" program on KRCL for 27 years. She presently serves on the advisory board of the Utah Coalition Against Sexual Assault, and is past President of the Rape Recovery Center. She has produced The Vagina Monologues along the Wasatch Front for almost two decades, and as a spiritual counselor she has provided mentoring and many hours of volunteer work for the Utah butch/femme and transgendered communities.
Tim DeChristopher
"Bidder 70" made the national news when he disrupted a BLM oil and gas lease auction of 116 parcels of land in Utah's red rock country in December 2008. Arriving at the auction from a class at the University of Utah, DeChristopher took up paddle number 70 and entered the bidding, eventually "purchasing" 22,500 acres and putting a halt to 11th-hour leases that would have been granted under the outgoing Bush administration. The auction itself was later found to be illegitimate, but DeChristopher still faced a possibility of 10 years in prison. This act of civil disobedience and the following trial brought climate change concerns to the fore and highlighted the way that the oil industry was being allowed to "regulate" itself by paying staffers to fill volunteer positions at the BLM involved with processing leasing permits.
Catherine DeVries
Dr. DeVries has been working since 1992 to address the enormous need for patient care and professional training in urology in developing countries. Her organization, IVUmed, provides pediatric and reconstructive urology, urologic oncology, and women's health services and has built surgical training programs all around the world.
Her organization also provides outreach consultation and patient education materials for local underserved populations as well, including the Native American and urban community health centers.
Geralyn Dreyfous
The founder of the Utah Film Center, Dreyfous has also produced Academy Award winning films at the Sundance Festival and is a charter member of the Utah Coalition for Film and Media. The Utah Film Center provides free community screenings, outreach programs, and visiting artists and professionals.
Maureen Duffy Boose (Aisling)
Aisling, as she is known by her "craft name," has been an active leader in the Salt Lake City Pagan and Gay communities for more than 20 years. She is a champion of alternative thought and former National President of the Covenant of Unitarian Universalist Pagans.
Kim Duffin
As assistant director of the Salt Lake City Arts Council for 25 years (and for four years previous as program manager at the Utah Arts Council), we'd consulted Duffin re. the CATALYST 100. It was not until he died in November that we realized he, himself, belonged here. At his wake we heard countless stories of how Duffin encouraged and assisted artists at every level, from writing grants to hanging shows. He also served on the boards of the Utah AIDS Coalition and the Utah Wilderness Alliance. We miss you, Kim.
Derek Dyer
Dyer is a leading arts advocates in Salt Lake City. The founder of the Utah Arts Alliance, he has arranged and hosted charity fundraisers for many years, and provides space and resources for many up-and-coming artists. Then there is the fact of his Diversity Ball: Salt Lake is the home of the world's largest disco ball, built by Dyer.
Eccles Family
In 1863, a bewildered and impoverished 16-year-old Scottish boy named David Eccles arrived in Salt Lake City. Some 150 years later, his heirs and descendants have graced Salt Lake City and Utah as a whole with programs in the arts and culture, scholarships, community building efforts, health care, and preservation and conservation via an assemblage of granting foundations.
Francis Fecteau
Italian-born and raised in upstate New York, Francis Fecteau came to Salt Lake City to give us all a lasting lesson in wine. This wine broker extraordinaire interfaces between wineries and the State of Utah to aid in the promotion and distribution of great wines from all over, and he teaches wine-tasting classes as well. He has brought organic and biodynamic wines to the state, and his Libation brokerage supplies the city's most discerning restaurants.
Bob Farrington
Farrington has helped create organizations and events that are now popular Utah institutions. As founding executive director of the Downtown Alliance of Salt Lake City, he spearheaded the creation of the Downtown Alliance Farmers Market, Salt Lake Music Festival and the Downtown Dine O'Round. In addition to supporting the local economy, these efforts have helped downtown Salt Lake and Utah become an even more attractive, creative place to live. He is currently the city's economic development director.
Doug Fabrizio
Fabrizio is the best-known voice of Utah Public Radio. He's the executive producer and host of RadioWest, a call-in program that has hosted such luminaries as Neil deGrasse Tyson, Isabel Allende and the Dalai Lama. His thoughtful style has brought him national acclaim and a loyal following, charming guests and listeners alike. He's brought KUER—and Utah—to international notice with his work, and is often described as one of the best interviewers in the country.
Jorge Fiero
From a humble beginning as an illegal immigrant from Mexico in 1985, Fiero now owns one of the most successful local pre-packaged food businesses in Salt Lake City. He began selling his pre-cooked pinto beans at the downtown farmer's market in 1997 after being appalled by the poor quality of canned beans available in the grocery store, and opened a formal business after receiving a micro enterprise loan later that year. Rico Brands now employ 45 people and provide over 125 products to outlets throughout the Intermoun­tain west, and has spawned a restaurant, Frida Bistro. Fiero is a philanthropist and an activist in his community, inspiring others and donating to the Utah Food Bank and the United Way. He is open about his origins, investing in immigrant and refugee integration in Utah and advocating for sensible immigration policy.
Charles Lynn Frost/Sister Dottie S. Dixon
Frost provides the other half and public face of Sister Dottie S. Dixon. Sister Dottie is an activist Mormon mother with a gay son, whose struggles to square her love of the church with her love for her son grew from a small radio bit on KRCL to a full theater production, The Passion of Sister Dottie S. Dixon, in 2009. Frost was awarded "Actor of the Year 2009" by the Deseret Morning News for his depiction of Sister Dottie, who is far more than just a standup drag character. She is adored by both gays and progressive Mormons, and she addresses the issue of gays in the Mormon church in a manner that is both touchingly human and wildly hilarious. Our culture is the better for having her with us.
Victoria Fugit
Without Victoria Fugit, there would likely be no CATALYST magazine. A Utah native, Fugit moved to San Francisco in the '60s where she lived and worked with pioneers of the New Consciousness movement, including Alan Watts. She returned to Salt Lake in the late '70s and with Greta Belanger, hatched the idea for CATALYST. The two worked side by side on the first eight issues of the magazine. Fugit's artistic influence, vision, knowledge of environmentalism and metaphysics (at that time, at polar opposites in Utah) set the direction for the curious path that CATALYST has forged ever since. See more, p. 6.
Dr. Christina Gallop
This outstanding and compassionate woman is the medical director of Wasatch Homeless Health, the Fourth Street Clinic. After college she became inspired to work in public health during the HIV outbreak in Los Angeles in the mid-'80s, and entered medical school at age 27 to pursue her passion. Her work with the homeless is grounded in love and empathy. She advances her belief in the power of education by serving on the board of the Guadalupe School.
Karrie Galloway
CEO of Utah's Planned Parent­hood Association, Galloway has been a tireless advocate for women's health in the state. Under her administration, the PPAU has become valued as a center for educating people about their bodies, defending reproductive rights, and providing valuable public health services for everyone, including the poor and uninsured.
Pearl Garff
Five decades of Salt Lake children have called her "Miss Pearl," and she has inspired them to live their dance. She is the co-founder the Life Arts Center, a school of the integrated arts for children where, along with dance and music, you may find educational kinesiology, NLP and other innovative learning techniques.
Bobby Gittins
Wikipedia's entry on "herding cats" notes that refers to "an attempt to control or organize a class of entities which are uncontrollable or chaotic." The task of an active Burning Man regional contact is just such an assignment, and Gittins is of the rare type that excels at it. In addition to his work as RC, he has been chief effigy builder for five years at the Element 11 regional event, and his calm and stalwart mentorship has shepherded multiple art projects into existence both in Utah and at Burning Man in Nevada. He has been integral in helping Utah become a noted presence at the event, and in helping Utahns foster a compassionate and artistic culture among themselves.
Stephen Goldsmith
The founder of Artspace and an associate professor at U of U's College of Architecture, Goldsmith also served as planning director for Salt Lake under Rocky Anderson. The artist's sensibility he brought to the project led him to begin turning Utah's capital into a resident-friendly, ecology-friendly area. He is involved in Jane's Walks, the Temporary Museum of Permanent Change, and is an avid fan of downtown Salt Lake's City Creek—the actual waterway, that is.
Rev. Tom Goldsmith
Goldsmith has served as the minister of the First Unitarian Church in Salt Lake City since 1987—an outspoken institutional force committed to safeguarding the rights of all people, defending free speech throughout the community, and working diligently for a world at peace. Goldsmith heads the church's Environmental Ministry Team, which participates in recycling, composting and gardening, as well as actions supporting legislation such as the Red Rock Wilderness act. Goldsmith launched the popular Jazz Vespers program in 1989 and a Folk Vespers series a few years later. He has become a regular fixture at peace demonstrations and other human rights events.
Diane Musho Hamilton
Zen practitioner and spiritual teacher Diane Musho Hamilton was the first Director of the Office of Alternative Dispute Resolution for the Utah Judiciary, where she established mediation programs throughout the court system. Mediation is often faster, less expensive, and preserves for the parties to a dispute the potential to retain their relationship once the process has ended. Hamilton was also among the first to hold journaling workshops 20 years ago, setting many on a life course to writerly self-reflection.
Gordon Hanks
Hanks' multi-award-winning GAM Foundation has done more than any other organization to make Utah a home for jazz and jazz education. The foundation, established in 1994, has brought many jazz luminaries to Salt Lake City and has contributed over $1 million to local schools and universities in the form of programs and scholarships. The GAM Foundation also sponsors monthly jazz concerts at the Salt Lake Valley youth detention center.
Alan Hebertson and Dieter Sellmair
Hebertson and Sellmair's Coffee Garden entered the Salt Lake scene in the late 1993. Their house-of-all-things-caffeinated was a rousing success, and became The Place to go to meet and relax and hang out on 9th and 9th (along with your dog). A few years ago site and decor changed from funky comfortable on the north side of the intersection, to sleek on the south side (next to the Tower), but its classical soundtrack remains the same. Clientele continues to enjoy the locally (Logan) roasted Caffe Ibis beans.
Linda Hilton
As resource coordinator and a project director at Crossroads Urban Center, Hilton advocate for the poor and middle-class on such issues as reducing sales tax on food and fighting predatory payday loan operations.
Diana Lee Hirschi
Hirschi may have taught you a thing or two about grassroots democracy along the way, through her workshops in nonviolence, consensus decision-making and civil resistance. She has worked to stop the testing, production, and deployment of nuclear weapons and to prevent the shipment of nuclear waste through Utah.
Dr. Michelle Hofmann
Hoffman, assistant professor of pediatrics and founder of Breathe Utah, has been working to raise awareness of the state of our air here along the Wasatch Front and its effect on children and the elderly. Through Michelle's efforts and public outreach we have begun to make necessary changes to address air pollution in Salt Lake City.
Paul Holbrook
Nobody knows the need for older people to remain physically active for their health quite like Paul Holbrook. He founded Age Performance, a training center for adults over 50 in 2005, where his outreach has transformed the lives of the people he works with, allowing them to achieve far greater health and independence than they knew they were capable of.
Stephen Holbrook
Until his LDS mission to Hong Kong (and Chinatown, San Francisco) in 1961-1962, Holbrook's life pointed to a future in conservative politics. His exposure to intense poverty during his mission, however, set him on another course. During his years working with the National Association for the Advancement of Colored People, he fought for civil rights. When he won a democratic seat in the Utah House of Representatives, he focused on helping small business owners and farmers and restructuring the juvenile justice system (making it less institutional and more individualized and supportive). In 1980, he founded KRCL, Utah's first and Salt Lake's only community radio station. After one of United Front's anti-Vietnam war protest received absolutely no coverage from the media, Holbrook felt an alternative outlet for dissenting opinions was needed in Salt Lake. Holbrook left his position as station manager in 1982, and until his retirement in 2004, he served as the executive director for the Coalition for Utah's Future/Envision Utah, a group addressing urban growth and Utah's environment.
Casey Jarman
Director of the Twilight Concert Series, in 1988 Jarman created a cultural phenomenon that has changed the face of downtown Salt Lake City. Held on Thursday evenings in July and August, the series presents a wide range of outstanding musicians from all over. The enthusiasm that Utah audiences show for the performers, and the fun the performers have at the series, has created a great feedback loop that has brought Salt Lake to notice as a venue that performers don't want to miss.
Ron Johnson
Johnson is a multitasking catalyst. He was instrumental in organizing the Great Salt Lake Brine Shrimp Cooperative in 2006, enabling the local industry to survive against the threat of foreign competitors, and ensuring that shrimp from the Great Salt Lake are available as fish and shrimp food in the aquaculture industry worldwide. He has helped produce an online transformative culture magazine, Evolver.net, for several years now, and is now working on a complementary currency project that would foster local economies by helping people set up time banking and trade work within their communities. He and his wife Brandie Hardman also run the Boulder Mountain Guest Ranch, one of southern Utah's best backcountry lodges.
Anapesi Ka'ili
Ka'ili was nominated for her passionate example of advocacy, activism and outreach for Pacific Islander youth and culture. As an Ethnic Studies instructor and Ph.D. candidate at the University of Utah, and an organizer of the HYPE (Helping Youth Pursue Emancipation) movement, Tongan-American Ka'ili inspires Polynesian youth to break free of stereotypes through example and education. "My 14-year-old daughter urged me to submit her name," wrote a CATALYST reader, "She was personally and powerfully touched by Anapesi's work."
Machiel Klerk
Therapist Machiel Klerk had a dream, and that dream led to the founding of the Jung Society of Utah in 2009. Jungian psychology is a practical and intuitive tool for creating groundedness amidst the bewildering data-onslaught that our contemporary lives have become, and attendance at the Jung Society's free lectures has only grown in the years since the society's genesis.
Jonathan Krausert
This semi-retired teacher of self-sufficiency has a small, high-yield urban plot that has been a catalyst of inspiration to all that have seen it. The gardening guru is on the board of Wasatch Community Gardens and is generous with his extensive knowledge of farming practices appropriate to our zone and urban locale.
Kyle LaMalfa
LaMalfa started the People's Market in Jordan Park in 2005. In 2011 he was elected as District 2 councilman. In addition to serving on many boards and commissions, he is co-chair of the Council on Urban Agriculture, promoting and protecting agriculture in urban environments and on the urban fringe.
Michael Mountain and Faith Maloney
Mountain and Maloney's inspiration has placed Best Friends Animal Sanctuary as a leader in the national no-kill movement (which would prevent shelters from euthanizing adoptable animals). Best Friends-Utah is currently the largest no-kill shelter in the country and is well on its way to making Utah the first no-kill state in the union.
Esther Landa
Centenarian Esther Landa has seen a lot of changes in her lifetime, and she has always been a stalwart advocate for women's rights in Utah and nationally. This past president of the National Council of Jewish Women and former president of the Salt Lake League of Women voters was presiding officer of Utah's International Women's Year in 1977. A small conference that year at the Salt Palace expected perhaps 300 feminists in attendance, and wound up attracting around 13,000 Mormon women and their children who came out to protest against the Equal Rights Amendment. Landa's skills as a facilitator saved the conference from dissolving in the face of the riled up crowds, although unfortunately not even she could save the ERA. Landa has always stood firm that pay equality, sexual harassment, access to health care, day care, and birth control aren't just women's issues, they are family issues and human issues.
Elise & Jerry Lazar
You can call Elise Lazar a rabble-rouser, and she won't mind. She stirs the pot. Besides starting serious mischief, she supports others in their efforts. You'll find her effects on Bidder 70, Occupy Salt Lake City, Woman to Woman, Utahns for Ethical Government, Main Street Plaza Gay Kiss-In, Salt Lake Mayor's Green Team (she was founding co-chair), Utah Society for Environmental Education, HEAL Utah, 1991 Walk for Life, Women Concerned, Utah/ Soviet Awareness Program, Salt Lake Interfaith Roundtable and more. Most recently she and husband Jerry spearheaded Utah's Move to Amend campaign, which would amend the Supreme Court's decision to grant personhood to corporations. Their group collected 11,251 signatures—4,110 more than required. (Watch for related story in an upcoming CATALYST.)
Vaughn Lovejoy
Having been named previously as a CATALYST Catalyst, Lovejoy is still known here as the "King of the Arborphiles," or even better: "The Mad Tree Planter." His enthusiasm for the natural environment and work as ecological restoration coordinator for over a decade at TreeUtah catalyzed awareness and inspired Utahns to have open-hearted relationships with trees.
Ruth Lubbers
The lives of people with disabilities, those in poverty or addicted to drugs, the homeless, teens, the elderly, and refugees have all been enriched greatly by the tenure of Lubbers as executive director of Art Access. At the helm from 1993 to 2011, Lubbers created partner mentoring programs and workshop programs that brought the healing touch of art to everyone.
Tony Martinez
Building on his business acumen, photography talent and merchandising experience from famous places such a Salt Lake's Cosmic Aeroplane, Martinez has built one of the most popular and successful businesses in Utah by bring sex to the suburbs. Building on its original location in Sugar House, Blue Boutique now has four Utah locations where sexy is accessible (would that be "sexessible"?)—even here. He is dog lover and a great friend to many, including CATALYST magazine.
Peter Metcalf
Black Diamond Equipment's founder and CEO moved the company here from California in 1991, and was a powerful force in helping establish outdoor recreation as an economic powerhouse of the state. In July 2012 he resigned from the Utah Ski and Snowboard Industry Working Group in protest over Governor Herbert's legislation asserting Utah's right to control federal lands within the state, a state lawsuit seeking rights to thousands of disputed roads across federal lands, and the ill-conceived SkiLink project. Metcalf's resignation, after 20 years of cooperating with three former Utah governors, is an indictment not easily ignored.
Otto Mileti
Mileti's Zephyr club was the pulse of Salt Lake's nightlife at 301 S West Temple throughout the '80s and '90s. Rendered vacant in 2003 by the landlord's (still uncompleted) plans to build a parking lot, its memory lives on as one of Salt Lake's founding institutions of music celebration.
Fred Montague
Montague's mission in life is to to share ideas and images originating from the natural world—to show us how we are, in fact, a part of nature, not separate from it. From 2003 until his retirement in 2010, Montague taught environmental science and wildlife technology at the University of Utah's biology department. There, he developed and taught Introduction to Environmental Science, Principles of Wildlife Ecology and Conservation, Global Environmental Issues, Literature of Ecology and Principles of Ecological Gardening. Two of these were service-learning classes. Montague is undoubtedly responsible for a generation of university students' knowledge and understanding about our connection to nature. He is the author of Gardening: An Ecological Approach —a hand-lettered, illustrated practical guide to growing food, making communities more sustainable and addressing global environmental challenges.
Linda Myers
Thousands of volunteers, participants and Elders involved with Adopt-a-Native-Elder are thankful that Park City fiber artist Linda Myers was inspired by the Navaho weavers she met to found the organization in the '80s. ANE's purpose is helping traditional Elders live on the Land by bridging isolation and need with food and supplies. Linda's organization now supports over 500 Elders in Southern Utah and Northern Arizona, highlighted by its annual ANE Rug Show fundraiser.
Sage Nelson
Nelson, age 12, believes in setting an example in the community; she has already decided to be the change she wants to see in the world. Participating in community service projects, donating time and gifts, and becoming an activist are hallmarks of Nelson's precocious bent towards service, justice and charity. She inspires not only the kids around her, but also the adults.
David Nimkin
Nimkin founded the Utah Microenterprise Loan Fund, and co-founded Buy Local First Utah.
As Chief of Staff under Rocky Anderson's administration, Nimkin used the momentum of the 2002 Olympics to begin revitalizing Salt Lake City's downtown area. This mover and shaker is currently Southwest regional director of the National Parks Conservation Association.
Harold "Pete" Petersen
Petersen is a truly outstanding art educator. The founder of Petersen Art Center in Sugar House, at the age of 81 he continues to teach 12 classes weekly. He has guided hundreds of students of all ages into a greater engagement with the arts.
Bonnie Phillips
In 1965, Bonnie and her husband Denis Phillips opened Phillips Gallery, featuring Utah artists and helping shape the development of art in Utah. Phillips Gallery is the oldest commercial gallery in the intermountain west, and has featured and promoted the works of many notable Utah artists. A recent retrospective featured Lee Deffebach, Irwin Greenberg, Waldo Midgley, Moishe Smith, Doug Snow, Harry Taylor, and Francis Zimbeaux.

Pilar Pobil
One of our most successful CATALYST cover artists, Pilar has made her mark on Utah's art scene as an accomplished painter and sculptor as well as community treasure producing Art in the Garden an annual exhibit featuring local artists for 16 years with proceeds donated to Art Access for scholarships presented to local artists with special challenges.
Jackie Pratt / Golden Braid
Pratt opened Golden Braid books in a little storefront on 300 South in December 1982. The bookstore gathered a devout following of regular customers and moved to its present location on 500 East in 1995. The store has been under the management of the LaSalle family, but it still provides tools and information for personal and spiritual growth to customers in Salt Lake and the Intermountain west.
Adam Price
In three years, Price made his mark on what formerly was called the Salt Lake Art Center. The name changed to the Utah Museum of Contemporary Art (UMOCA). Total attendance rose to over 100,000 annually. Two new galleries opened inside the museum. The Art Truck was launched as an outreach vehicle. Two new two new curators came onboard who brought with them a host of new nationally and internationally recognized artists. Price's initial claim to artistic fame was as the host and instigator of Project 337.
Jerry Rapier
Plan-B Theatre Company's producing director took over from his predecessor in 2000, and has helped the company earn a reputation as bold and audacious, pushing back against the perception of Utah as a solid-fronted bastion of homophobia. The company has made a name producing shows like "8"—a docudrama about the passage of Prop 8 in California and the federal constitutional challenge and historic trial that eventually overturned it. Rapier made the list of Utah's Top 25 Cultural Power Brokers in 2007, and in 2008 was given the Mayor's Artist Award.
Steve Rosenberg
Liberty Heights Fresh is a store with a vision. In 1992 it opened its doors to customers seeking the freshest local produce as well as gourmet foods from all over the world, and it has been pleasuring the palates of Salt Lake residents ever since. Rosenberg's emphasis on high quality and organic foods has helped foster Salt Lake City's emergence as a gastronomical destination.
Jude Rubadue
Rubadue is a woman on a mission when it comes to food. She volunteers with the Avenues Fruit Share, making sure that fruit doesn't go to waste from our old-growth orchard trees, serves on the board of Slow Food Utah, is a member of Mayor Becker's Food Policy Task Force, and a founding co-signer on the SLC Farm Bill.
John Saltas
In June, 1984, the first issues of Salt Lake City's monthly bar and dance club publication The Private Eye rolled off the presses. Saltas' little magazine was mailed out to private club members, because at the time it was against state law for clubs to advertise. Thirteen years and several redesigns later, Private Eye had become the City Weekly, one of the area's best alternative weeklies and an unflinching source for quality investigative journalism. Saltas oversaw the magazine for the first 19 years as publisher, and retook the helm in May of 2012. We consider him a brother.
Greg Schirf

A Milwaukee boy, Schirf grew up in a town with several breweries and like all good Midwest­erners, accepted beer as a sacred part of his culture. When he moved to Utah he was dismayed to find that there were no breweries in the state, and so set out to start one. Wasatch Brewery became Utah's first active brewery since prohibition, and has been serving up the suds for over 25 years now. The brewery's award-winning beers brought Utah to national notice, and Schirf put his newfound clout to good use in 1988 when he proposed a bill that successfully legalized brew pubs in this state. Thank you, Greg!
Deeda Seed
Remember the LDS-owned Main St. Plaza kiss-in, the summer of 2009? Thank Seed for the foresight and creative imagination on that one, which furthered understanding and acceptance re. gay rights and the LDS Church. Seed has worked behind the scenes in Salt Lake politics for several decades now, creating consensus and focusing attention on a variety of controversial issues. Currently she is associate director of the Southern Utah Wilderness Assn. In 1992 she founded JEDI (Justice, Economic Dignity and Indepen­dence) for Women.
Naomi Silverstone
Silverstone, a social work professor at the University of Utah, started a program to train social workers as alcohol and abuse counselers that is still going strong 30 years later. For as long, she has taught Community Organization (come, all you rabble rousers). In the 1980s she organized the first Summer Institute in the Human Services which introduced cutting-edge healing approaches to staff, students and community; it ran till 2011. She began Technology Literacy for the Whole Family, a program to bridge the "digital divide" for kids attending schools in low-income neighborhoods. Most recently, she is the instigator of Social Soup, a U of U lunchtime lecture series that includes, yes, soup.
Dov Siporin
If laughter is the best medicine, then Siporin is a talented physician. His colon cancer is both inoperable and terminal, but Siporin has never succumbed to hopelessness. He founded a group called Team Tumor, and urged people out of their recliners in the chemo room to tackle footraces and marathons they never thought they could accomplish. His relentless cheerleading and outrageous sense of humor have inspired and enriched the lives of everyone he's touched.
Gibbs Smith
Smith first put Salt Lake on the map in 1969 with the University of Utah Press publication of his master's thesis on labor organizer, singer and hero of the common man, Joe Hill. Joe Hill was famously tried and executed (by firing squad on the land that is now Sugar House Park) in 1915 for a murder he may or may not have committed. The book did well for itself. Smith invested its earnings into a book publishing company, Peregrine Smith (now Gibbs Smith Publishers), which specializes in arts-related books. Smith is a major supporter of the arts and is, himself, a highly regarded painter.
Linda C. Smith, Ivan Weber
Smith is the artistic director of Repertory Dance Theatre (RDT). Weber is a sustainability consultant interested in 'healing' industrial damage by applying an economic development method that focuses on human needs for clean jobs. Together they have developed and advocated for RDT's arts-community fusion "Green Map," a project to build community awareness and artistic expression of 'place' in public schools and community groups.
James Soares/ Squatters
As Squatters' environmental and social responsibility director, Soares brought to Salt Lake's business community the concept of the Triple Bottom Line (people, planet, profit). He worked with Mayor Becker's administration to introduce the new curbside glass recycling program. Soares chairs the Utah Biodiesel Cooperative, co-chairs the Salt Lake Mayors' Green Team and supports the Utah chapter of Business Alliance for Local Living Economies.
Linda Strasburg
Strasburg's KTKK talk show is the longest running show with a female host on the air in the US today. She reaches a more traditionally conservative audience with information on interpersonal dynamics, health and fitness, theoretical physics, spirituality and the arts.
Sumner Swaner
In 1993, Swaner founded the Swaner EcoCenter Preserve to protect 1,200 acres of open space near Park City, Utah, from rapidly expanding development. The Preserve's mission is to foster the delicate relationship between people and nature. In 2002, he founded the Center for Green Space and Design, which is dedicated to the preservation of open space. He conducts community development meetings to help a community define "open space" in their own terms by using the "CEDAR" method, which encompasses cultural, ecological, developmental, agricultural and recreational elements of the landscape.
O.C. Tanner
Obert C. Tanner, the youngest of 10 children born to the second wife of a polygamist, grew up to become one of Utah's greatest philanthropists. He chaired the commission that planned the construction of Abravanel Hall, the Utah Art Center (now UMOCA) and the restoration of the Capitol Theatre, and he served on the Utah Symphony Board. His family foundation endowed the University of Utah the Tanner Humanities Center. Tanner gave more than 40 fountains to communities, hospitals, colleges, and universities. He funded the construction of the Adams Shakespeare Theater at Southern Utah University and the O.C. Tanner Amphitheater in Zion Canyon. He endowed more than a dozen lectureships, including the world-renowned Tanner Lectures on Human Values. Tanner died in 1993 but his legacy lives on.
Nancy Tessman
The woman responsible for building Salt Lake City's nationally acclaimed downtown main library retired from SLC in 2006 after 30 years as a local book slinger. This visionary was originally hired at the age of 23 to be the library's community relations director, and rose to become director of the library in 1996. In 1998 the city ratified an $84 million bond to build the library we have now, which is largely her brainchild. Tessman also started the Dewey Lecture Series, and co-created the Snowbird Leadership Institute to train new librarians. She recently returned to work for the Fort Vancouver Regional Library District in Washington.
Stephen Trimble
One great thing about the West is how the geology offers itself up, giving the initiate an unparalleled view back into deep time, into the history of our planet. Trimble is just such a initiate, and his work as a writer, photographer, park ranger, museum director, narrator, and professor at the University of Utah has always honored this landscape. His work has kindled a similar inspiration in countless people who have encountered it, and advanced the cause of conservation in the Southwest compellingly and compassionately.
Jesse Walker
Way more than just a spinner of tunes, this fun-loving DJ has influenced what Salt Lake City listens to for two decades. He exposed a lot of people to their first dose of house music at both prestigious city-sponsored events and underground raves. Walker's diverse and spiritual sets have opened minds everywhere in the Great Basin and beyond, and he is always ready to help a beginner DJ along.
Marc Weinreich
Sometimes the planet needs a lawyer. Weinreich is co-founder and vice president of Greenfield Environmental Trust Group, Inc., a firm that has acted as trustee for remediation and disposition for over 500 state and federal Superfund sites, mine-scarred lands and contaminated properties across the country. In the role of environmental steward, Weinreich and his firm champion responsible hazardous waste site disposition and management and has won two EPA National Phoenix Awards for Superfund site revitalization. Making Utah his home since 2009, Weinreich is also a yoga instructor.
Ray Wenger
Utah real estate broker, environmentalist and consumer advocate Wenger is known as "The Father of Buyer's Agency in the US." His work in the 1980s incorporated his knowledge of real estate and law to advance the idea that real estate buyers have the right to their own agent in transactions. Buyer's agency is standard in all 50 states, and has become the norm, as a result of Wenger's work. It is hard to imagine that, prior to this, only sellers had rights.
Anna West
A public relations veteran of 14 years, West is also an accomplished artist, devoted to keeping the old craft skills alive. She volunteers with Craft Lake City, helps put together the Salt Lake City Fashion Stroll, and assists in performances by Transfusion and Hype Dance Company.
Steve Williams
The kind voice of "Daddy-O" Steve Williams, KUER's Jazz Director and on air host, has brought many Salt Lakers to
a finer appreciation of the musical arts. Steve is at ease with all stripe of performer (shown here with the late jazz great Dave Brubeck.) He can be seen introducing international acts on any Salt Lake stage while covering his night shifts at the station. His love of the music as well as the people who make it resonates with his listeners and anyone who knows him. Thanks for the late night company Steve!
Terry Tempest Williams
One of the most inspirational writers of our time, this author, conservationist and activist possesses a reach far beyond her extensive list of award-winning books. Bill Clinton credited the anthology of writing on the Utah wilderness she co-edited with helping sway Congress to approve the dedication of Grand Staircase-Escalante National Monument. Her work on ecological and social issues has appeared in the New Yorker and the New York Times. Writing with passion and lyricism and drawing on her personal history in a family of downwinders during the above-ground nuclear test era, Williams has become a clear and steady voice for ecological consciousness and social change.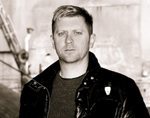 Troy Williams
Known as the Gay Mayor of SLC, Williams is not afraid to challenge the status quo. He organized three "kiss in" responses to Temple Square security's handcuffing of gay couple Matt Aune and Derek Jones for kissing as they walked from North Temple to South Temple. He's the executive producer of KRCL's progressive talk show, RadioActive, and also director of community affairs at KRCL. We have Williams to thank in part for the hilariously game-changing character, Sister Dottie S. Dixon, which he has co-written since her inception.
Rick Wray of Spyhop
In 1999, Wray and Erik Dodd co-founded Utah's only not-for-profit youth media center, Spy Hop. That first year, they worked with 12 kids to produce one documentary. In 2012, Spy Hop provided around 2,000 youth participants with hands-on, mentorship-based experiences in video, audio, radio, music and interactive media.
 
Jane Laird, Carol Koleman, Pax Rasmussen, Polly Mottonen, James Taylor, John deJong and Greta Belanger deJong contributed to this story. Photos appear courtesy of the awardees.