Talia Keys and The Love don't just put on a show, they put on a kick-ass party
On Saturday, April 21, Talia Keys and The Love released their new album, We Are Here, with an unforgettable celebration at The State Room.
In 2015 after making her solo studio album, Fool's Gold, Talia Keys began collecting band mates to perform the album with her. She called the group The Love, bringing in Dave Brogan on drums, Ryan Conger on keys, Josh Olsen on bass and the incredible backup vocalist, Lisa Giacolletto. The album in celebration, We're Here, was recorded at producer Mike Sasich's local studio, Man vs. Music. Sasich also joined The Love on stage for a few songs. Among the most memorable songs performed were "Integrity," "Broken Cities," and of course "Have A Voice," which had the crowd moving and singing along: "I have a voice, I have a chance I have a choice, You have a voice, you have a chance you have a choice. We have a voice, we have a chance, we have a choice." A mantra that still rings in my head.
Talia has made The State Room her home, consistently selling out shows. Sticks of nag champa incense poked out in all corners of the venue. Glen Kaplan of Mountain View Staging had been there since 9am adding over 40 lights to the on-stage rig, transforming the place for the one-night show. Rugs and string-lights decorated the stage and even the instruments. DJ Dale was stage left, glowing in lights and decorated with bunches of roses as he spun actual vinyl records to get the party started.
The crowd greeted the band with adoring applause. Talia's fans get to be part of the family that she's been growing for over ten years now. When in her crowd of colorful people, you feel a sense of belonging. You feel THE LOVE. Which has to be why Talia named her band THE LOVE. It's the essence of what people feel at her shows; the unity, the rainbows, the connection. I'm not just talkin' gay girls here – older folks were jamming out in the pews, people with disabilities were sitting right up on stage, and straight couples dirty danced in the crowd. Everyone interacted with love, hugs, kind words, warm embraces. It was one of those shows where you could make your way right up to the front of the stage and no one would hate on you. You might just make some new friends.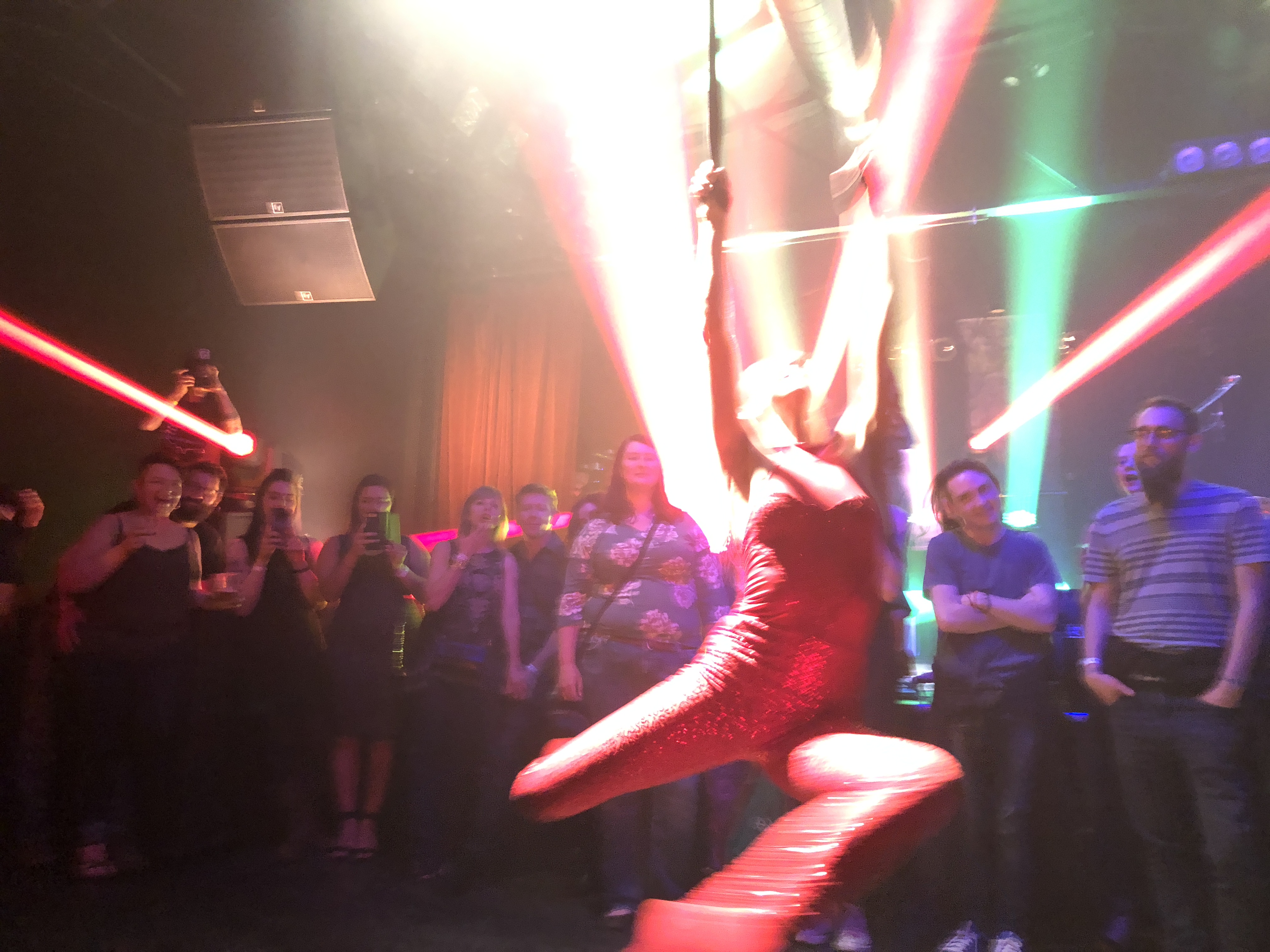 Liz Jimenez, a hula-hoop girl from Moab, joined the stage for a few songs with her light-up hoops and all-black attire. Next the show-stopping Sophie Silverstone appeared in the middle of the crowd covering herself with long golden wings like a bird. She began to dance, revealing her all-red, sparkly costume. Her presence was strong and demanding as a wide circle formed around her in the crowd. She reached up, hooked her wrists through straps hanging from the ceiling and began her acrobatic performance. Jaws dropped and phone cameras came out to capture her glittered form spinning, bending and folding. The lights onstage shot rainbow colors into the audience reflecting off the giant disco ball on the ceiling, as Talia sang the lyrics to her song "Burn." It was unlike anything I had ever experienced at the State Room before.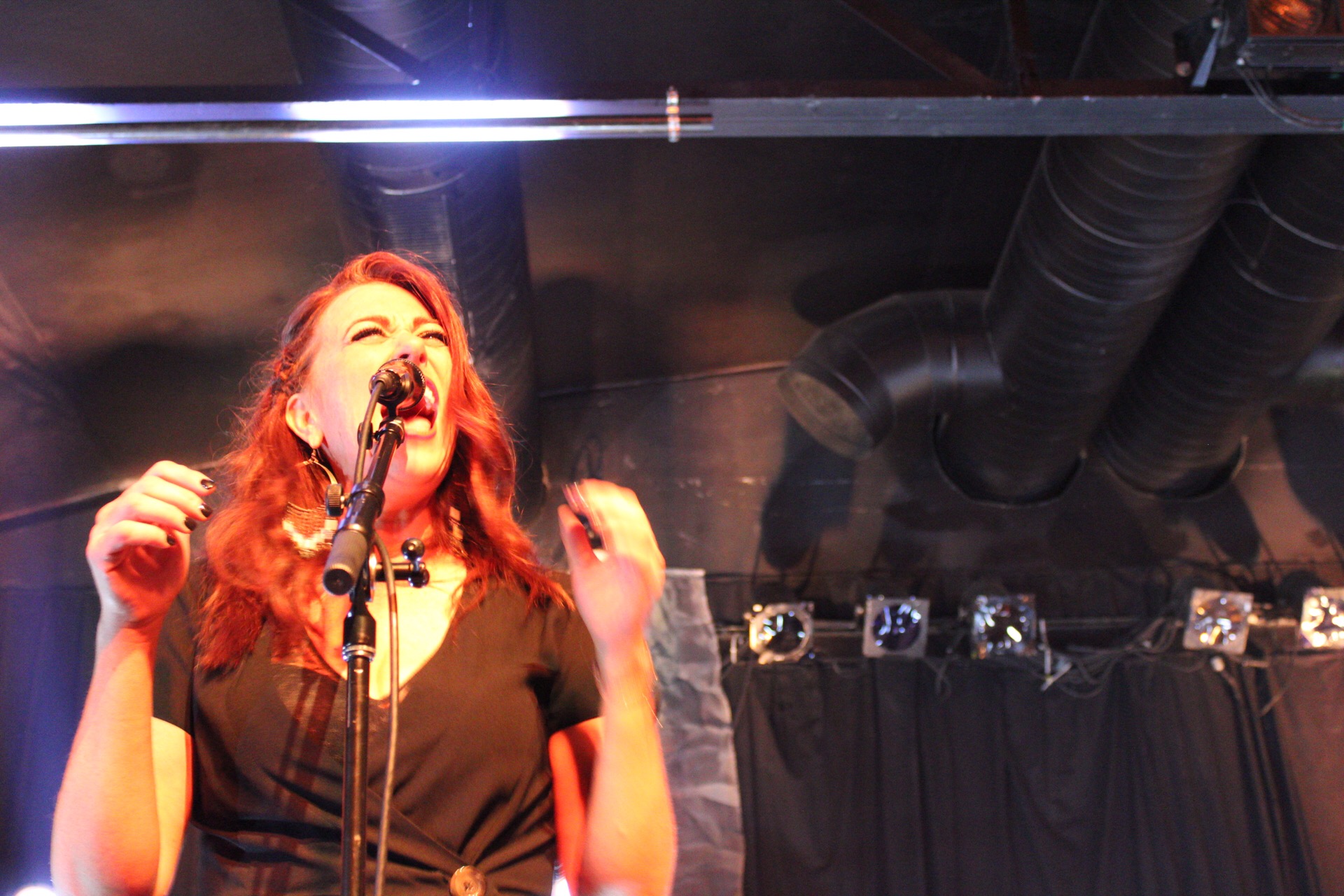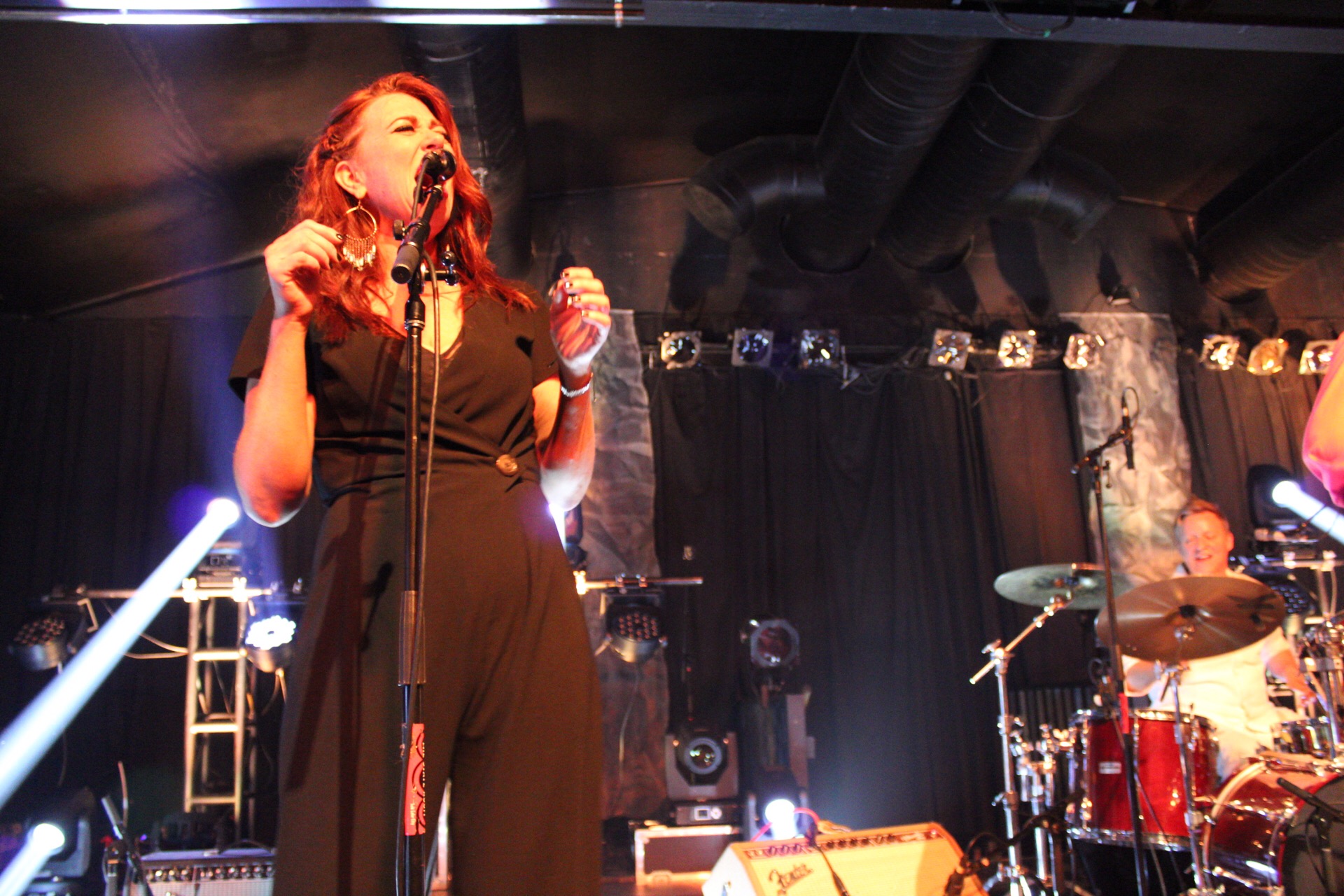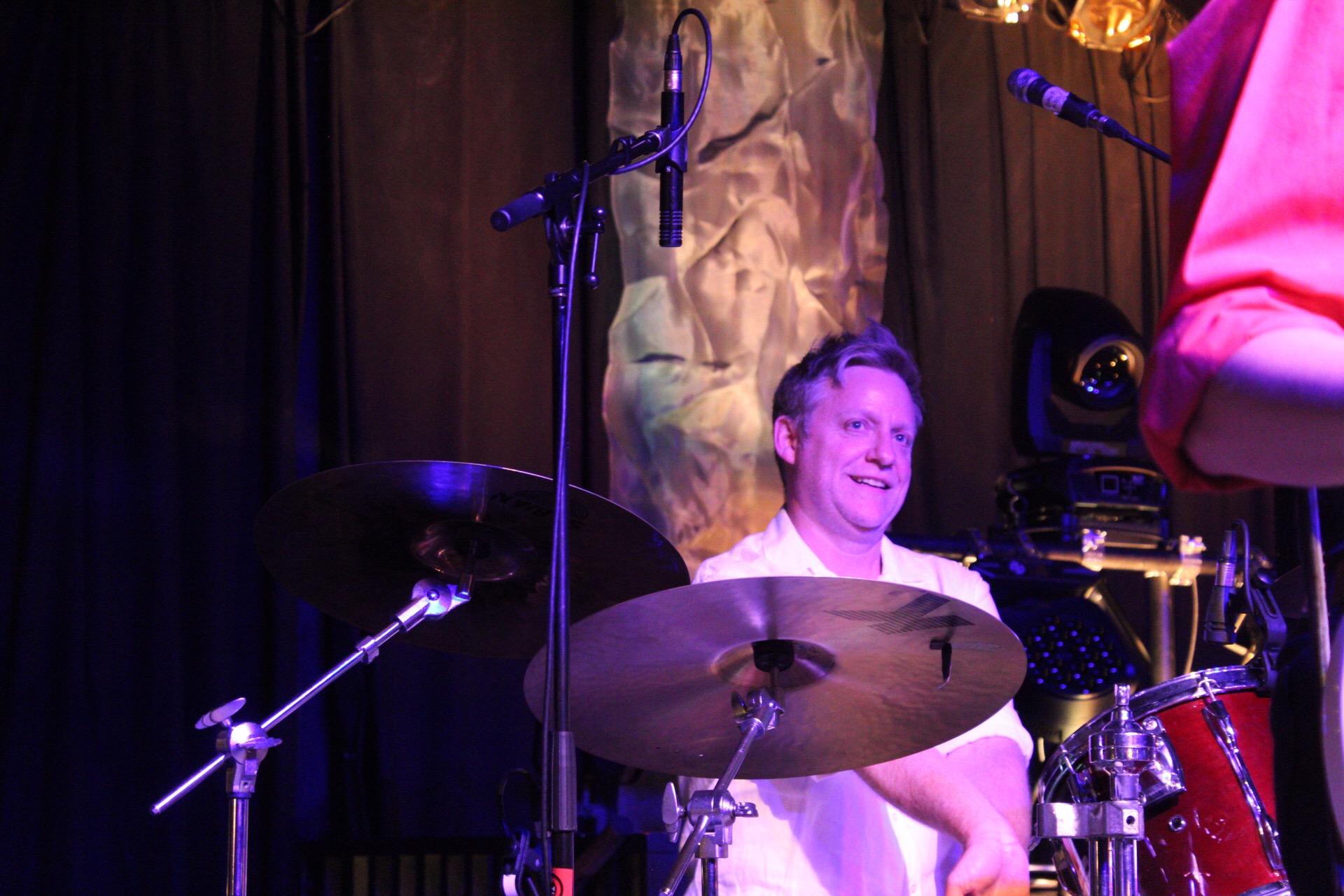 After performing the entire album from start to finish, Talia left the audience with a 3-song encore of "You Got the Love" by Chaka Khan, "Never Loved a Man" by Aretha Franklin, and "Kiss" by Prince (who Talia reminded us died exactly 2 years ago that day).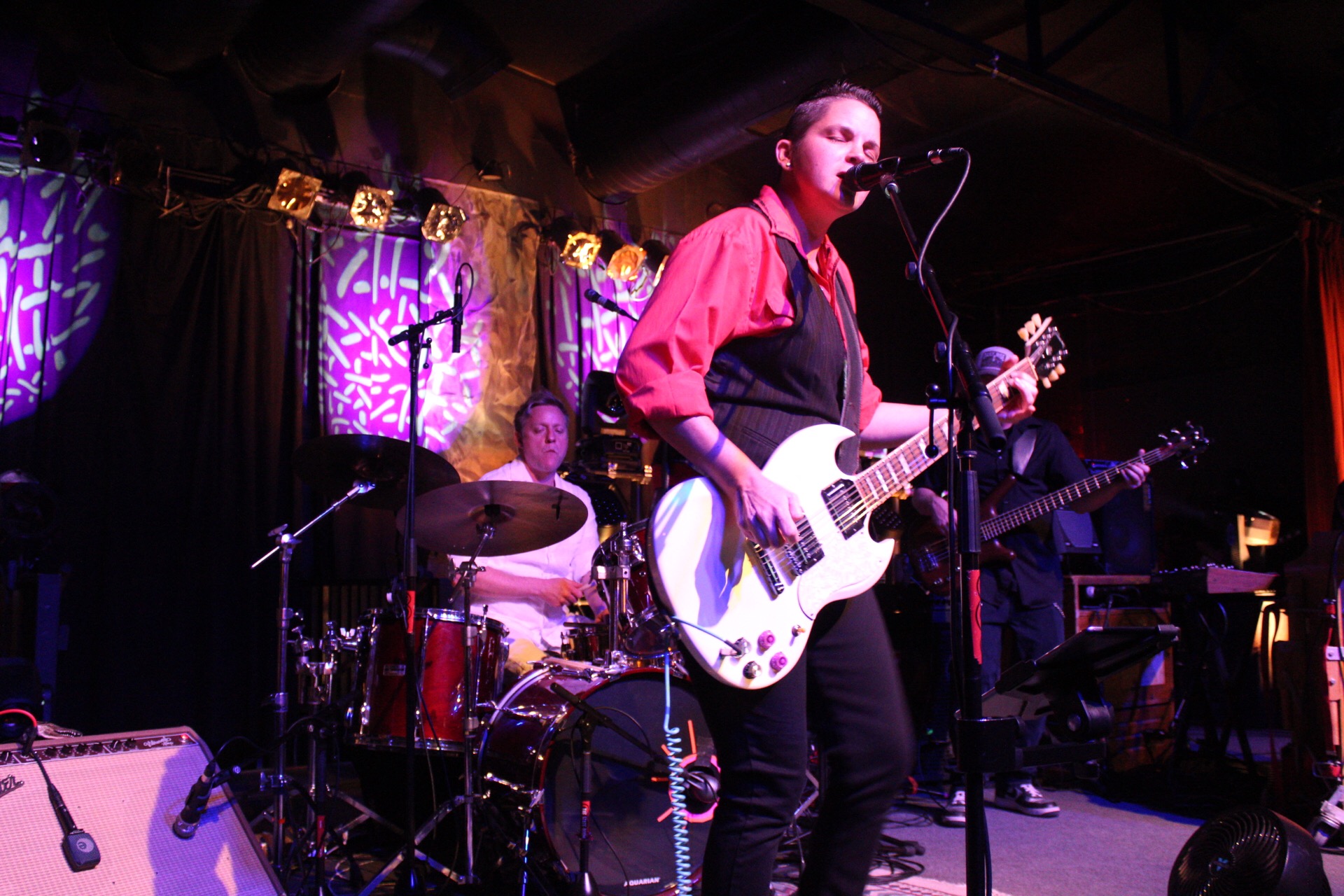 Known for her charisma and strong personality, Talia is also well known for the politically active messages in her sound. Her music is passionate rock, with some reggae-roots, funk and soul woven into every song. It is empowering to all people. As a proud member of the LGBT+ community, a fierce advocate for young people and an anti-hate crusader, Talia's music is really a vehicle for her movement. Fans love the onstage political rants. She is a voice for her people, reminding us that no matter how misunderstood or under-represented  we feel, we can make the world a better place. She reminds us: We're here—and that's reason enough to speak up, show up… and spread the love.
SaveSave