Refugees are encouraged to follow their dreams of starting their own food businesses with the help provided by Spice Kitchen Incubator.
SPICE, an acronym for supporting the pursuit of innovative culinary entrepreneurs, is a business incubator based out of Salt Lake City and has been in operation since 2013. Spice Kitchen Incubator was established in partnership with Salt Lake County and is a project of the International Rescue Committee. It is the first culinary incubator in Salt Lake City.
Spice Kitchen's purpose is rooted in social justice and is serving a need for a vulnerable population to become self-sufficient, according to Spice Kitchen's international rescue committee deputy director Natalie El-Deiry.
Many of the refugees coming to Utah already have skills and experience in the food industry but need help transferring those international skills to be successful with a US business model, according to El-Deiry.
"The program started with seed funding used to research the best programs in the nation," El-Deiry said. After researching La Conina, a business incubator for low-income food entrepreneurs based in San Francisco, Spice Kitchen decided to follow that business model and bring it to Utah.
The organization provides refugees with business startup support, training, commercial kitchens to hone their skills, financing, market access and more. The goal is to help community members establish their own successful food businesses.
Kamal and Geeta Niroula, the owners of Bhutan House Restaurant located at 1241 E. 8600 South, started their restaurant with the help of Spice Kitchen Incubator. Their daughter Kiki Sharma is the store's manager and waitress.
"To be honest, we would not have been able to open a restaurant without Spice," Sharam said. "Coming to America and learning English here is tough, but thinking about starting your own business… it is just too much."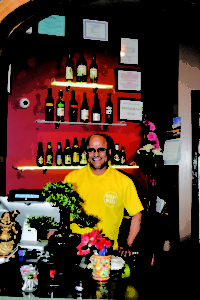 In 2014, four years after arriving in Utah, the whole family came to Spice Kitchen Incubator where the skills and resources were provided to help start their business.
Spice Kitchen Incubator has helped 70 entrepreneurs in starting and maintaining their business. They currently assist 25-30 active business in Utah.
"The goal is to have the businesses graduate, but they are always welcome to come to Spice if they need anything," said El-Deiry.
Spice To Go is an innovative way to get a taste of what all of the incubator businesses have to offer. Each Thursday, meals are ready for pick up for an individual meal priced at $12, $20 for two or $36 for a family meal for four people.
Each week, Spice features a refugee chef who curates the meals to sell. These meals offered by Spice To Go are unique, with the cuisine ranging from Jamaican, Afghanistan and more.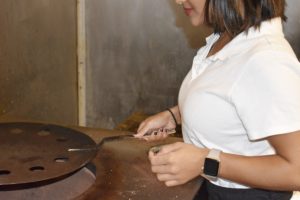 "We cycle through entrepreneurs so it is a different style of food each week. The [incubator businesses] manage the event by using six to eight hours to prepare and sell [their food]. The Spice staff supports them, but it is their own gig," said El-Deiry.
Spice Kitchen will be relocating to a bigger space this winter where a cafe and retail space will be incorporated.
Abby Van Buren is an intern for CATALYST