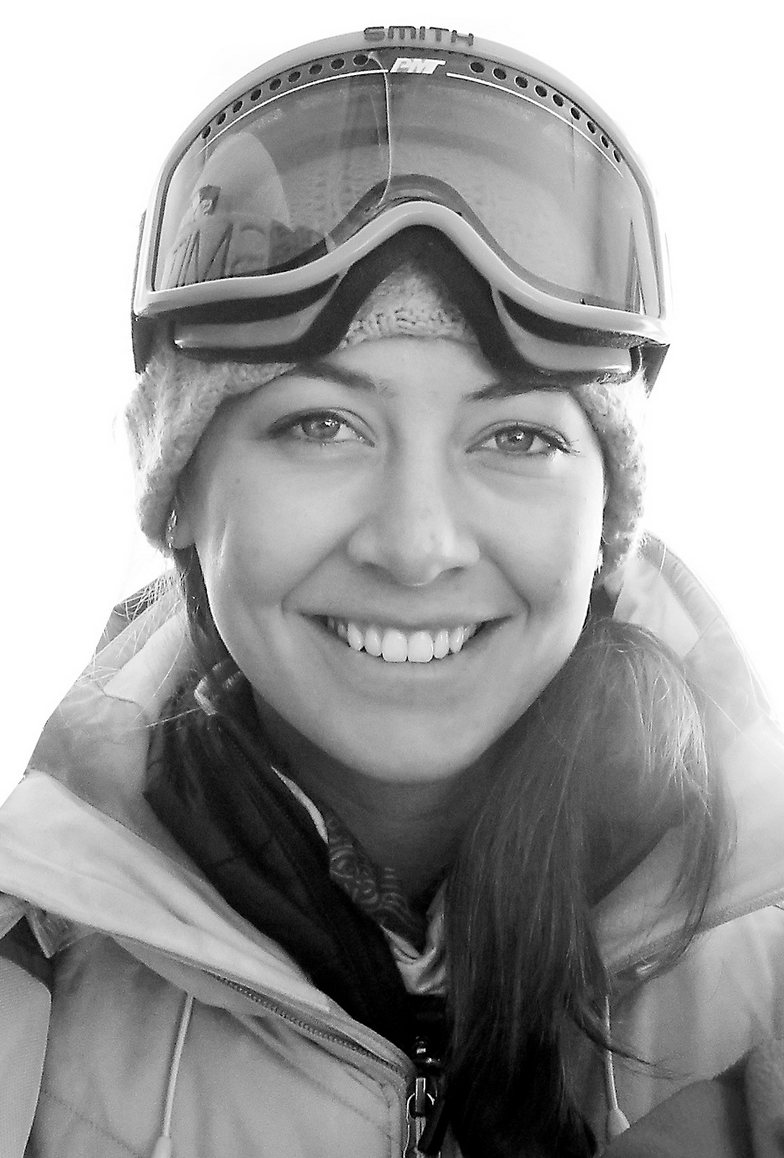 Ayja (pronounced Asia) Bounous always knew that snow played a role in all her relationships. As an adult, as she started peeling back the layers of her family history and learning more about the natural history around her, she realized that snow has shaped the canyons she loves, the family she stems from, and the people she invests her time in. She explores the connections among these relationships and their implications in Shaped by Snow (Torrey Press, October 2019).
Ayja Bounous isn't just a Utah native—her family has played an important role in the Wasatch Mountain since the 1970s. Her grandfather, Junior Bounous, is known as a pioneer in the American ski Industry. In 1970 Junior was asked to help map out an area for a new ski resort in Little Cottonwood Canyon, to be called Snowbird Mountain Resort. Bounous was in charge of designing all the ski runs and altering the landscape for the best possible skiing experience. He later became the first ski school director. Bounous' father Steve Bounous followed in his dad's footsteps by becoming the executive director and a coach.
"The Wasatch is as much a part of me as my bones and blood. Snow is what binds me and my family to the Wasatch," Bounous told CATALYST during a recent  interview. But in exploring her family's relationship with snow and with the ski industry, she realized that what she had to say was complicated by the facts of climate change. It was her own "inconvenient truth" that she couldn't ignore.
"I began to question what would happen to my family and all future generations if we didn't have snow. If climate change causes snow to stop falling, I won't mourn just that. I will mourn the places that snow shapes: alpine ecosystems, glaciers, mountain ranges, watersheds, rivers, our climate, and the beautiful ski community I grew up a part of."
Bounous's unique experience growing up at Snowbird has given her a rare insider's perspective. And through the process of writing, she has come to see that people in the industry are not talking enough about climate change. Ski resorts create numerous detrimental effects—on alpine vegetation, water (used for artificial snow), wildlife and air quality. Considering the fact that people travel from all over the world to experience Utah's "Greatest Snow on Earth," you can also factor in the environmental costs of airplanes, driving and staying in hotels.
"Resorts want to make money off of this powder hype," says Bounous. "They want people to keep coming back for more, whether that means creating artificial snow through unrealistic seasons or promoting our snowpack all across the globe."
Bounous first felt compelled to write about her experience in the Wasatch and about climate change while enrolled in the Environmental Humanities graduate program at the University of Utah. Since writing her book, Bounous has found that she is personally left with more questions than when she began. Questions like: Should I have children? How can I alter my lifestyle to be more sustainable? Such questions have led her on a personal quest to find balance between enjoying life and taking seriously the state of our environment.
"I still believe that skiing overall is a positive thing—getting people out on the mountain, and connecting them to the landscapes," Bounous says. "For snow, you're willing to get on a ski lift in below-zero temperatures, heavy winds and overall miserable conditions, and yet you're excited to go to the top of the mountain." She thinks expanding the excitement for skiing to include concern regarding climate change could catalyze a shift in perspective. "The ski community could become a huge force for good in the climate discussion."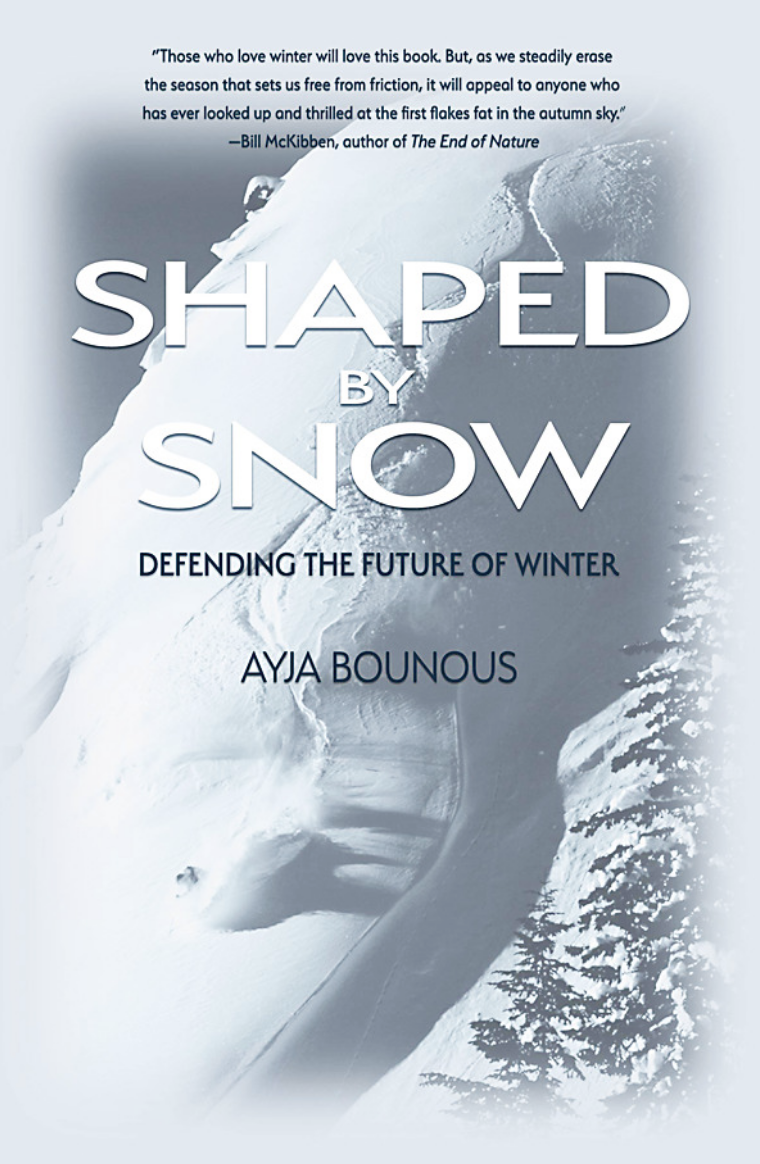 Voting is the biggest tool at the moment to carry off a climate revolution, Bounous believes. "We need people in political office who care about the future of our planet and who will speak up."
Regarding her book, "I want to create a more holistic view of snow in the Wasatch, for skiers and nonskiers alike, and show how snow affects all parts of this ecosystem. And I want people who read my book to consider what the loss of snow would mean for our culture, our relationships and our identity."
—
Ashlynd Greenwood is a junior at Weber State University studying botany. She is an avid rock climber, skier and outdoor enthusiast.
—
Utah Humanities Book Festival Event:
What: Ayja Bounous (Shaped by Snow) and Zak Podmore (Confluence), in partnership with Save Our Canyons and Patagonia SLC Outlet.
When: Thursday, September 26, 7:30 p.m
Where: Fisher Brewing Co. (SLC, UT):  Free.
(This event is part of the Utah Humanities Book Festival.)