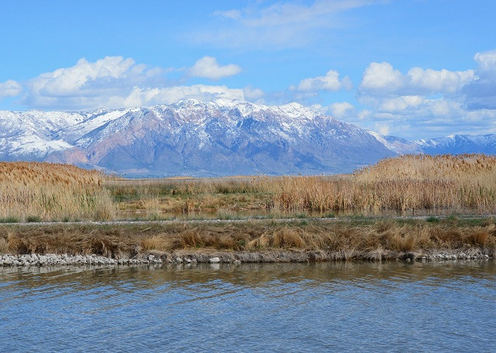 The Utah Rivers Council (URC) called fake news on an announcement from the Utah Division of Water Resources that the Bear River Project could be delayed due to slower than expected population growth.
A press release from URC noted that in fact, the Bear River Project will never be necessary, and yet the State is still collecting millions of dollars in sales taxes for the project and is still actively seeking permits.
URC suspects that the announcement was intended to minimize growing public pressure to stop the water project which would destroy Great Salt Lake wetlands and turn the dry lake bed into a toxic dust bowl à la Owens Lake in California.
The Water Strategy Advisory Team that is developing a 50-year water plan for Utah meets in secret with no opportunity for public input.  "They have spent at least $23 million on Bear River Development in the last 16 years, but they have only spent $4 million on water conservation," says UCE Executive Director Zach Frankel. "It's painfully obvious they're far more committed to wasting billions of tax dollars on the Bear River Water Grab rather than saving money and water via meaningful conservation efforts."
Utah rivers Council: utahrivers.org
More March 2017 Environews Here.