by Ellen Meloy, Torry House Press
If you take a raft trip through Desolation Canyon, chances are someone will bring along a copy of Ellen Meloy's book Raven's Exile: A Season on the Green River (1994). Meloy (1946-2004) traveled down the river countless times with her husband Mark who worked as a river ranger. She kept a closely observed journal as source material for a quirky natural history that is also a love letter—one with a wicked sense of humor.
During her too-short life (she was just 58 when she died), Meloy published three more classic books about Utah's desert: The Last Cheater's Waltz (1999) about atomic history; The Anthropology of Turquoise (2002) nominated for the Pulitzer Prize; and Eating Stone (2005) about bighorn sheep, published posthumously.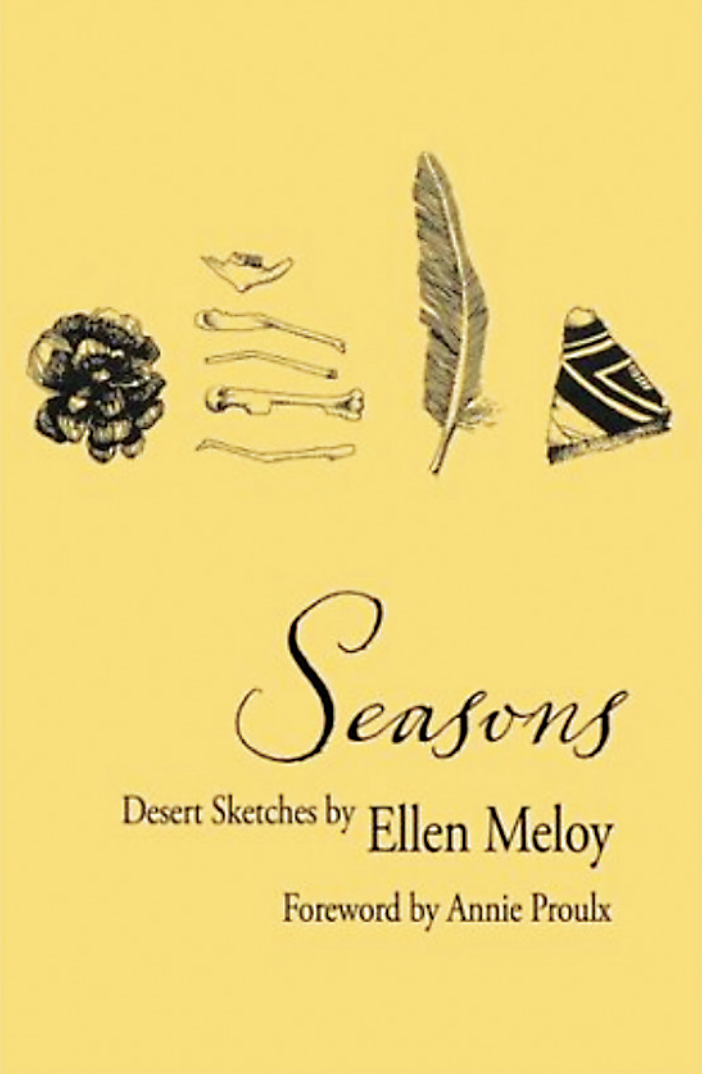 As far as land-based literature goes, Meloy counts among the greats. Kirkus Review called her work "nature writing done right." These days her books are taught by the University of Utah Environmental Humanities program alongside writers like Edward Abbey, Gary Snyder and Terry Tempest Williams.
Meloy, who would have turned 73 this month, was also a frequent contributor to Utah public radio. It turns out the essays she read over the air in the 1990s were preserved on tape, still sitting on the shelves at KUER. These miniature gems, each just a few pages long, have been transcribed and loosely organized around the four seasons of the year. Despite their brevity, the essays sparkle with Meloy's wit, words faithfully tagging along wherever her whimsical train of thought leads them. Here's Meloy describing her re-entry into civilization after a season on the river:
I cannot exist in Canyon Country unless I take it into myself and discover it on my very breath. All longing converges on a single piece of geography, my red rock desert home. As I'm poised to hack up and eat several ravens with my Swiss Army knife, my friend makes a simple observation. My appetite, he speculates, symbolizes a desire to consume the landscape before I'm torn away from it. There's nothing more impressive than a Freudian Navajo.
Meloy recommends taking a bird book to the mall since, "if there are neither birds nor books you've learned a telling feature of the place." She believed that the best way to understand a place is by local knowledge, the lay of the land and the stories that describe it.
In her adopted desert home Meloy wanted to get along with the neighbors—the wildlife that came into her yard and house, and the local Navajos—but she had less patience for people who want to change the place. "In Utah, God wants you to have a lawn," she griped, pointing out that the "doomed ecology" of grass is based on principles of overcoming rather than adapting to local conditions.
Reading these essays made me long to hear her voice coming out of the radio again. What would she have had to say about the spill of toxic mine waste in her beloved San Juan River? About the creation and destruction of Bears Ears National Monument? Meloy can't tell us herself, but other writers can. To honor her memory, people who loved her set up the Ellen Meloy Fund for Desert Writers. Meloy's enduring legacy is to give Utah's desert a voice.
Amy Brunvand is a poet, a University of Utah librarian and a longtime contributor to CATALYST.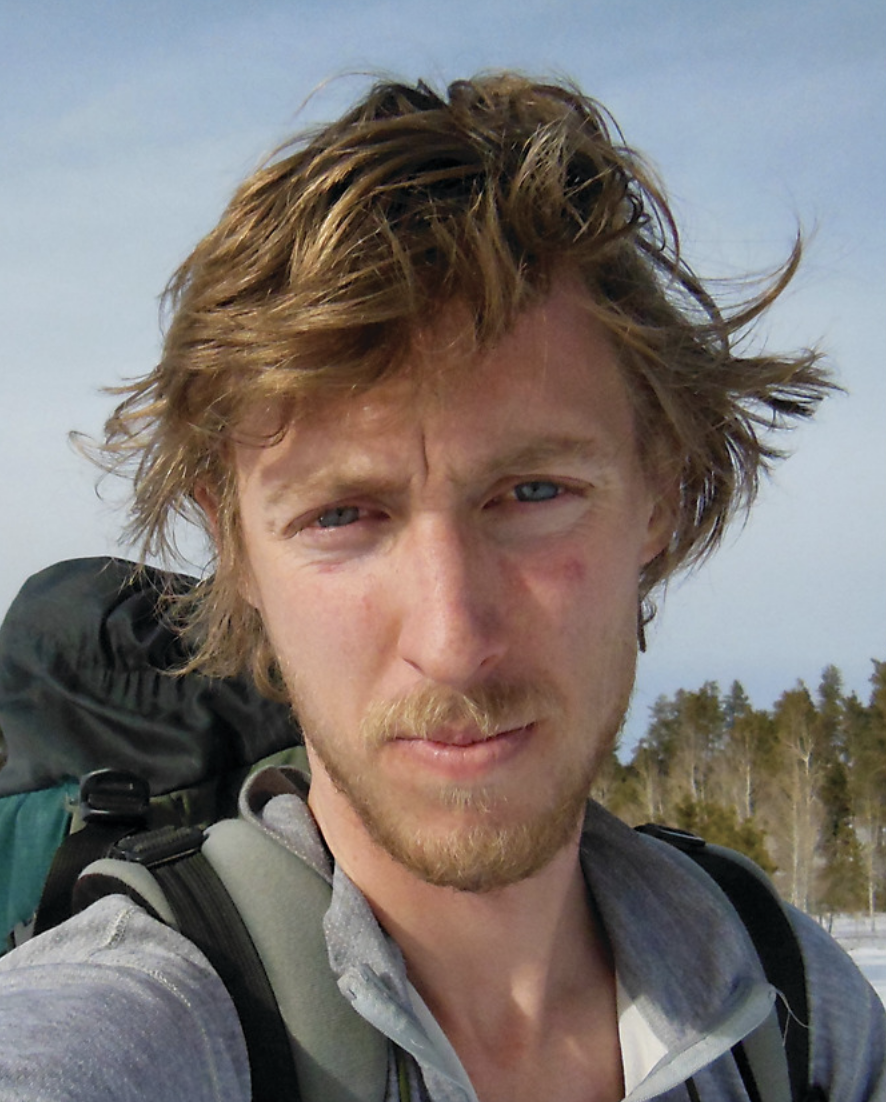 The 2019 Ellen Meloy Fund Desert Writers Award recipient
The Ellen Meloy Fund for Desert Writers has chosen Leath Toninno of Crested Butte, Colorado, as the recipient of the 14th annual writing proposal, titled Strange Immersions: Five Deep Dives into Lands Cut from the Grand Staircase–Escalante Map. Leath Tonino has published more than 135 articles and essays in a variety of journals and magazines. His work as a writer frequently takes him outdoors and into mountains, plains, and deserts across the U.S. He is predominately a writer of the wild back-country wherever he can find it.