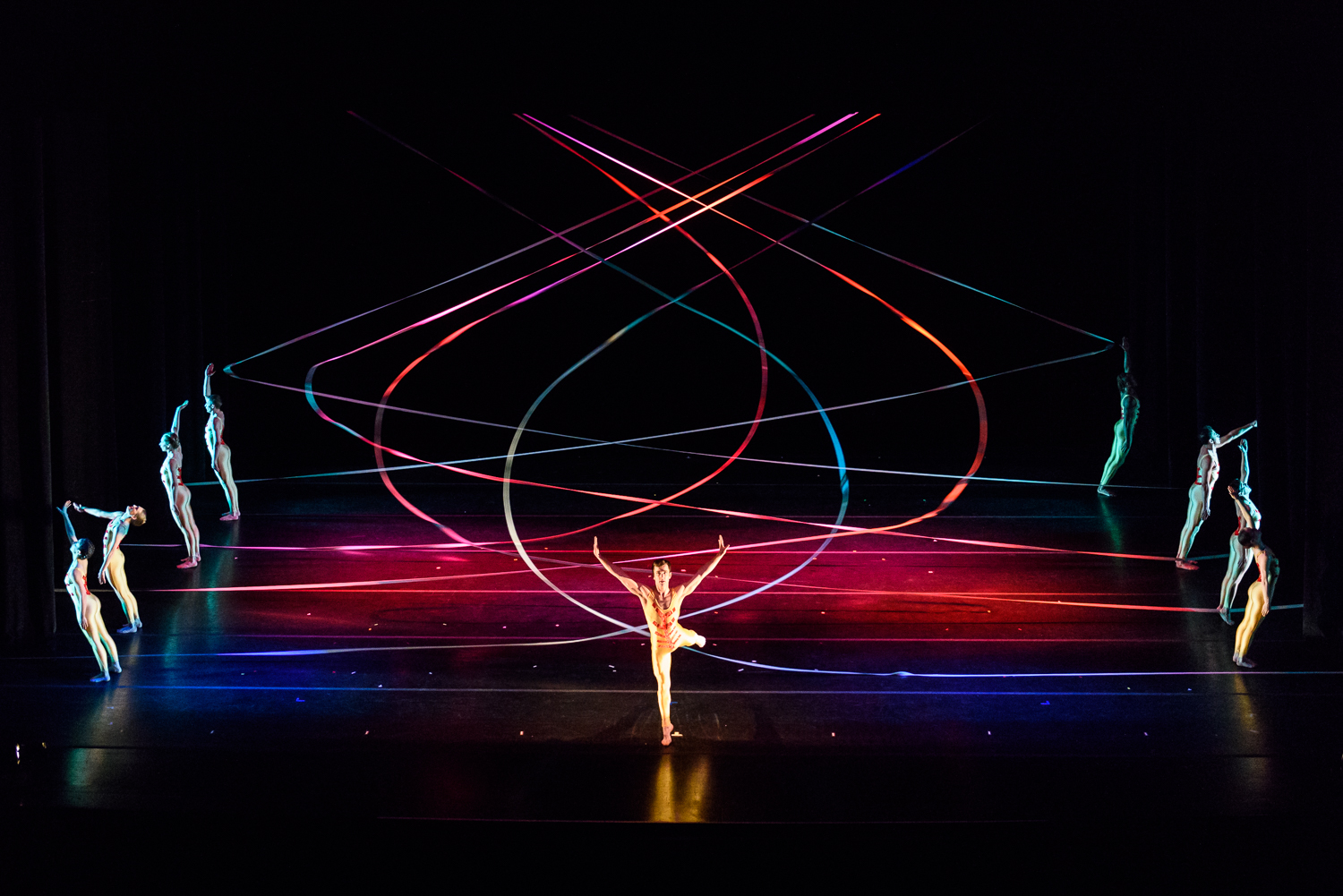 Joan Woodbury and Shirley Ririe, creators of the Ririe-Woodbury Dance Company, have always had a special relationship choreographer Alwin Nikolais. He was a big influence on them when starting the company, as it would become a place for contemporary dance in Salt Lake City. Once the company was up and running, "he started allowing them to do some of the works, so that's where the relationship comes from. Now we are the only company that are really licensed and allowed to do full evenings of his work," explains Daniel Charon, the artistic director of Ririe-Woodbury.
Alwin Nikolais (1910 – 1993) was one of the first choreographers who went to great lengths to present an audience with a total visual experience, instead of solely focusing on the dance happening on stage. As an American choreographer, he blended elements of lights, slides, electronic music and set in order to form an all-encompassing mood set to motion. Nikolais has explained in interviews that his goal throughout his career has been to create an emotion in the audience by taking away the dancer's personal identity in order to put varying sensory experiences in it's place.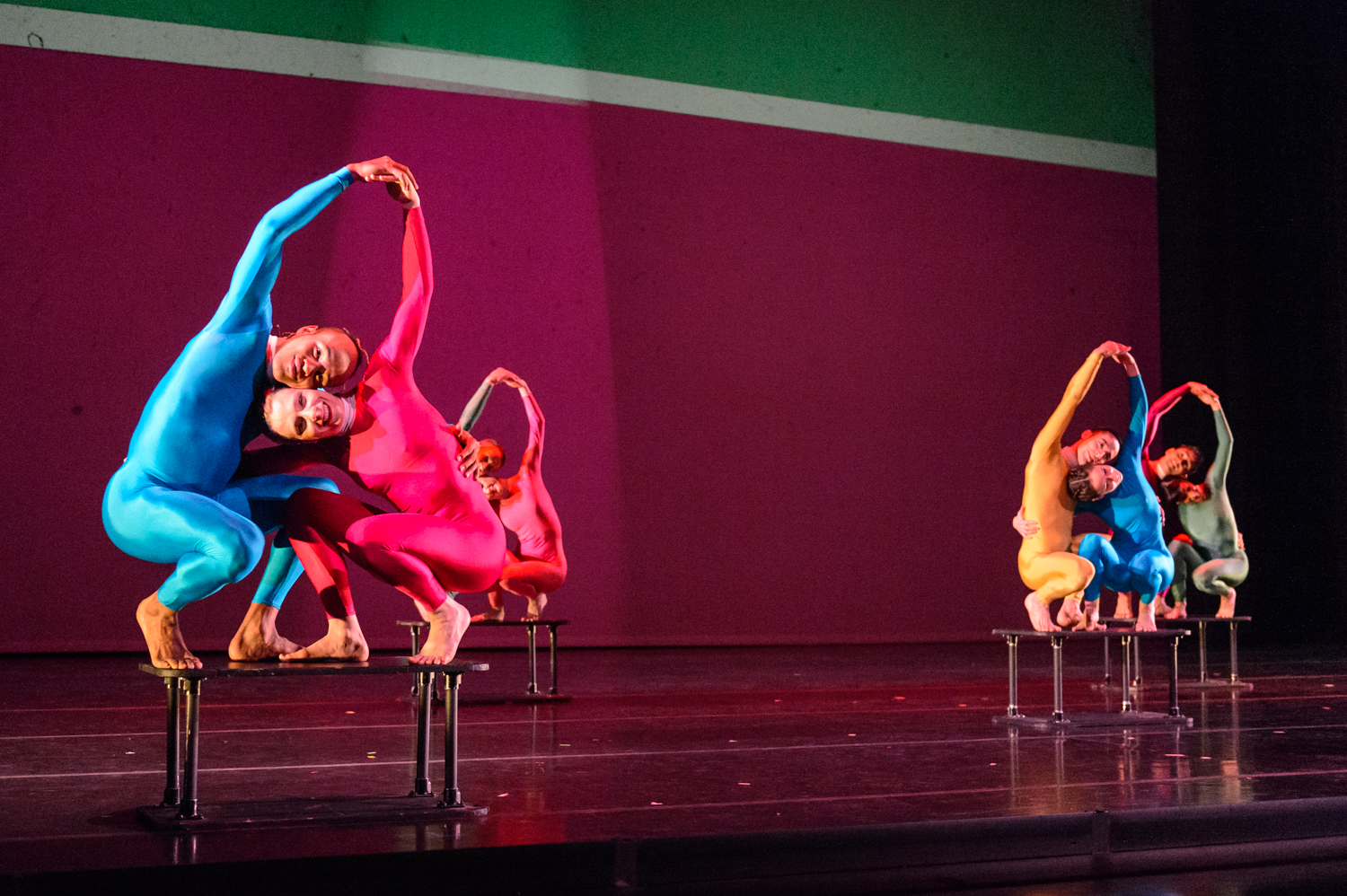 February 2nd-3rd, Ririe-Woodbury Dance Company will be putting on STRATA, an evening revisiting four pieces of work choreographed by Alwin Nikolais. Returning to a piece of Nikolais' work isn't an easy task, even for a well-established company like Ririe-Woodbury. I attended dance rehearsal at their studio space in the Rose Wagner Performing Arts Center, just eight days before their opening night. I walked into the company rehearsing "Gallery," a piece in which the dancers wear neon-painted masks and costumes while they glide across the stage. In a video of the performance, the dancers and their costumes create illusions for the audience while making use of a solid black set and tables. However, seeing it without the black set and all of the lights on, I could see the mechanics and how many motions were happening on-stage that will be almost invisible to the naked eye in the actual performance.
I asked Charon how the company combats hardships in understanding Nikolais' choreography throughout practice. "It's a bit of a challenge but we do our best and make choices that we hope fulfill the original intention of Nikolais which is sometimes hard to really know, but that's the goal, is to keep it as close to his vision as we can." And for some of the fine-tuning of the works before opening night, a representative from The Nikolais/Louis Foundation will be at dress rehearsals to make sure Nikolais' pieces are presented accurately.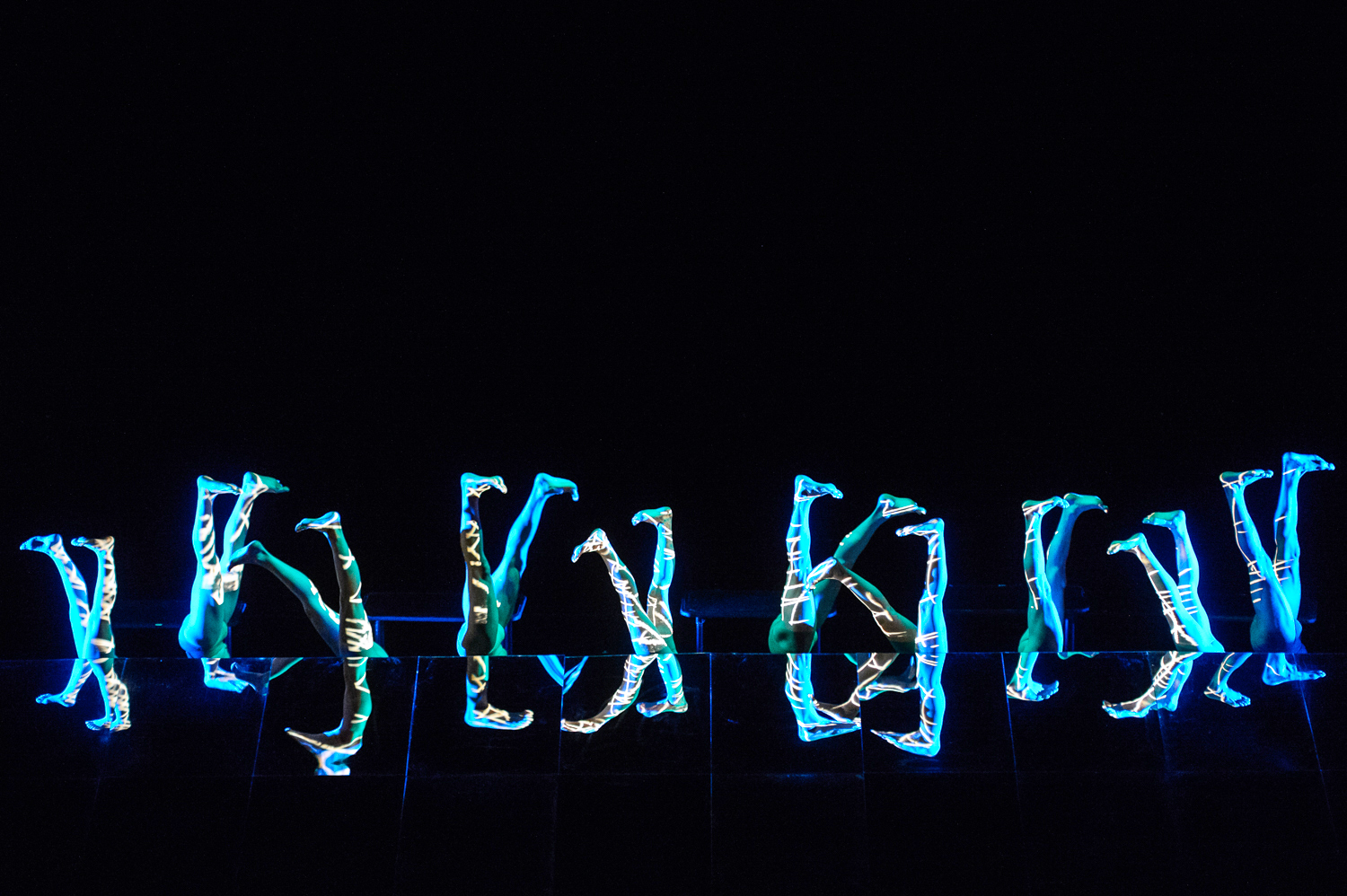 Being able to recreate Nikolais' choreography every few years means that the company is able to show the roots of their contemporary body of work. Charon states, "I think the beauty of contemporary dance, is it can reveal hidden things and things that we grapple with in our own humanity and it unveils those different layers, so that's where the idea [for STRATA] comes from." The pieces that will be performed throughout STRATA are "Gallery," "Tensile Involvement," "Crucible" and "Mechanical Organ." "Gallery" makes use of heavy electronic music, face masks and painted bodysuits to look like an old arcade shooting gallery at times. "Mechanical Organ" has a much goofier musical backing than "Gallery," as well as costumes of nude material to show highlight the human body and its ability to move in complexity or ease. In "Crucible," the dancers are on stage with a mirror to act like a reflecting pool, reflecting the dancers arms to look like frogs and DNA strands. "Tensile Involvement" makes use of a strap that all of the dancers hold taught throughout the entirety of the piece, seeming to be a physical form of connection between all of the dancers.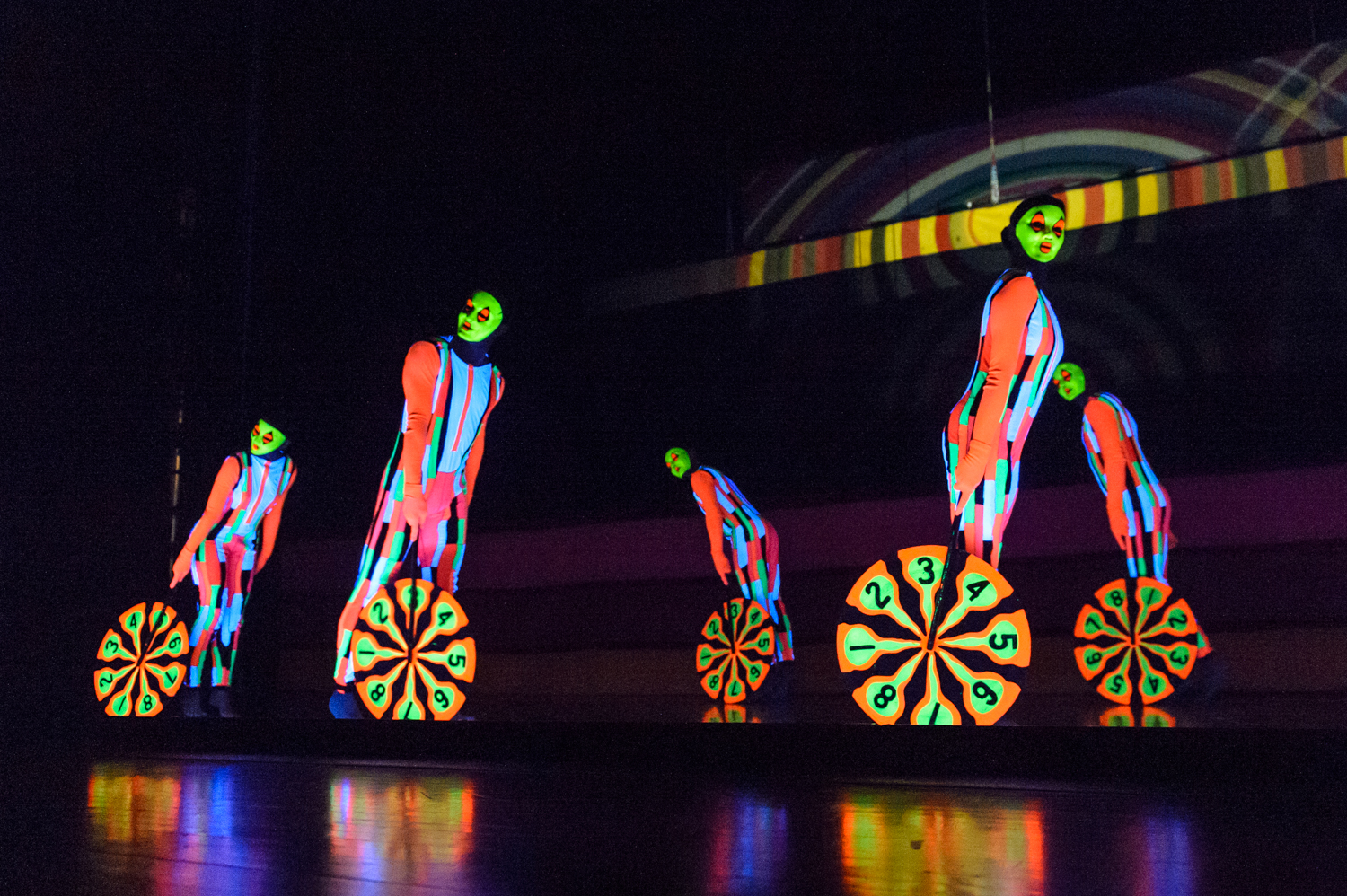 Through performing "Gallery," the company shows how experienced they are in performing and understanding Nikolais' body of work. In this piece, the dancers wear neon-painted masks which act to conceal their identity from the audience and turn the human body into a more robotic-looking device. These robots interact with the audience by staring out into their personal space and giving them perplexing glances. By the robotic dancers laughing at the audience, then being "shot" by something that seems to come from in the audience, there is a certain type of self-reflection that comes from this aspect of "Gallery." This piece is the epitome of Nikolais' body of work because it shows the ability contemporary dance has in generating self-reflection about one's character, actions, or motives.
After the performances for our Salt Lake stage, the company will be taking STRATA on tour to France. It won't be the first the company has brought a Nikolais evening across seas, but this is another opportunity to show how capable the Ririe-Woodbury Dance Company is at performing these historical works with precision. "I feel really lucky that we are still able to do it and conceptualize our very contemporary work with his work," Charon reflects. It is a treat to be able to watch local artists perform such monumental dance pieces in the contemporary dance world. Opening night is sure to be spectacular.
STRATA
Feb. 2-3 | 7:30pm
Janet Quinney Lawson Capitol Theatre