"The Revolution Will Not Be Televised" is a poem from the B-side of Gil Scott-Heron's first single, "Home Is Where the Hatred Is" and was written in 1969. What a hard-hitting year: the war in 'Nam, Nixon, we landed on the moon, antiwar demonstrations, race riots, Woodstock, Charles Manson's cult murdered a couple of people, and Walmart was incorporated. Here we are in 2015, listening to this same song that delivers the still-relevant message that complacent media-consuming culture and capitalism are not going to witness a real change.
Gil Scott is still right on; change happens in present action, when people gather and speak to one another face-to-face. Your only truth is live, experienced by you.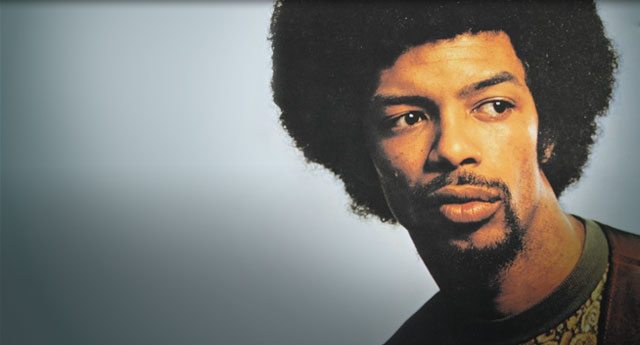 Today we aren't quite as much of a television culture as we are a social media-addicted culture. It's not hard to see why.
It's more instantaneous: Social media quickly informed us about the Paris attacks, the Planned Parenthood shooting in Colorado, San Bernadino, Trump's constant feed of terrifying statements, and the U.N. Climate Change Conference to name a few. There is so much going on right now; it's a media heyday. When we watch from our safe corners of the world and share the post, write comments, send our prayers, to what extent are we actually planting seeds for change in a meaningful way?
It's more interactive, but not always for the better: Earlier this fall, on "Pink Out" Day for Planned Parenthood, I Instagrammed a post for Catalyst, reminding people to wear pink in support. I hashtagged #istandwithpp and immediately got bombarded with comments from PP opposition, informing me that I also apparently stood for "planned murder", and other annoying accusations. Here I was, getting spam-grams from some random Instagrammer, who didn't have to go beyond the effort of searching for a hashtag to find me and everyone else who had Instagrammed their enthusiasm and support for PP. Did they think they were making a difference? Did I think Instagramming about wearing pink for the day was also making a difference?
It seems silly now. Gil-Scott Heron is right. The truth is out there, and it's in the present moment of action, when you physically go somewhere and do something, not from the comfort of your screen of complacency. Social media helps in many ways, but it also enables us to feel like we are interacting, meeting up in a place that isn't really reality. We can cyber-rant amongst ourselves all we want, but Facebook isn't going to be delivering our sentiments to the U.N. during the climate change conference, or call your local congressman for you, or simply show up for you at the well-intentioned rally you pressed "Going" to on Facebook.
Speaking of which, the "We are the Climate #RedLine" is Saturday, December 12, at 9am the Salt Lake Main City Library, and then rally/march to the Matheson Courthouse, and then TRAX to the Exxon Station on 4500 South. Whether I see you there or not, I hope you feel like I've brought some inspiration for action, be it the song, or my rant, because the revolution will not be social media-ized. The revolution will be live.
This is also not your standard music blog.
Here's the song again:
Next week: City Lights by Woolfy
If you missed last week, here's the first post to this playlist series.
-S