Photo by John deJong
The first time I participated in politics was in 1964 in Iowa. Junior high was let out early so we could go see President Lyndon Baines Johnson on his way to the Iowa Democratic convention in Des Moines. In 1968, I went to a rally for Bobby Kennedy at the BYU fieldhouse, three days before he was assassinated.
In the decades since, including a tour of Vietnam, I've become disenchanted with what passes for democracy in this country and state, particularly after the Citizens United ruling.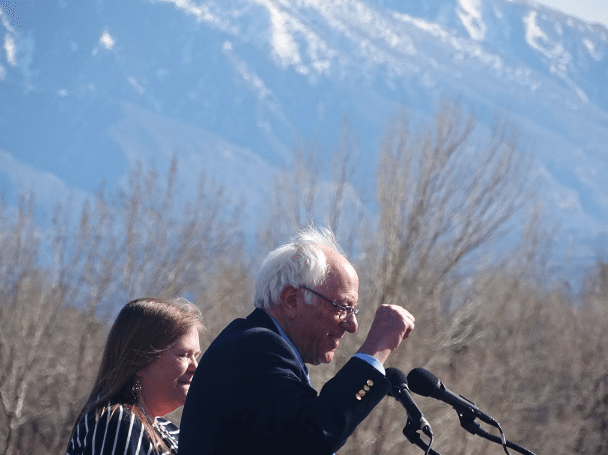 It was with trepidation that I rode my scooter to This Is The Place monument to hear Bernie Sanders campaign for president last month. The scene of thousands of people coming through the fields brought to mind stories of town hall meetings 200 years ago. The eager, attentive crowd was rewarded by a game-changing speech. It renewed my faith.