This Virgin of Guadalupe Katrina Calavera is one of my favorites. And some Guadalupano friends have sent me their approval which I appreciate as a true blessing.
The syncretism of Christian and Aztec imagery and belief is what I'm interested in exploring in this series, and I tell you, once you get into these things, you're connected to deep mystery. I've been guided through some things in life and in art because I opened up these currents.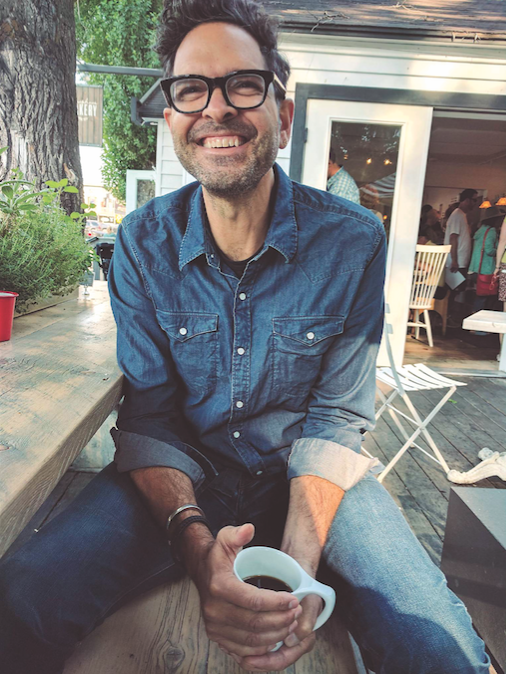 Just one example, (and not the most astonishing) is the way I found the model in this painting.
I was wondering how I'd find the right model for the Virgin of Guadalupe painting I'd been wanting to paint for years. I was thinking about this problem as I walked into the grocery store. Half way to produce I spotted a tall beautiful woman with a radiant spirit. I knew I'd found a potential model.
I just needed to ask her and not seem too weird. As I approached her I saw she was wearing, (no lie), a t-shirt with an image of the Virgin of Guadalupe! I told her what I wanted to do and she was excited to be a part of it! Thank you, Rocky Lavoie.
The psychedelic background was the finishing touch to make this painting take off and felt right since my mind was blown over the whole thing!!!
It also felt right to make t-shirts of the painting. And people have asked for them. I've never made any before, but now they exist. There are only a small number available and there won't be more. You can email me if you want one or just ask me if you see me around town.
– Brad Overton (bradovertonart@gmail.com)