Salt Lake City's Living Traditions festival, one of the best places in Utah to celebrate multiculturalism, is in its 34th year. This year the free festival is adding several exciting new performances and workshops.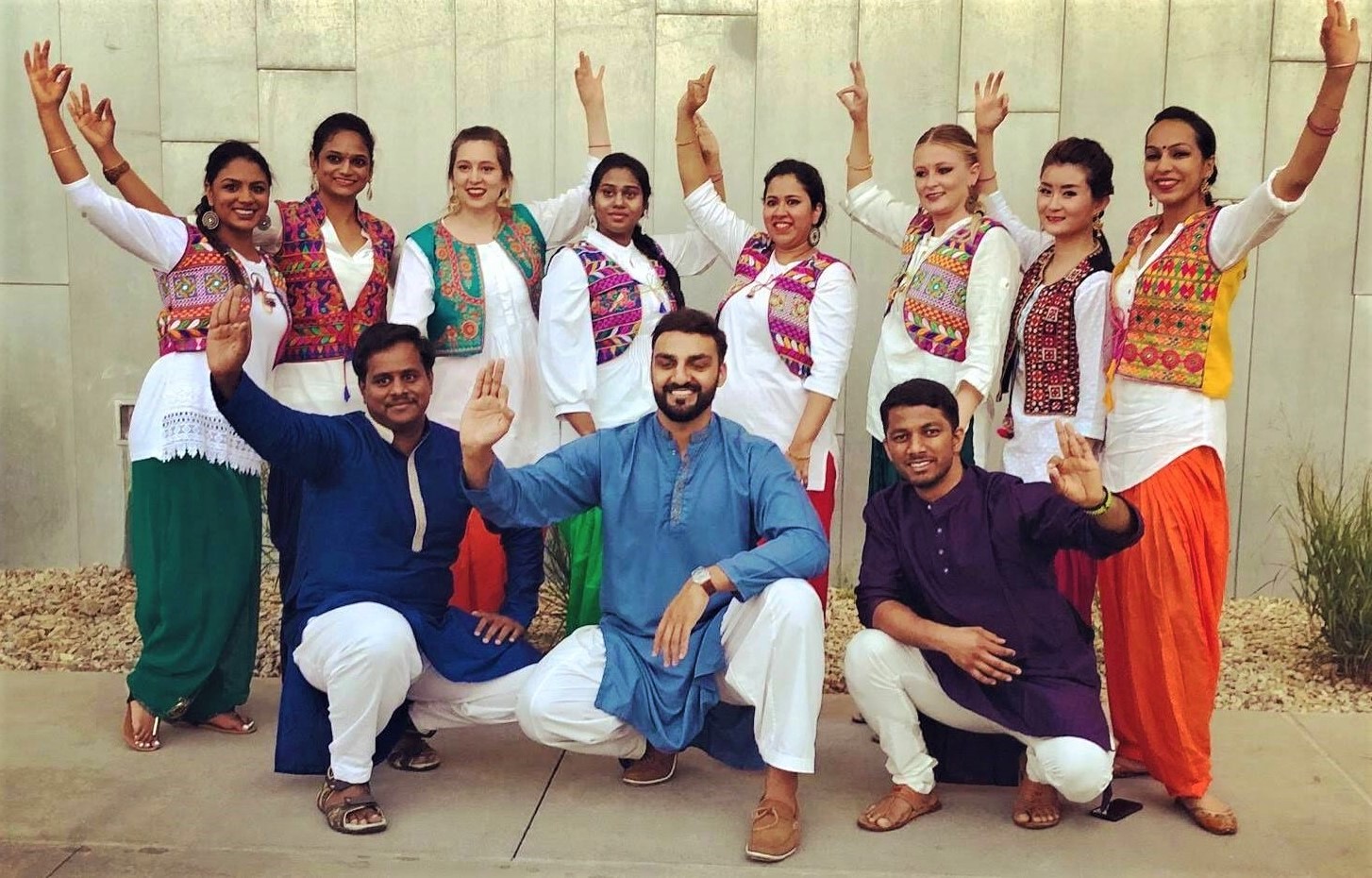 Bollywood Dance Company
Amphitheater Stage, Friday, May 17,, 6:15 – 7PM
Sonali Loomba started the Bollywood Dance Company with Sujanya Subramanian after being inspired by Salt Lake's numerous and diverse cultural events. Sonali is grateful to the inclusivity she has found in the city and thanks the citizens of Salt Lake for the wave of encouragement and support she has received since starting the company. Though the company typically does Bollywood style dancing, this Living Traditions performance will involve interactive, traditional folk dance and music from three of India's 29 states. The Roaff dance from the northern Kashmir, the Bhaṅgṛā from Punjab and the Garba from the central Gujarat will all be represented at Living Traditions, each with costumes, music and instruments .
Sonali believes that while Bollywood music is wonderfully fun listening, the Indian folk and classical music and dance that will be on display at Living Traditions says much more about Indian heritage. This is because she believes these folk traditions break up the perceptual monolith Americans tend to see India as, and instead exhibits its many diverse state cultures. Perhaps the most exciting feature of this performance is its participatory aspect. Sonali, Sujanya and their performers will lead the audience through some of the dances, so bring your dancing shoes and express the shared and joyous energy of Indian dance in May's cool evening air.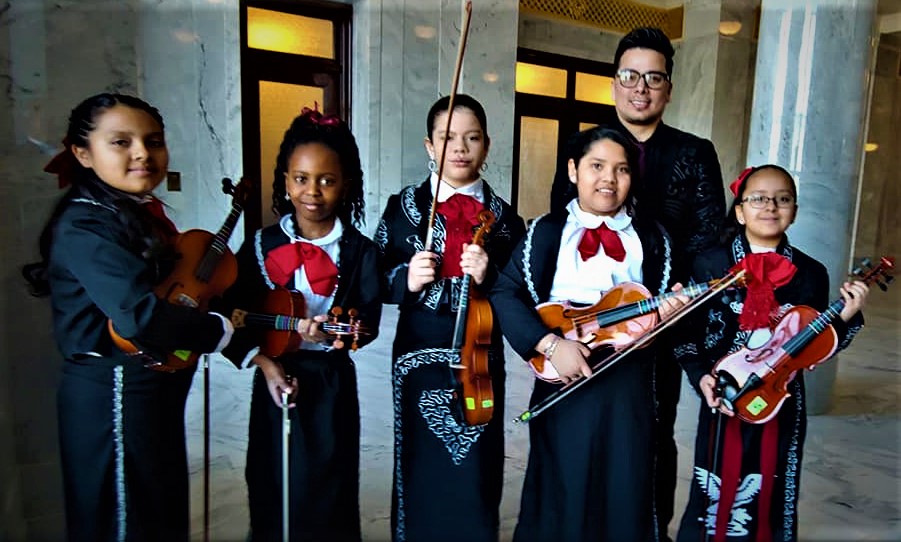 Aquilitas Children's Mariachi
Plaza Stage, Friday, May 17, 7:00 – 7:30 PM
Some of Living Traditions' youngest performers this year come from West Valley's bilingual elementary school, Esperanza Elementary. Aguilitas Children's Mariachi is Utah's first children's mariachi band and is led by Allan Moreno, an accomplished teacher who once played guitar in the successful Hispanic band, Londs. Moreno gave up his spot in Londs to teach this growing class of school-aged children, now numbered at about 200 kids. Many come unable even to tell whether their instrument is in tune, but within a few months are performing. The students use their own free time, about two hours a day after school and on some weekends, to practice with the group. They now have a repertoire of almost 40 songs and have played shows all over the valley, from the University of Utah to Salt Lake City Bees games. Aguilitas Children's Mariachi's youngest group, made up of 2nd and 3rd graders, will play new and classic songs on guitars, trumpets, violins and accordions at the Living Traditions festival.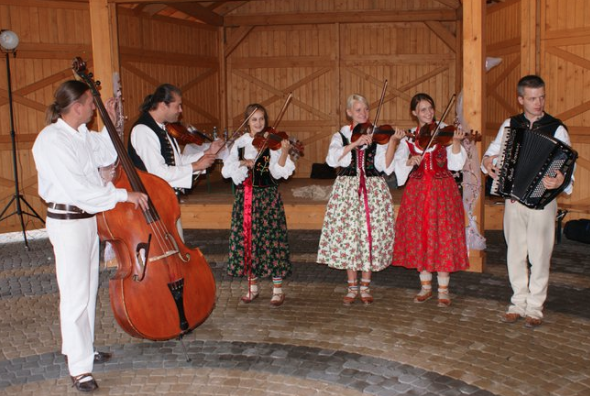 Tekla Klebetnica, Polish Folk
Street Stage, Friday, May 17th from 7:45 – 8:45 PM
Another exciting new addition, Tekla Klebetnica, will play energetic and emotive folk music in Polish tradition from the Carpathian Mountains and the Balkans. Each member of the band represents a different folkloric region. The music is a mix of traditional folklore with elements of gypsy, classical and jazz music into a fusion called folk-crossover. They hope to reach a large swath of listeners through a broad range and mix of sounds and styles played on violin, accordion, double bass and the Hungarian dulcimer. They often have guests tour with them on guitar, drums and more. Tekla Klebetnica will tell the story of their folkloric heritage through this musical journey and hopes you will join them for it Friday.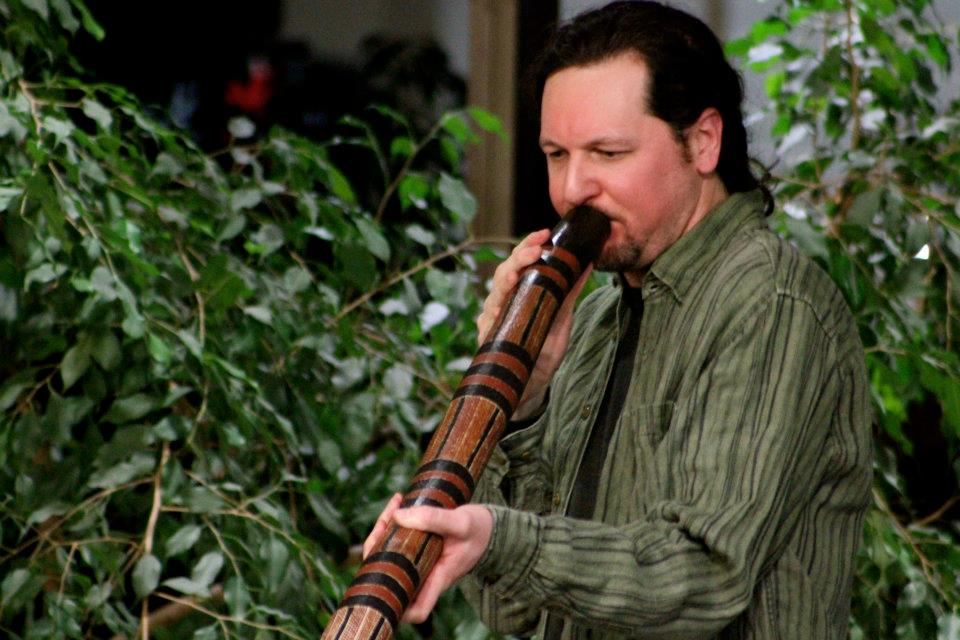 Randin Graves, Digeridoo
Performance @ Amphitheater Stage, Saturday, May 18, 1:45 – 2:15 PM
Beginner Workshop @ Main Library Conference Rm. B Saturday, May 18, 3:00 – 4:00 PM (registration required!)
Randin Graves' story is one of growth and advocacy. Randin played the digeridoo as a teenager, but knew very little about its cultural origins or values. In 1999, he visited Australia and experienced the instrument in an entirely new manner. In 2003, he was rewarded an Australian-American Fulbright Fellowship to live in Yirrkala, a remote aboriginal community, for five years. There he worked at the local community arts center, opened its multi-media wing, and largely integrated into aboriginal society. Randin completed his master's degree with a thesis on issues relating to the globalization and global perception of the digeridoo. In that time, his instrument became not only a thing to play and enjoy sonically, but an instrument packed with cultural meaning and nuance once it was tied back to its source of aboriginal culture. Since that time, Randin has become not only a musician, but an advocate of Australian Aborigines, and has given many lectures and workshops on Aboriginal issues.
Randin will play both digeridoo and guitar. The performance will include some traditional Aboriginal music for the purpose of education, and many more original songs in his own style. His goal is to bring informative understanding of an instrument that tends to be romanticized by American culture to the table, while also displaying just how musical this wonderful instrument can be.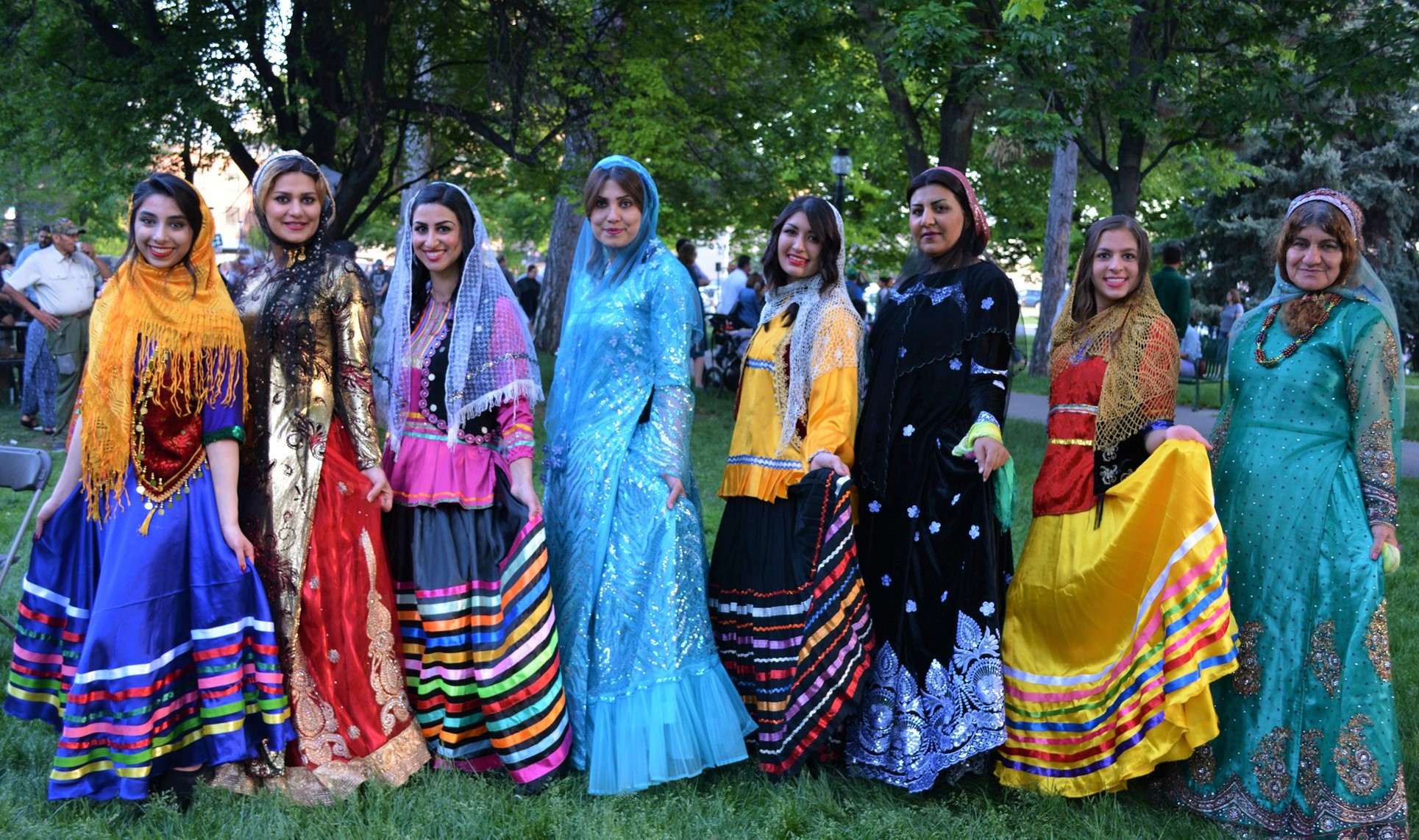 Iranian American Society of Utah, Iranian Music Dance
Amphitheater Stage, Saturday, May 18, 6:00 – 6:30 PM
In 2015, a group of Utah's Iranians and Iranian Americans were drawn together to oppose HR 158, a proposed federal resolution they found highly discriminatory against dual nationals of Iran, Iraq, Sudan and Syria. The group decided they wanted to create an organization that would give people from Muslim-majority nations a rarely seen and much needed positive representation in the U.S. The result was the 2016 creation of the Iranian American Society of Utah (IASOU), an organization created with the following goals in mind: 1) To teach and promote Iranian cultural, historical, and educational practices, 2) To assist and protect Iranians and Iranian Americans with civil and human rights, and 3) To participate in social activities and assist charitable and nonprofit entities and refugees.
This is the IASOU's second year at Living Traditions. This year's performances will include a variety of Iranian dances that display the cultural and artistic traditions of the diverse peoples and regions of Iran. The high energy and celebratory Persian bandari dance of the Persian Gulf region, which uses the distinct sound of the ney-anbān, a regional bagpipe instrument, will be included. In addition, Alborz Ghandehari and Ali Sadegh will play a rendition of Iranian pop icon Dariush's song
Bomba Marile, Puerto Rican Music & Dance
Street Stage, Saturday, May 18, 7:15 – 7:45 PM
Bomba was originally created by Africans in Puerto Rico through combining their African cultural practices with European (Spanish, French, Portuguese, and Dutch) and Taino indigenous influences. Some have said that the word "marilé" is a combination of the words 'mar' ('sea' in Spanish) and 'ile' ('home' in Yoruba). The name Bomba Marile stuck because it reminds its members of Boriken (Puerto Rico). It was a longing for home and to connect back to their roots that brought Bomba Marile's seven members together. Since then, the group has had the opportunity to offer a piece of the island to Puerto Ricans new to the U.S. Two of its valued members, Liliana, a singer and dancer, and Omar, the lead drummer, for example, moved to the U.S. from Puerto Rico within the last two years. Bombe Marile them find community through the familiar. Today Bombe Marile's members feel profound responsibility to contribute to the preservation and documentation of Afro-Caribbean culture in this place so far from home, and to display Puerto Rican culture in the most respectful way possible. "Borinquen: the birthplace of bomba, and the cause of our union."
CATALYST magazine staff hopes to see you May 17 through the 19 at Living Traditions festival so we can enjoy these performances together along with many more. Stop by our table for a free copy of the magazine and other giveaways. When you come, don't forget your reusable water bottles! Living Tradition is helping save the planet and your wallet by giving out free water instead of selling plastic water bottles. Hooray, sustainability!
Kaleigh Stock is a recent English graduate from Weber State University. She looks forward to grad school in Europe and advancing her career in writing and journalism.