It started as a bit of a joke. Since becoming non-profit, CATALYST has branched out significantly. With this expansion has also come a lot more organizational work.  Greta was finding herself taken too much away from what she truly loves doing: directing editorial. So I jokingly suggested that I could take on the mantle of Executive Director. (Despite that I currently live in Albuquerque, New Mexico.) But doing this work from home started to seem doable.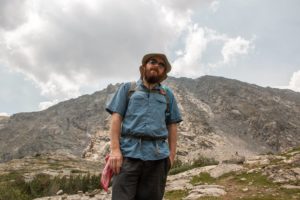 So now, I'm happy to say, I'm back with the CATALYST crowd, as the Executive Director of Common Good Press (the non-profit organization set up to 'run' the magazine). Not that I ever left—after leaving my long-time position of managing editor in 2013, I have remained involved administering CATALYST's website, and other various projects. Now, I'll be helping CATALYST restructure and reorganize, put together a long-term strategic plan, branch out into more community-oriented projects like our already successful Pollination Festival and Clean Air Solutions Fair, and directing fundraising efforts.
It feels good to be back. CATALYST is a strange and wonderful animal. Take tonight, for example: On the night before we go to press, due to Greta's lack of internet connectivity at Burning Man, I was taking dictation from her by phone on the final version of her story about the Burning Brides project, like some newspaper editor in the 40s getting wartime correspondence over the wire from his reporters on the front. (Of course, I was using Lenovo laptop instead of an Underwood typewriter, and the loud noises in the background were Burners howling at the sunset and not exploding ordnance). It's a creative chaos that I'm happy to have back in my life.  u
Feel free to contact me if you have any questions or suggestions about the future of CATALYST and Common Good Press: pax@catalystmagazine.net.