By Sophie Silverstone, Claire Brown, Anna Albertsen, and Jane Lyon
Smug, you could call us Utahns who know that beyond our homogeneous appearance, the Salt Lake Valley boasts one of the most diverse and unique patchwork quilts of various cultures and immigrant communities in the nation.
Other than walking down the diversity-filled halls of my alma mater, West High School, there are few encapsulated opportunities like the Living Traditions Festival that can remind us of this. Every year I collect a new favorite part of the festival: watching the whirling dervishes spin in place endlessly, seeing the smiles of the volunteers parading the Chinese Dragon around, and the of victory having vanquished the line for the Utah Basque Club's food booth, finally biting into the heavenly meat and béchamel cheese cloud that is a croqueta.
Now in its 33rd year, the Salt Lake City Arts Council continues producing Living Traditions, one of the most important (and free) annual opportunities to honor our different and nuanced cultures and traditions, and simultaneously celebrate the fact we all live in this one beautiful state. The United States, and its long history with being a safe haven for the world's refugees, has certainly laid the groundwork for a thriving, enriched pockets of culture, even in what may seem to outsiders as one of the least diverse states.
As enjoyable and inspiring each year as this free three-day festival is, your actual experience  might be a little overwhelming. Among the crowds, the lines to food vendors (and the subsequent decisions that have to be made), the dances, music and craft booths going on all at once, it's almost impossible to take in the glory of the festival at full value in one visit. Even if you go multiple times that year, your experience might only include a handful of the 70 different cultures represented at the festival.
This year we're guiding you through the festival at a more graduated pace. This month we'll focus on some of the stories from the craft  and performing artists from the festival. Next month is all about the food vendors.
Republic of South Sudan
Former Lost Boy of Sudan, Dominic Raimondo
Before Dominic Raimondo's home, Loudo, a Didinga village in South Sudan, was overrun by Civil War in the late 1980s, a typical day might be spent playing with his friends, making mini figurine cows out of clay from the riverbed. Meanwhile, their parents tended to the families' real cows. Raimondo remembers the early morning that the rebels attacked his village, when he was eight years old. He and his family were separated in the chaos. "Our neighbors' houses burning, the cows were running around, and my brothers and sisters ran in different directions… So I ended up running away to hide in a bush. I hid from the rebels until morning, and joined a group of neighbors and started walking," Raimondo tells CATALYST.
Raimondo is one of the Lost Boys of Sudan, a group of some 20,000 of orphaned children who walked up to 1,000 miles from their villages in South Sudan to neighboring borders of Kenya to escape the rebel armies in the civil war. "I was very little and tired. Thank goodness I had some of the elderly neighbors who helped me. Some of the friends got sick and died. Some of my friends got attacked by lions. Some of us, by grace of God, made it to the border of Kenya and South Sudan," says Raimondo, who was among those who made it to Kakuma refugee camp in Kenya. Kakuma became one of the biggest refugee camps in Africa, with some of the world's most war-traumatized groups.
Raimondo was one of a small few of the Lost Boys who were taken to the U.S. after a series of medical and mental exams. He ended up in Syracuse, New York in 2008. His brother, who was living in Salt Lake, brought him here the following year. Eight years ago he started selling his crafts–clay cows at the craft market at Living Traditions, where the proceeds go straight back to his community at home in Loudo.
"Initially the goal was to share the culture with the community, and to enrich the Utah culture. It also helps me preserve my culture, as well as practice it. If one doesn't practice your culture, you end up losing it," says Raimondo. The cows symbolize a bountiful, successful life in the pastoral heritage of South Sudan. "They are very important in our community because of the respect you get from people. The more cows you have, the more people will respect you," he explains. Over the years Raimondo's booth at the festival has become a place for him to share about the Didinga culture, and tell people what is going on in South Sudan.
It appears his plan of "the more cows, the better" is working. Since tending his craft booth, selling the decorated clay cows with two others from South Sudan, Raimondo finds  the connections he has made opening so many doors for him, including becoming a citizen in 2016, teaching about his culture in schools around the state and taking a few trips back to visit his tribe in Sudan and the refugee camps. There he recaptures and documents his culture through the assistance of his long time friend, Dr. Anna Lomax, of the Association for Cultural Equity in New York City.
Immediately following Living Tradtions 2018 he will return to the refugee camp and meet his four-month-old daughter for the first time. He will also continue with his work with his foundation to build a school in Loudo, and preserve the Didinga culture. "I really appreciate what a warm, welcoming love that the community here in Utah have been showering me with," Raimondo laughs. "After all these years now, guess what? The people I've met through these events have become like my family. I was like, Wow! This is exactly what culture means. Culture means sharing, culture means learning from each other." Look out online and in the magazine for a subsequent article to follow up on Raimondo's work. (SS)
Poland
Maciej Smusz, Karpaty Dance Ensemble
In 2015 Maciej Smusz, a Polish immigrant, moved to SLC from Chicago to pursue a degree in Computer Science. That same year he founded the Karpaty Dance Ensemble, a Polish folk dance troupe. The following year the five-member group debuted at Living Traditions. The troupe is now 30 dancers strong, including  their youth group (ages 6-14), Maki.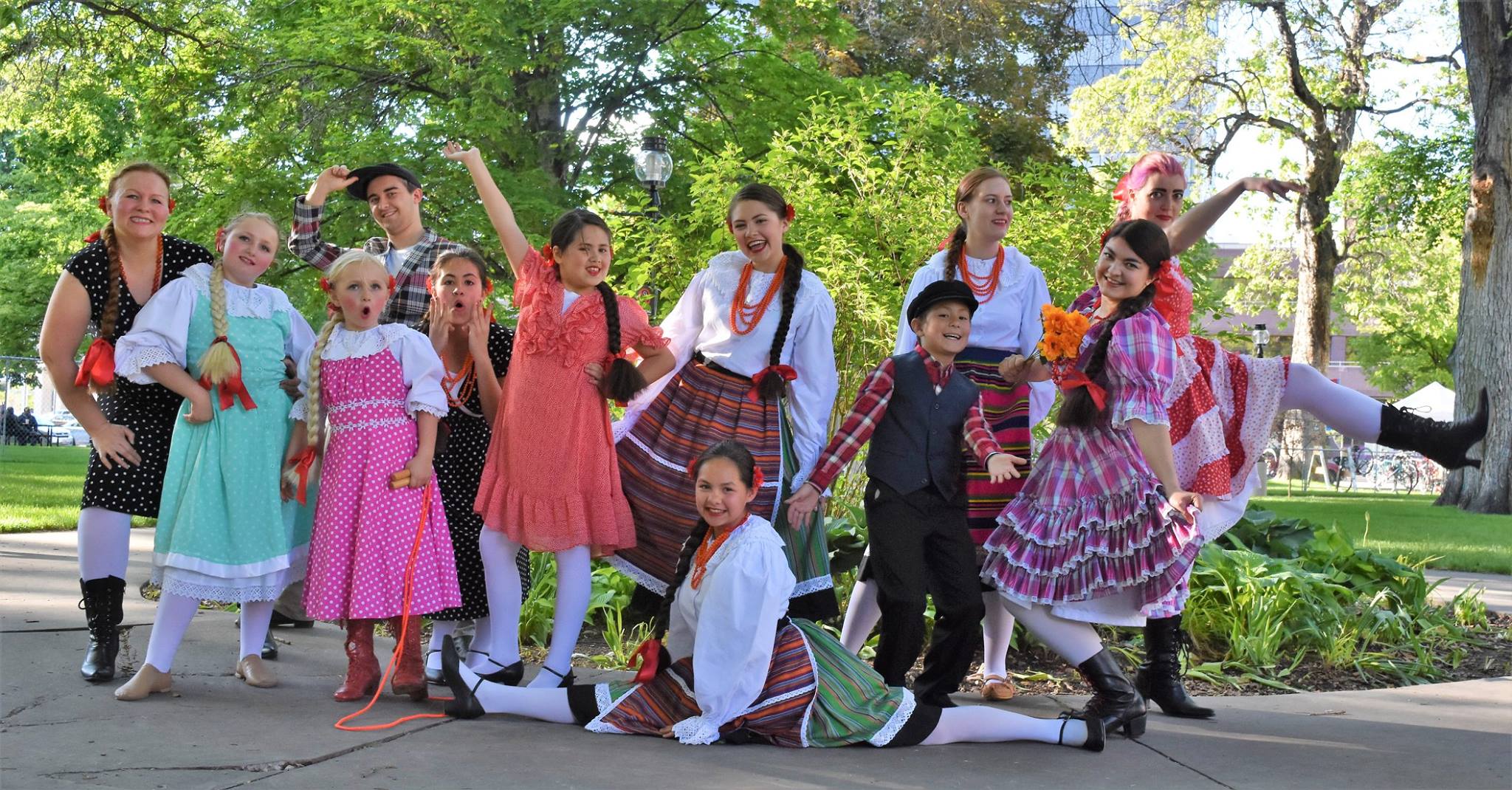 "We all have a common history, we came to this land seeking greater opportunity and despite all odds, we've made it our home. This message is more important now than ever, with a country divided due to political battles and an administration that hasn't always been friendly to immigrants. Thankfully, festivals like Living Traditions are helping us break down the barriers of 'us versus them' and shining a light on the fact that while we can be proud of where we're from, we can also work together to create something great," says Smusz. (CB)
Lebanon
Mary Jo Anton, Anton Family Band
The Anton Family Band is a Lebanese group that has performed at Living Traditions since its inception in 1986. The band was started by the now deceased John and Helen Anton, and is carried on by their four kids along with a handful of grandchildren, nieces, nephews and spouses. "As we grew old enough and our parents taught us the music and Lebanese traditions, we began playing with them and joining them in the love of the music and ANYTHING Lebanese," says Mary Jo Anton, eldest of the four siblings. These four are second generation Lebanese-American. "So we are all born in Utah, although we are all Maronite Catholic. My Jido (grandpa in Arabic) taught us something very important, and that is that we are Arabic-speaking Phoenicians, not Arabs as many people at that time (and even now) think…We are not all the same. If anyone does any research, their eyes would be opened wide by the diversity in the Middle East."
Since 1900, the Lebanese community has had a presence in Utah. A Lebanese food booth sponsored by the St. Jude Maronite Catholic Church will also be present at Living Traditions 2018.
The Anton's musical heritage, and the memory of her mother, Helen Anton, live on in Mary Jo's own voice. She sings in her mothers place now. "It is my deepest honor, and when anyone ever tells me 'You sound just like your Mama.' I cry, because for me, there is no greater compliment than being compared to her. I will never be able to replace her. Never," Mary Jo tells CATALYST. (AA)
Ireland
Hannah Thompson, Rinceoiri Don Spraoi Irish Dancers
Rinceoiri Don Spraoi, pronounced "rin-KOR-ee don SPREE" means "dancing for fun" in Gaelic. Hannah Thompson, head teacher and board president of the South Jordan-based, nonprofit, non-competitive Irish dance school, began dancing with Rinceoiri soon after moving to Utah. She remembers dancing at Living Tradtions in Rinceoiri's "Shamrock" class for the youngest dancers in 1997; she has stuck with it ever since. (CB)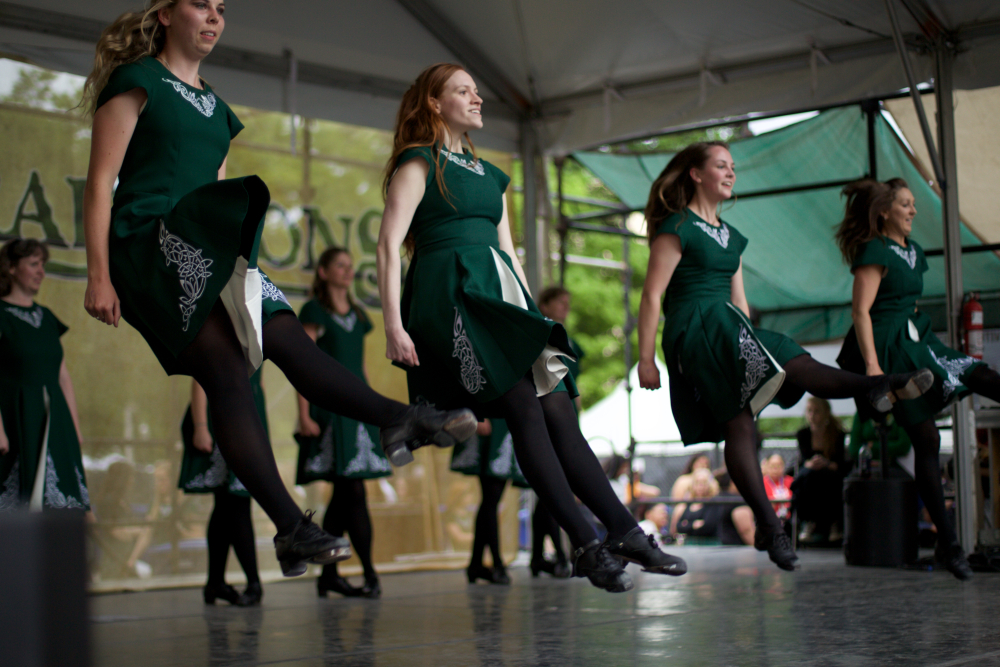 Philippines
Eunice Jones-Lane, Kulturang Pilipino Ensemble of Utah (KPEU)
Eunice Jones-Lane, the Cultural Director of the KPEU, arrived in the U.S. in 1986 from Manila at 27 years old with $50 in her pocket. By way of Los Angeles and Las Vegas, Jones-Lane and her husband came to Utah in 1995. She got involved with local organizations, and by 1999 she became the first female president of the Philippine American Association of Utah.
KPEU is comprised of 40-50 volunteers, ranging in age from 5 to 74 years old. Along with many traditional Filipino dances, including Tininkling (bamboo dance), they also dance some adapted Spanish dances with some Filipino flare (the Philippines were under Spanish rule for almost 300 years). (JL)
Native American
Robb "Little Owl" Martin, Native American flute music & storytelling
Performing on the Living Traditions stage with traditional regalia, seven different flutes and many stories to tell is Robb "Little Owl" Martin. Born and raised in Salt Lake City, Martin comes from a family whose roots include nations of Southern Ute and Jicarilla Apache, with some Navajo and Pueblo as well. About 20 years ago, Martin was deeply inspired by performances at a Native American festival
in Las Vegas. Shortly after, he purchased a flute at Mountain Man Rendezvous in Ogden. "I played it all the time; at home, in the car, while traveling; and slowly overtime got better and better as I watched other flute players and listened to their music on KRCL radio," says Martin, who makes his own flutes.
Martin has been performing at Living Traditions for five years. "My flute music is very relaxing and the stories are educational, fun, and interactive. I always try to incorporate a mix of traditional  and contemporary culture in my presentations," he says.
Martin starts to prepare for Living Traditions a few months before the show when he picks stories that will be the most relevant. The day of his show also takes a significant amount of time to get ready with his full regalia and choosing his flutes based on the weather conditions; the flutes are very sensitive to humidity and wind. Even before becoming a performer, Martin was participating in powwow demonstrations and enjoying performances at Living Traditions. "It is just as much fun to walk around and experience other parts of the world as it is to perform and share a piece of myself each year," he says. (CB)
India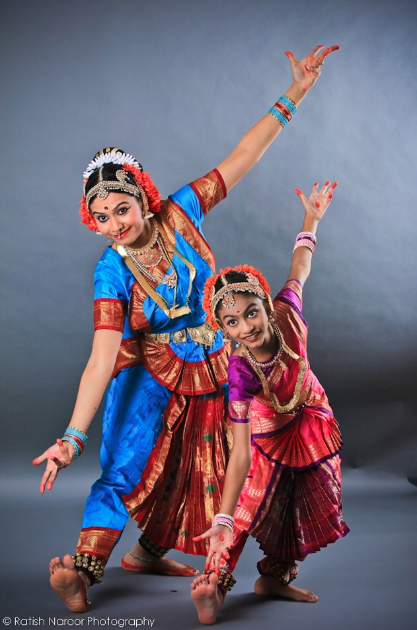 Traditional Indian dances have been promoted and propagated for generations through "Guru — Shishya Parampara," meaning direct learning from the teacher in the same  method throughout generations. "The classical dance requires many years of training to perfect each movement and to completely learn a dance routine," says Divya Narayanan.
Born and raised in Delhi, India, Narayanan began dance training at age four. She received intensive training in three different classical dances, Bharathanatyam, Mohiniyattom and Kathakali, studying under renowned gurus/ teachers. She was awarded several coveted scholarships to continue her training, including one from the foremost organization dedicated to the propagation of India's cultural heritage. Narayanan immigrated to the U.S. in 2001. In 2008, she moved to Utah and opened the Divya School of Dance in South Jordan, offering classes in Bharathanatyam, Mohiniyattom and Bollywood styles. She also teaches dance at the Krishna Temple in Salt Lake.
2018 will be Divya School of Dance's third year at Living Traditions, where 20-25 of her students ranging in age from five years old to adults will perform. "Living Traditions Festival is one of the most popular festival within the Indian community and we look forward to it every year," writes Narayanan. (SS)
Mexico
Marla Love, Dia De Los Meurtos crafts
Marla Love is a Hispanic generational artist from Morelia Michoacán in Mexico, the native region of the Purepecha Indians. This will be Love's seventh year at Living Traditions instructing on how to make traditional altars for deceased loved ones and crafting Sugar Skulls, the traditional Mexican art that celebrates Dias de los Muertos (Day of the Dead).
Marla also runs an art studio called Art First or Arte Primero, "an everyday Living Traditions Festival," says Love, which celebrates expression in visual arts, theater, music and dance through various cultures. Focusing on children K-6, this studio creates space for kids to learn, share and respect each other's heritage and traditions with after school and summer camp programs.
Love feels pride in continuing the teachings of her heritage with her family. She thinks it is important for her two children, ages 5 and 7, to learn why they celebrate Dias de los Muertos, and how they honor their ancestors. Over the years Love has seen more communities come together to celebrate Day of the Dead, "It is now cross cultural–anyone can connect to it because everyone has felt loss." (AA)
. . .
Utah, a longtime hub for refugees, is home to two refugee resettlement agencies: Catholic Community Services of Utah and the International Rescue Committee (IRC), which provide refugees with caseworkers who help newcomers with healthcare, the English language, education for children and job training for adults, as well as economic empowerment programs. Utah receives around 1,000 new refugee residents each year, and one in 12 Utahns is foreign born. Another one in that 12 has at least one foreign-born parent.
In an era of travel bans and other anti-immigrant behavior, Living Traditions and events that bind the colorful patchwork quilt that is Utah's immigrant community are more important than ever. The stories and cultures that result from Utah's welcoming reputation and flourishing immigrant communities keep our arms wide open.