This film takes place in a big old mansion with a big yard and pool. The mansion's sole resident, a gay paraplegic who inherited the home, lives alone in a very depressed state. An accident earlier that year had left him in a wheelchair. His best friend, Gus, will do anything to see him smile. Gus texts his sassy transgender friend to throw him a birthday party at the mansion–more specifically, an orgy pool party. Do you see where this is going?
As all kinds of random people begin to arrive to the party, we see a few stories develop. A married and bored hetero couple stumbles into more than they bargained for. An older woman is hit on by a much younger man. An orgy-obsessed young man meets a timid and prudish shy girl. A very pregnant woman hits on a gay man who is on the hunt for the foam machine. A man is fawning over the trans girl who threw the party. And finally, the main character Milo, a gay man confined to his wheelchair, reconnects with a past lover.
That being said, this film was definitely made for the cis-gendered gay men and cisgender heteronormative people. That is all fine, I suppose I expected something of a little more depth into queer curiosities would be presented at an LGBTQ film festival.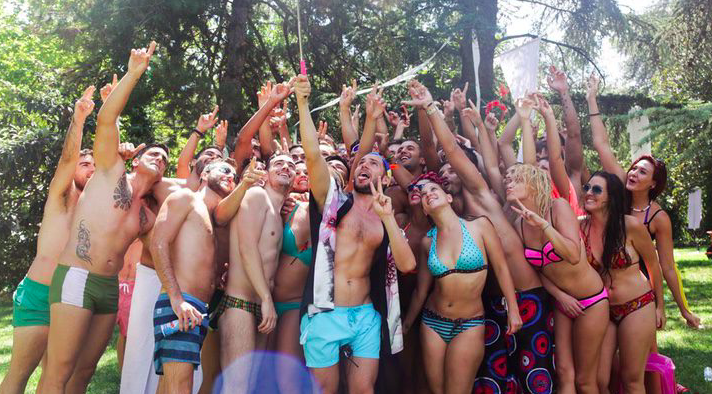 It was a fun, cutesy film. Never dug too deep or got too serious. It was mostly an intriguing story of a long bizarre day in the life of a group of strangers. Each character seemed to have found themselves a little more at the end of the story, perhaps became a little more sex-positive and free.
It reminded me of those Valentine's Day films, funny, light-hearted, and without a ton of meaning. Not a lot of emotion, not a ton of boobs, nor strong female characters, but still a strange and entertaining film.
Oh and if you are wondering about the foam part? The main character wanted a foam machine at his party. It's definitely the climax of the film.