Son Little (aka Aaron Livingston), brings his gospel-inspired, blues and vintage soul music to his first SLC performance, Tues. Nov. 14, 2017 at The State Room, presented by KRCL. Livingston is touring his newest album, New Magic, which was released in September 2017. Born out of the need for an artist's time for creative isolation, New Magic, still has his deep acoustic blues sound, yet is a more organic and emotional, at times magnetically moody composition from Livingston.
The son of a preacher and an educator, Livingston was born in Los Angeles, and raised in New York City. He came up in the music world in Philadelphia through collaborations with The Roots and Rjd2 in 2011. In 2014, he signed to Anti Records, and put out his album Things I Forgot, and later a self-titled album in 2015. Also in 2015, he produced an EP called Your Good Fortune, for one of his role models and inspirations, gospel legend and social activist, Mavis Staples. His interpretation of her song "See That My Grave Is Kept Clean" won a Grammy for Best Roots Performance.
As I caught up with Livingston on a phone interview about his tour, he expressed he was glad to be returning to the mountains of Utah. He has passed through a number of times, but never before to play music. "Utah might just be the most beautiful state. I offer this up willingly to people," he says in complete seriousness. He refers to the arresting feeling the presence of the mountains can have on you, "They remind you what a small piece you are," he says, having grown up in a very different, crowded environment in New York City.
We also talk about his creative process for New Magic. "I had not written a song in what felt like years. When I started, I wondered if I'd be able to produce something that I'd want to hear," says Livingston, referring to that moment artists must navigate when under pressure to produce. "There's that moment of doubt whether you've still got it. That energy is the creation of your art," he says. "You just do your writing anyway. I ended up pretty happy."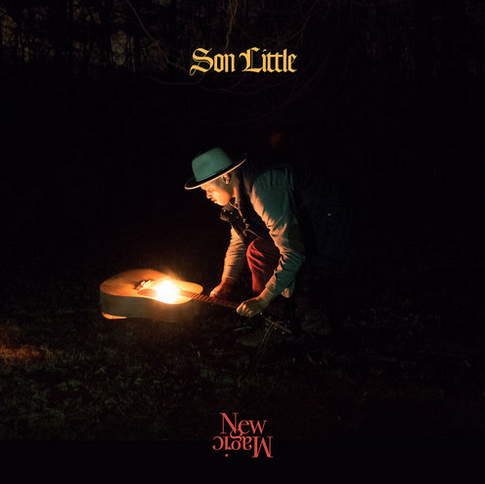 His music has been critically acclaimed for his style of mixing soul with conscious hip-hop as something that presents as completely new. The essence of his music, however, still sounds like it came from somewhere from another time. As if to go back in time, while simultaneously pushing music forward, the magic he conjures is palpable, and as for this new album, has quite the mystical story behind it.
During the writing phase of the new record, Livingston spent some time alone in the Northern Territory of Australia, where he could compose the album in solace, a much-needed break from the rushing pace of touring and recording. "I feel like I'm never alone, ever. That was part of the issue that I had to figure out," he says. Searching for some quiet time, near aboriginal communities, and surrounded by some unique wildlife (crocodiles, bats, etc.), Livingston was able to take hours in a day, many days at a time to sit down and write.
"All those songs in Australia were written with one mic and an acoustic left-handed guitar I was playing upside-down," says Livingston. "It was borrowed from the Australian singer Gurrumul, a blind Aboriginal musician with this angelic voice. I needed a guitar and he was nice enough to loan it to me; I took it upstairs and all those songs came out of it. You hear people say guitars have songs in them, and that one certainly did." He went on to write five songs in one day, three of which ("Kimberly's Mine," Charging Bull," and "Mad About You,") became of the heart of the album. From what he says was a pretty standard guitar, "It had a specific energy in it. When the music comes out like that, you don't want to soften that you want to let if flow," he says.
Get ready for some flow, get ready for some soul, and get ready for a wonderful night of music.
KRCL Presents Son Little 
with Jade Bird
Tues, Nov 14, 2017
The State Room
Doors 7pm / Show 8pm
21+
** Nov. 16, 2019 update**
KRCL Presents Son Little
with Christopher Paul Selling
Saturday, Nov 16, 2019
Doors 8pm / Show 9pm
21+