Calling all lovers and growers of "real" food: Meet Joel Salatin, Sally Fallon, Gary Paul Nabhan and others at the 2019 Utah Farm and Food Conference in Cedar City.
The Utah Farm Conference is back for its third year, and the organizers are once again pushing the envelope by bringing in an all-star roster of speakers and presenters. The event is dedicated to inspiring and connecting those who love food with those who produce it, a mission reflected in a slight name change for 2019: The Utah Farm and Food Conference. Symbria Patterson, a founder and lead organizer, envisions "foodies and farmers seated next to other, enjoying a meal together, sharing stories, and really completing the circle."
The conference, at the Heritage Theater and Festival Hall in Cedar City, January 3-4-5, is hosted by Red Acre Center for Food and Agriculture, a nonprofit that  "promotes and protects rural Utah and the ability to start and sustain small farms that can sell direct to consumers." In line with this mission, the conference is a blend of inspiring keynote speakers, informative hands-on workshops, farm tours and breakout sessions, with ample time to gather and share food with fellow attendees.
Last year I had the opportunity to meet the legendary Eliot Coleman, a personal hero whose extensive knowledge and many books formed the foundation of my own techniques as a small farmer. This is what makes this conference so unique: Due to the intimate nature of the setting, I not only had the opportunity to meet my farm hero, we were also able to converse one-on-one over a glass of wine.
The 2019 conference will feature perhaps the most famous farmer in America, Joel Salatin of Polyface Farms. This "high priest of the pasture" was featured in Michael Pollan's book Omnivore's Dilemma as well as the documentary Food, Inc.
Salatin's food production style is the textbook definition of Regenerative Agriculture done in a way that minimizes labor while maximizing resilience in farm systems. On Salatin's Virginia farm, rotational grazing maximizes pasture health and animal well-being.
We'll tell you a lot more about this in February, after the conference!
Joel has really harnessed the power of the natural processes to produce the finest meat and eggs to ever grace a meal, and his farm services more than 5,000 families, 50 restaurants, 10 retail outlets and a farmers market with his "salad bar beef, pigaerator pork, pastured poultry, and forest products."
Other speakers include:
Gary Paul Nabhan, an agricultural ecologist, ethnobotanist, ecumenical Franciscan brother and author.  His work is focused primarily on the intersection of biodiversity and cultural diversity in the arid binational Southwest.  He is considered a pioneer in the local food and heirloom seed saving movement.
Laura and Monte Bledsoe, owners of Quail Hollow Farm. In 2013 they helped to pass the "Farm to Fork" and Cottage Food bills in the Nevada State Legislature. Passionate about indigenous seeds, food and culture as well as self-sufficiency, health and close community relationships, this team loves working to promote healthy soils and healthy families.
Elizabeth and Paul Kaiser of Singing Frogs Farm, in Sebastopol, California, share some highly intensive, no-till, ecological management strategies that fuel their "small but mighty vegetable farm and CSA."  Their method has increased their soil organic matter over 300% while also drastically reducing their water use and generating over $100,000 per acre in sales.
Luke Peterson of Peterson family farms, in Riverton, brings to the table a legacy of knowledge from his operation that has been handed down for generations.
Sally Fallon, co-founder of the Weston Price Institute and author of Nourishing Traditions: The Cookbook That Challenges Politically Correct Nutrition and the Diet Dictocrats.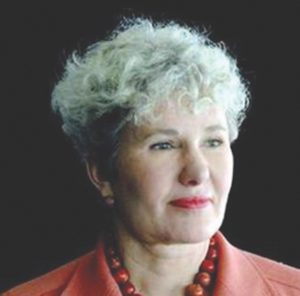 Liz Carlisle, author of Lentil Underground, and co-author of the new book Grain by Grain: A Quest to Revive Ancient Wheat, Rural Jobs, and Healthy Food.
Joshua Michael Choate, president of
the School of Natural Philosophy and
director of Living Campus Operations at Monticello College.
There are many more presenters and workshops, more than can be covered in this article. Pre-conference events on Thursday, January 3 allow attendees to choose from a day touring local farms, a six-hour intensive Biodynamic workshop at Sage Hills, or workshop on the slaughter and butchering of a Navajo-Churro sheep at Quail Hollow Farm. This heirloom species of sheep will also be featured as the main course for the Friday dinner shared by all attendees.
CATALYST will be there! You can read all about it in our February issue when we focus on  "Regenerative Agriculture."
James Loomis is an amazing gardener.