Environmental Politics, Think
Environews: San Rafael Swell: state park or wilderness?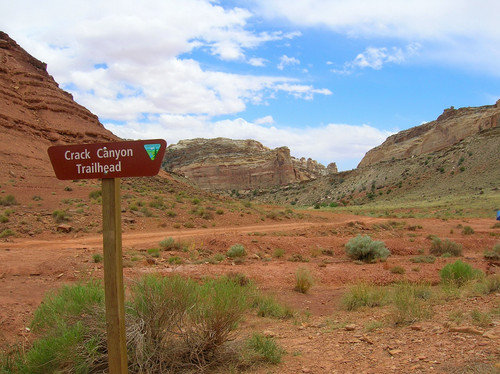 Should the San Rafael Swell become a Utah State Park? In 2014 the State of Utah proposed a federal land trade to expand Goblin Valley State Park, but that idea fell though. Now the State and Emery County are proposing to form a cooperative management partnership with the U.S. Bureau of Land Management (BLM), but the Southern Utah Wilderness Alliance (SUWA) calls the deal an "under-the-radar land grab."
The area in question includes the Crack Canyon Wilderness Study Area with the popular Little Wild Horse Canyon slot canyon hike. BLM currently manages this part of the Swell as a Special Recreation Management Area (SRMA), but overcrowding has become a serious problem. While a State Park expansion might help control crowds, environmentalists are worried about what kind of recreational development the State and County have in mind. Goblin Valley is one of a few Utah state parks that already consistently makes a profit, and the State and County have indicated that their priorities for the area are increased tourism development including expanded off-road vehicle trails and revenue generated through entry fees and campground fees. Rather than turning the area into a highly developed motorized recreation park, SUWA says the BLM should develop a recreation management plan that would preserve the wild character of the area and protect existing Wilderness Study Areas.
Temple Mountain and Goblin Valley Recreation Area Management Plan: go.usa.gov/xkzwv