Roxie Nebel welcoming Spring to the Salt Lake Valley by Annie Connolly.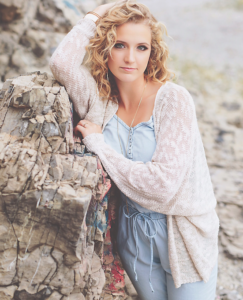 I am thrilled to have a piece of my work on a CATALYST cover. I am a young Utah artist who regularly enjoys the magazine over a weekend cup of tea. I am currently a second-year student in the modern dance program within the University of Utah School of Dance. Dance has been my primary infatuation for as long as I can recall. Broadening my art to all mediums, photography included, has expanded my personal expression. Collage art, music and vocal studies, photography, and dance make up the majority of my portfolio. While most of my current work is for self exploration and academic purposes, new opportunities are allowing me to develop my own voice in the Salt Lake creative community.
My work can be found and will continue to be published through my social media: Instagram- @annie_connolly VSCO- @anniecon Model: Roxie Nebel sports a swimsuit made from recycled plastic bottles.