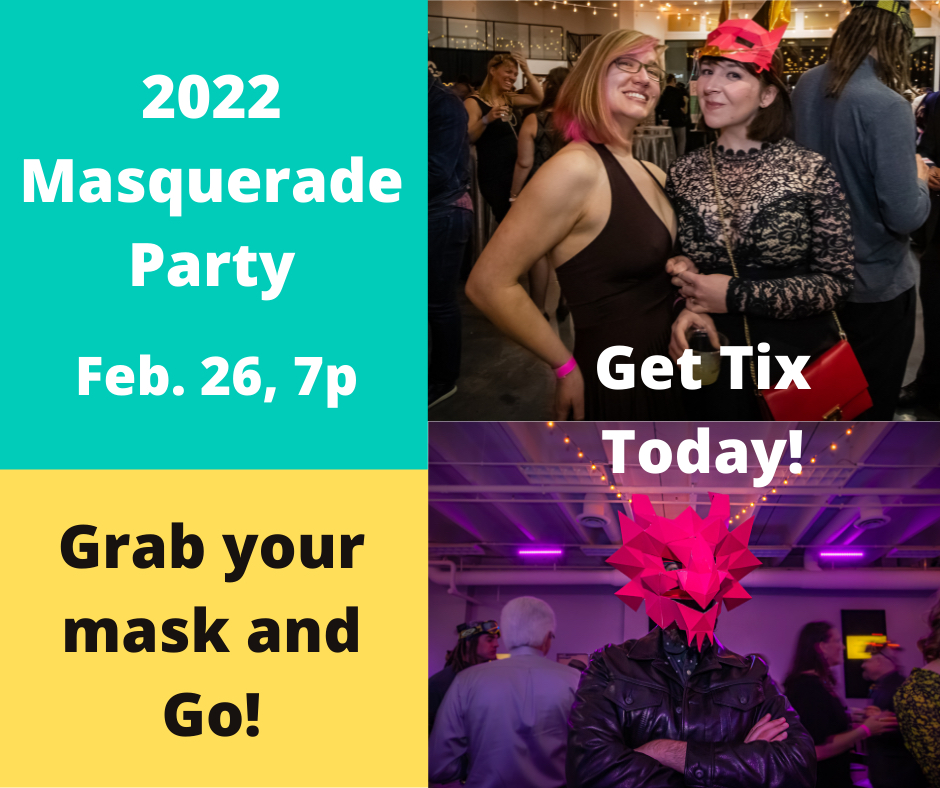 The Utah Arts Festival's 2022 Masquerade Party
Join us at Venue 6Six9 for the return of The Masquerade Party! February 26, 2022 at 7pm. It's time to dust off your cocktail attire, find yourself a whimsical, sinister, or fantastical mask and get in on the fun. From dancing and dining to casino-style games, contests and live entertainment from The Lane Changers, the Masquerade Party promises to be an evening of fun and festivities all in support of the Utah Arts Festival. Attendance will be limited, so don't delay in making your ticket purchase.
NEW This Year
We're offering various table sizes in limited quantities. The more seats you buy, the more money you save. Details can be found below. Tickets for Masquerade Party are now entirely digital and will be sent straight to your phone and inbox at the time of purchase. Buy tickets at https://uaf.org/masquerade.
We are committed to presenting this event as safely as possible so visit our site to learn more about our response to COVID-19. https://uaf.org/masquerade