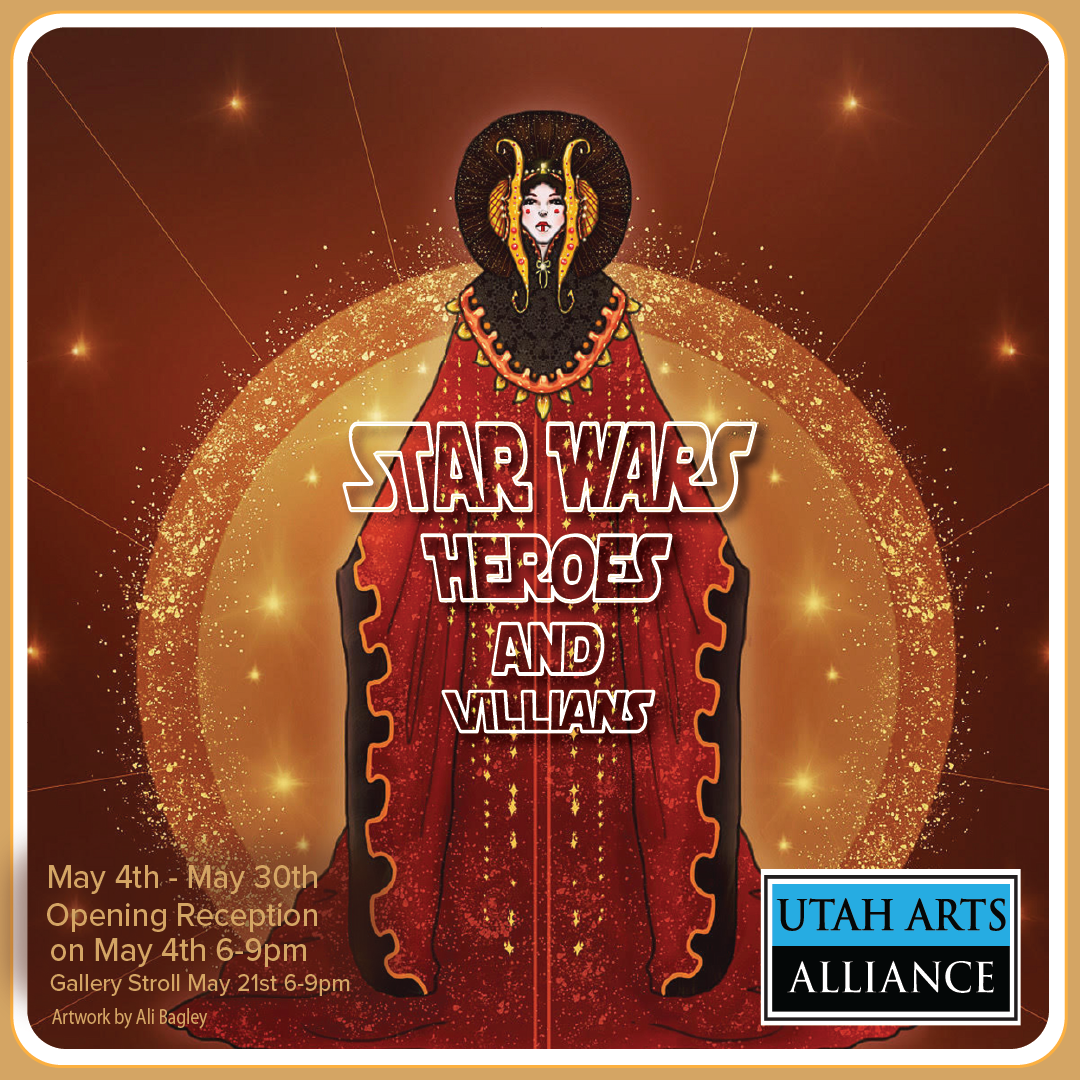 Star Wars-Heroes and Villains
Continuing an annual tradition, the May exhibit at Urban Arts Gallery features fan art from the Star Wars universe and beyond. This show invites local artists to submit art celebrating their favorite franchises from popular geek culture, such as Marvel, DC Comics, and other beloved sci-fi and fantasy titles. The result is always a diverse and delightful collection of artwork for fans of all ages.
"Star Wars / Heroes and Villains" will hang from May 4th to May 30th, with an opening "May the 4th Be With You" reception on May 4th, as well as a gallery stroll reception on May 21st from 6-9pm. Admission is free and open to the public, Tuesday to Sunday, 12pm-9pm.