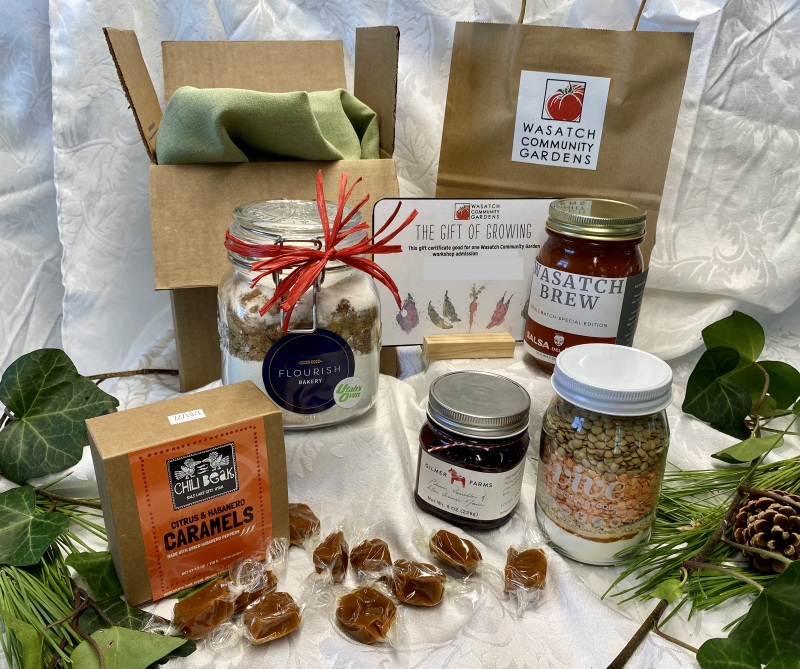 Love Local Holiday Gift Boxes
Wasatch Community Gardens' Love Local holiday boxes are available for purchase. Shop local this holiday season – click here to order yours today! Chock full of locally made goodies, these limited edition boxes make for a perfect gift or a fantastic way to support WCG and local artisans while treating yourself or someone you care about. Boxes will be available for pick-up or delivery in November and December.
Many of the items in these boxes feature ingredients grown at WCG's Green Phoenix Farm and gardens. Our local partners include Gilmer Farms, Vive Juicery, Chili Beak, Flourish Bakery, Keeper of the B, Salsa del Diablo and Keeper of the B. Every purchase helps us to provide community members with access to land and education for growing and eating fresh produce, while building and nurturing community connections through gardening and healthy food.