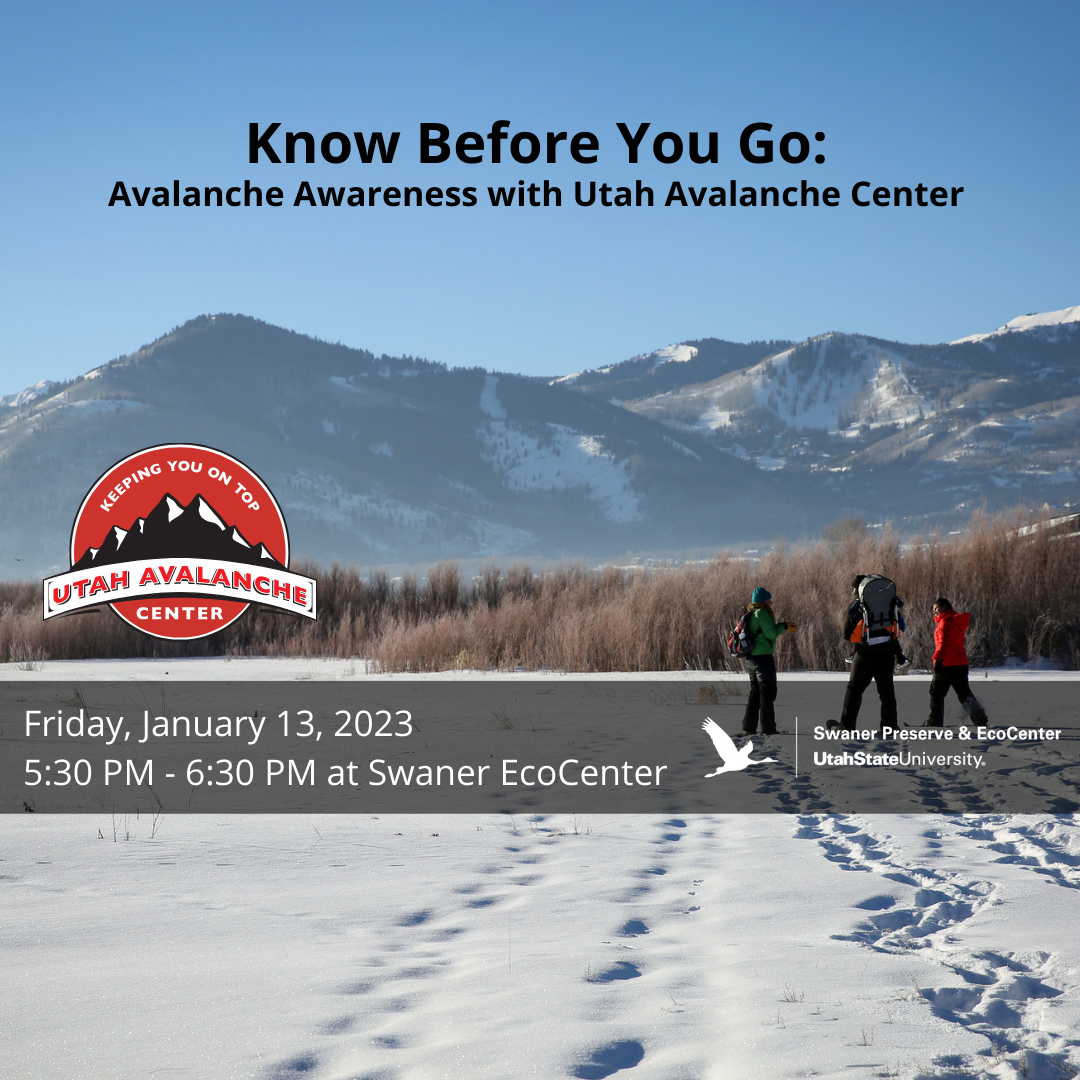 Know Before You Go: Avalanche Awareness with Utah Avalanche Center
An essential part of exploring and engaging in nature is knowing how to do it safely both for you and others. Snow is such a wonderful part of spending time outside in the winter, but can be dangerous in mountain situations if you don't know how to explore safely. Join us for a 1-hour presentation with the Utah Avalanche Center about how to have fun and stay safe in the mountains!
Know Before You Go is a free avalanche awareness program. Not much science, no warnings to stay out of the mountains, and no formulas to memorize. In 1 hour, you will see the destructive power of avalanches, understand when and why they happen, and how you can have fun in the mountains and avoid avalanches.