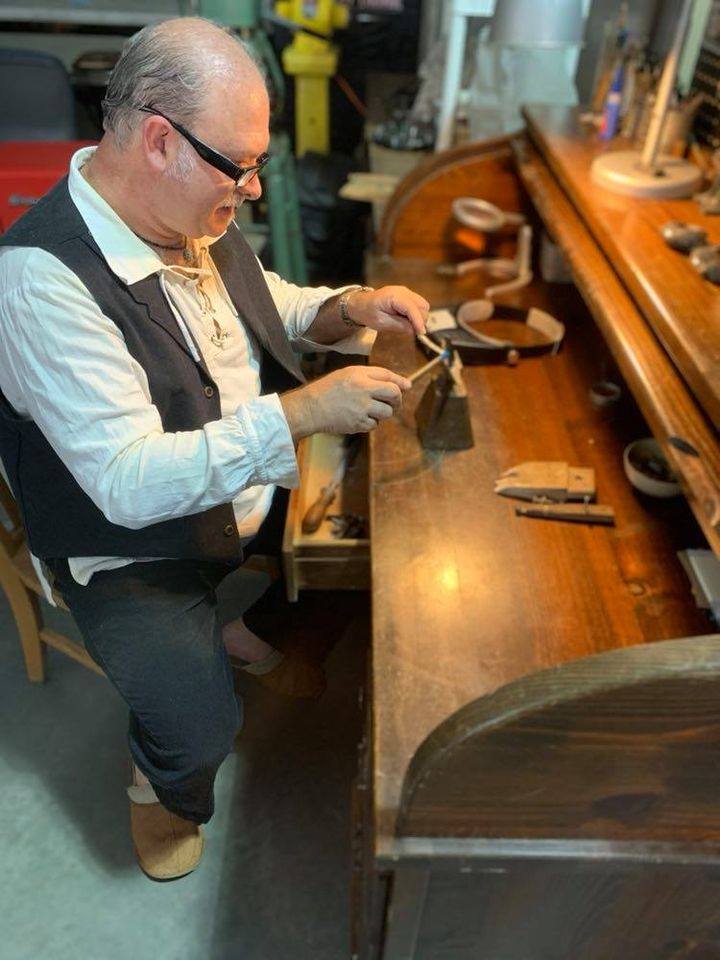 Jewelry Making Class
Students will learn how to make earrings, necklaces, rings, bracelets and anything else you want out of silver, gold and precious stones.
Please bring some design ideas, your metal and stones. We will teach you the skills to create jewelry from your designs. If you do not have any ideas, we will help you get started.
Class size will be limited so we can maintain social distancing. We ask students to wear a mask to the class. Desk space and tools will be disinfected often.
ALL skill levels are invited to class.
You are welcome to come as little as once a month or as much as you want — whatever your schedule dictates.
Class offered:
Wednesdays at 10am-12pm
Private classes and parties are also available.