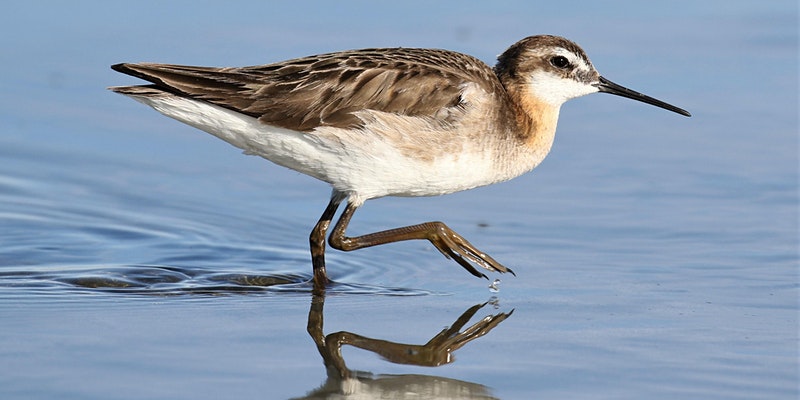 Great Salt Lake – Water and Conservation from a Bird's Eye View
Join the National Audubon Society's Saline Lakes Program staff to learn about the importance of Great Salt Lake to millions of migratory birds and the people of Utah. Learn about the best places to view the lake's birdlife and the science and policy efforts to help protect Great Salt Lake and other saline lake ecosystems in the West for future generations of birds and people.
The National Audubon Society's Saline Lakes Program studies the importance of the critical bird habitat provided by nine saline lakes in the Intermountain West. Marcelle Shoop, Saline Lakes Program Director, and Max Malmquist, Saline Lakes Outreach Associate will discuss their important work and findings.
This event is presented in conjunction with the Smithsonian Water|Ways exhibition on display at the Swaner EcoCenter Dec 19, 2020 to March 27, 2021. Photo courtesy of Max Malmquist.