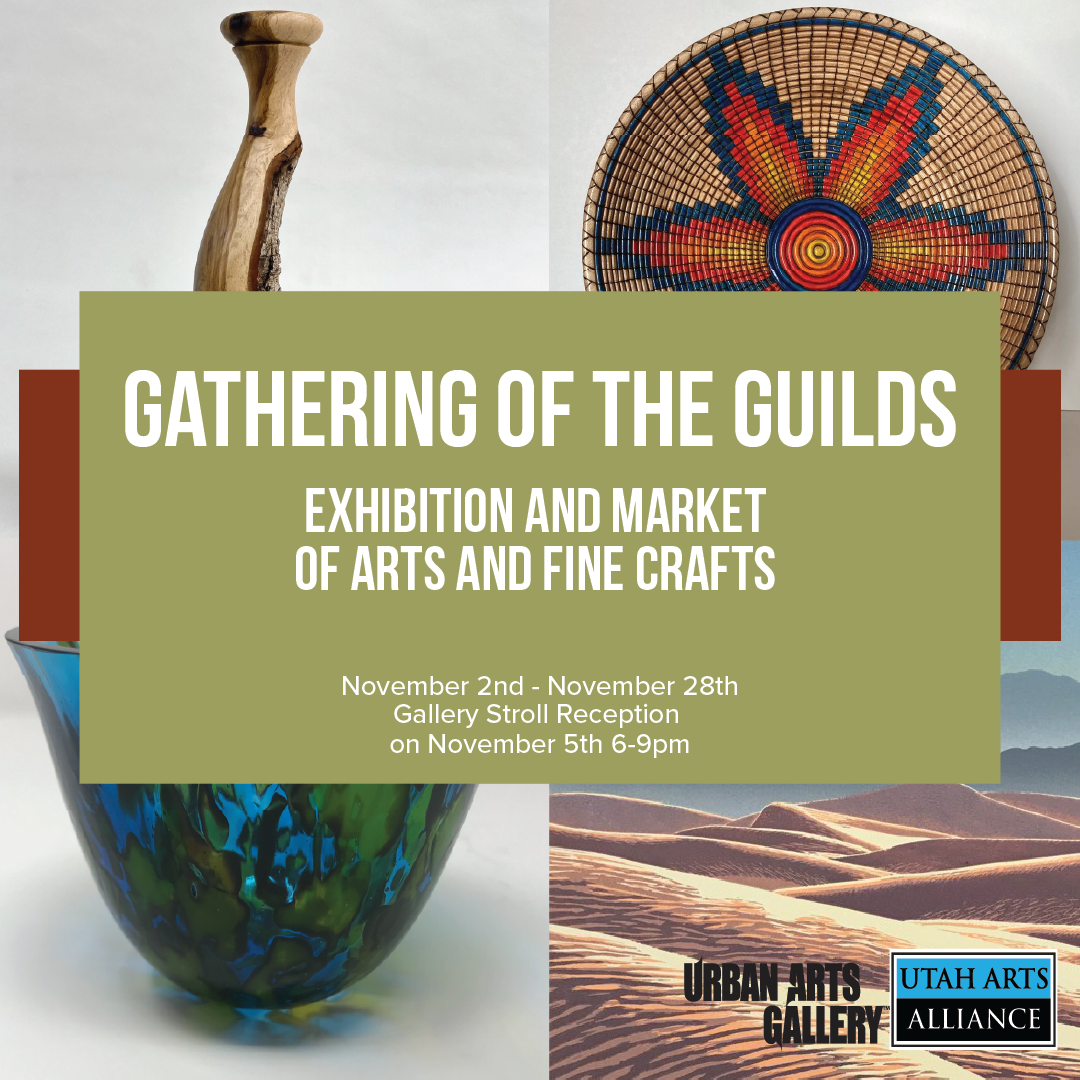 Gathering of the Guilds
"Gathering of the Guilds" is a month-long exhibition and market of arts and fine crafts, featuring a wide variety of work handmade by Utah's most skilled artisans. The exhibit will bring together several of Utah's premier artisan guilds, resulting in a vibrant and diverse marketplace of beautiful, unique works of art. This is a perfect opportunity to find one-of-a-kind holiday gifts and support local artists in the community.
"Gathering of the Guilds" will feature the Glass Artists Guild of Utah, the Woodturners Guild, SaltGrass Printmakers Guild, the Metal Arts Guild, and the Sewing Arts Guild. Artisans will also be providing public demonstrations throughout the month.
This exhibit will hang from November 2nd to November 28th, with an opening reception on Friday, November 5th from 6-9pm, as well as a gallery stroll reception on Friday, November 19th from 6-9pm. Admission is free and open to the public.