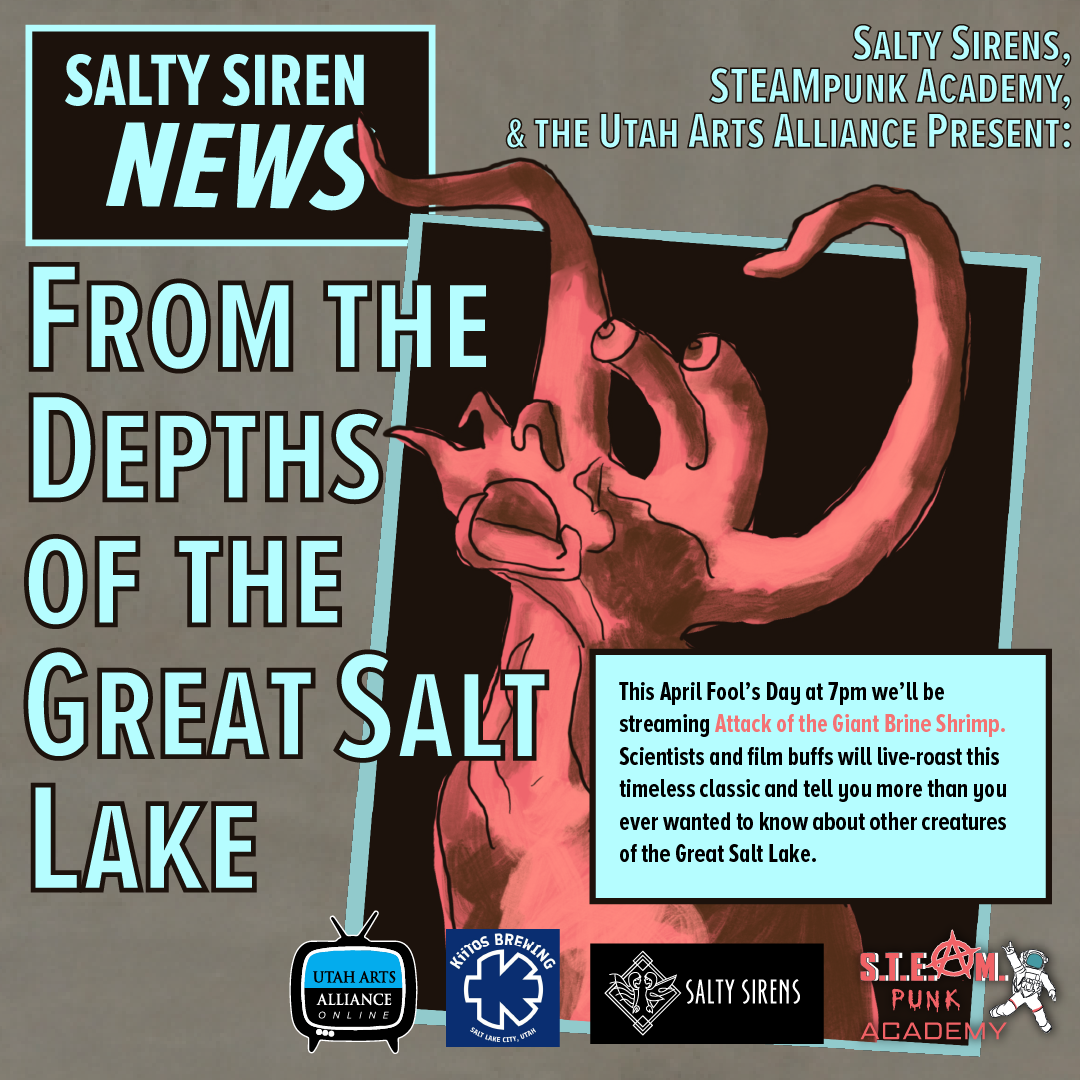 From the Depths of the Great Salt Lake
Join us for a livestream roast of the cult classic Attack of the Brine Shrimp! April 1st at 7pm. Experts will also talk about all the creatures (real and imagined) in the depths of the Great Salt Lake and related folklore about the lake. Viewer discretion advised.
Great Salt Lake is characterized by its salty nature. Chris Merritt (Industrial Archaeologist with the State of Utah) will talk to us about the history of the Great Saltair and rumors of whales living in the Great Salt Lake. Jaimi Butler and Bonnie Baxter of the Salty Sirens will tell you the truth about brine shrimp and other fun facts about GLS's ecology. Brian Higgins, a local film-maker and mental health activist, will be there to talk about Attack of the Giant Shrimp from a film maker's perspective.
Register in advance and we'll send you a link. It's free to attend so invite your friends!
Don't worry if you cannot make this virtually in person, as they will be recorded and available when you have time.