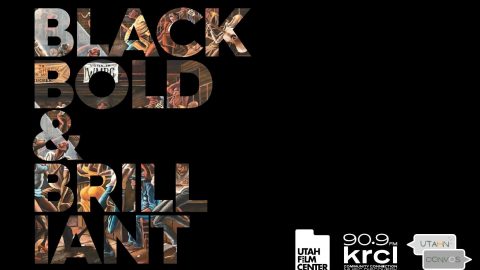 Film Discussion: Black, Bold, & Brilliant: Black Joy
Black, Bold, & Brilliant presents the next episode in our series of conversations about Black-centric films and media: Black Joy. Discussion with Ashley Cleveland, James Brown, Arvin Mitchell, and Wynter The Poet.
Black Joy is everywhere at the moment. It's in the media, it's on everyone's lips, and it's the latest topic we're exploring on Black, Bold, & Brilliant. Black Joy is a form of radical self care to have grace, hold space, and work on yourself to continue persevering in an uncertain world. It's in the way we walk, the way we talk, the way we dance, the way we sing, and the way we strive to just be- in a fullness of expression that is uniquely Black and all our own. Join us, as we go behind the movement and the magic as we kickoff the 2021 Utah Juneteenth Festival!
This discussion is presented in partnership with the Utah Juneteenth Festival.
Registration Link:
https://watch.eventive.org/utahfilmcenter/play/6083546c73f57c0099d12511
Facebook Event Link:
https://www.facebook.com/events/250923023389409