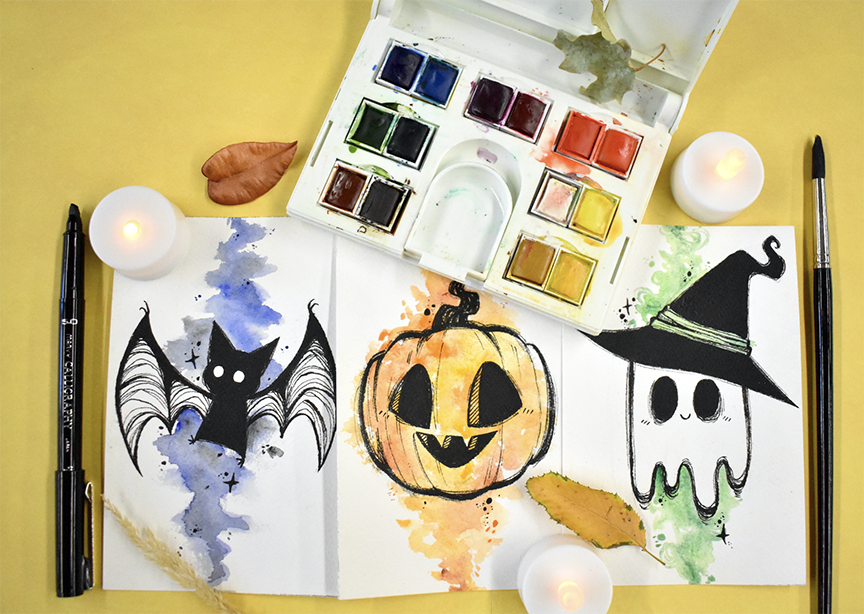 Craft Lake City Workshop: Halloween Illustration
Join Craft Lake City and local illustrator/tattoo artist Taj Sivertsen of chotchke for this Halloween Illustrations Workshop! Taj will walk participants through some illustration essentials to create three different mini drawings/greeting cards featuring hallmarks of the Halloween season: a ghost, a bat, and a jack-o-lantern! From blocking out your design with the perfect proportions to adding that extra eerie flare with watercolors, this workshop is sure to get you in the Halloween spirit! Beginners welcome and all-ages encouraged. All supplies will be provided for this workshop. Participants are encouraged to wear their Halloween costumes to the workshop!
About the Instructor: Taj is an SLC-based illustrator and tattoo artist. She has been in love with making art all her life, spending countless hours drawing and creating. Her work includes spooky critters, witchy babes, and all manner of cutie patooties.
Instagram: @chotchke
About Craft Lake City: Craft Lake City® is a 501(c)(3) charitable organization with the mission to educate, promote and inspire local artisans while elevating the creative culture of the Utah arts community through science, technology and art. Craft Lake City offers year-round community craft workshops taught by Utah's top artisans. More info is at craftlakecity.com.