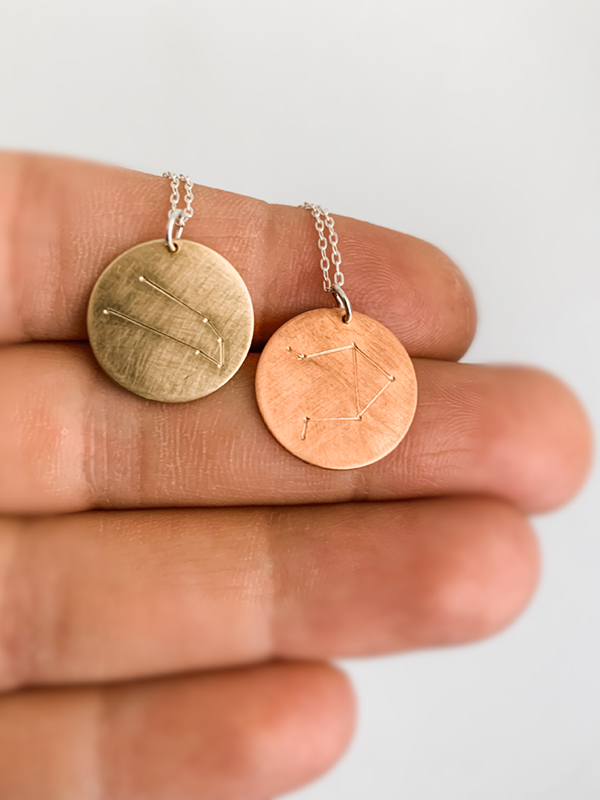 Craft Lake City Workshop: Constellation Necklaces @ NHMU
In this NHMU Craft Workshop presented by Craft Lake City, local artisan Heather Leeflang of H Works Jewelry will introduce attendees to the art of metal scribing. Attendees will inscribe constellations onto copper and brass discs, and then hand score the patterns to create personalized charms. After the constellation designs are complete, the charms will be attached to a silver chain to create a necklace to wear or share. Materials will be provided and no experience is necessary.
Tickets available here.
About H Works Jewelry:
Heather Leeflang's jewelry is designed to present complex ideas reduced to their most minimal forms – jewelry that is unadorned in its aesthetic. Throughout her life she has used jewelry as a way of communicating things about herself to the world, and she enjoys offering her work to others who connect to jewelry in the same way.