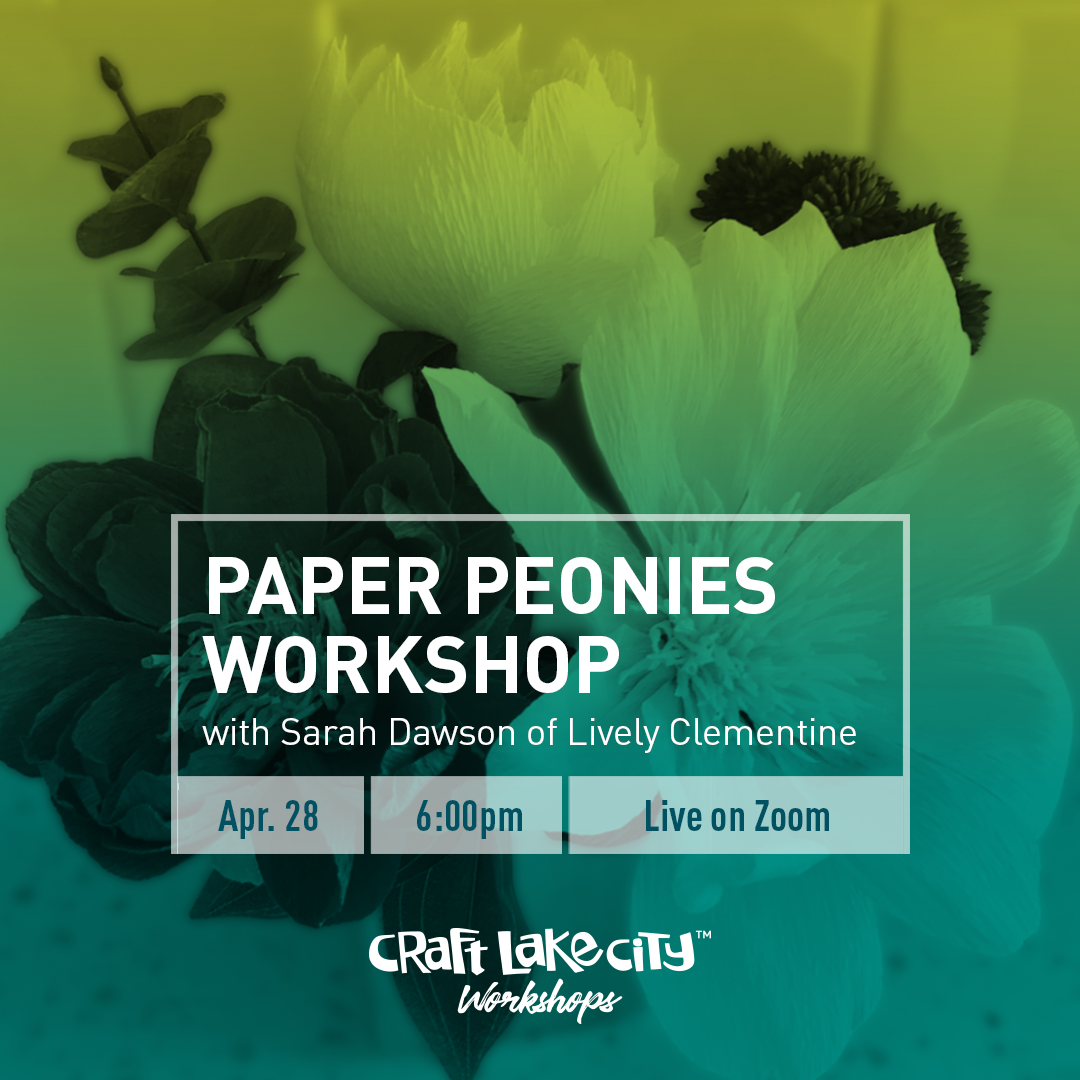 Craft Lake City Paper Peonies workshop with Sarah Dawson of Lively Clementine
Brighten your day and your home with Craft Lake City's spring-inspired paper peony workshop! Lively Clementine's mission is to spread love by creating beautiful flowers. In this beginner-friendly live streaming video workshop, Lively Clementine owner Sarah Dawson will teach attendees how to create Japanese peonies from paper. Students will follow along at home on Zoom, interacting with the instructor in real time, getting guidance and feedback as they create a floral bouquet that will last all season. The price of the workshop includes a supply kit, available for pickup on Tuesday, April 27 between 2 p.m.- 6 p.m. at the Craft Lake City office.
Craft Lake City's year-round programming is supported in part by the residents of Salt Lake County through the Zoo, Arts & Parks (ZAP) Program, the Salt Lake City Arts Council, the George S. and Dolores Doré Eccles Foundation, the Stephen G. & Susan E. Denkers Family Foundation, and Utah Arts & Museums, with funding from the State of Utah and the National Endowment for the Arts. The 13th Annual Craft Lake City DIY Festival Presented By Harmons is sponsored by Google Fiber, Mark Miller Subaru and XMission, with funding from the Salt Lake City Mayor's Office.