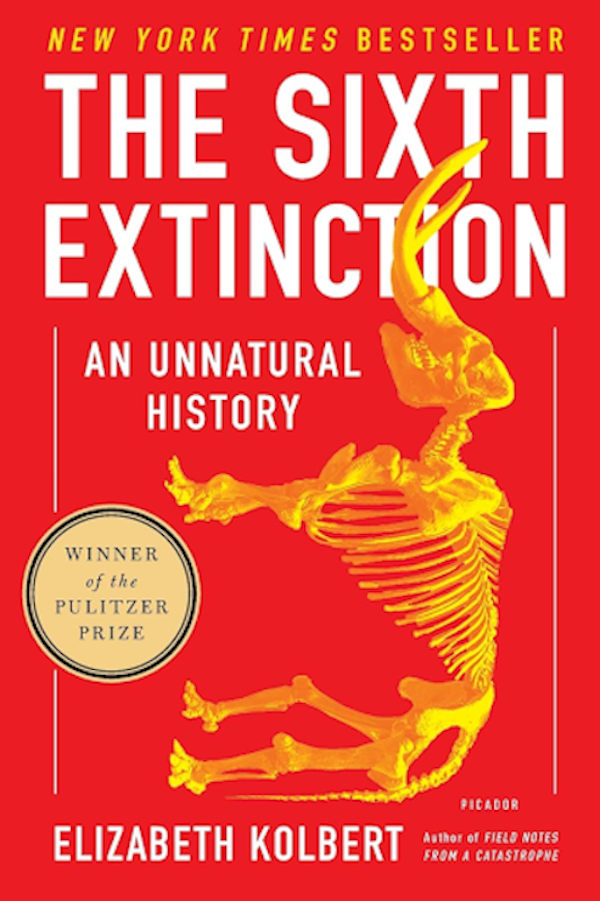 Book Discussion: The Sixth Extinction by Elizabeth Kolbert
A major book about the future of the world, blending intellectual and natural history and field reporting into a powerful account of the mass extinction unfolding before our eyes.
WINNER OF THE PULITZER PRIZE
ONE OF THE NEW YORK TIMES BOOK REVIEW'S 10 BEST BOOKS OF THE YEAR
A NEW YORK TIMES BESTSELLER
A NATIONAL BOOK CRITICS CIRCLE AWARD FINALIST
From Claire Sherman:
"My most recent exhibition at DC Moore Gallery, New Pangaea, borrowed its title from a chapter in Elizabeth Kolbert's book, The Sixth Extinction. The title of my exhibition referenced a new state in our environment caused by globalism and increases in global trade and travel. This current mode, one in which human intervention creates a new supercontinent, is one in which invasive species and plants are forced into a new existence together. The dense, tangled, and undulating forms of spaces and plants in these recent works address some of the complicated new environments we are facing, full of both worry and hope. As I reflect on the show in 2019 from our current perspective, one that is deep in the throes of a global pandemic caused by similar elements of globalization, I am even more dedicated to these new directions that are evolving in my work."
Discussion led by Nell Larson, Executive Director of Swaner Preserve and EcoCenter.
Nell became the Executive Director in December 2013. Prior to her role as director, Nell acted as Conservation Director, where she focused on the restoration and management of the 1,200 acre nature preserve, implementing projects geared toward stream restoration, water quality, wildlife habitat, and trails. Nell grew up in the Adirondack Mountains of upstate New York. She completed her undergraduate degree at Yale as well as her Master of Environmental Management with a focus in ecology at the Yale School of Forestry.